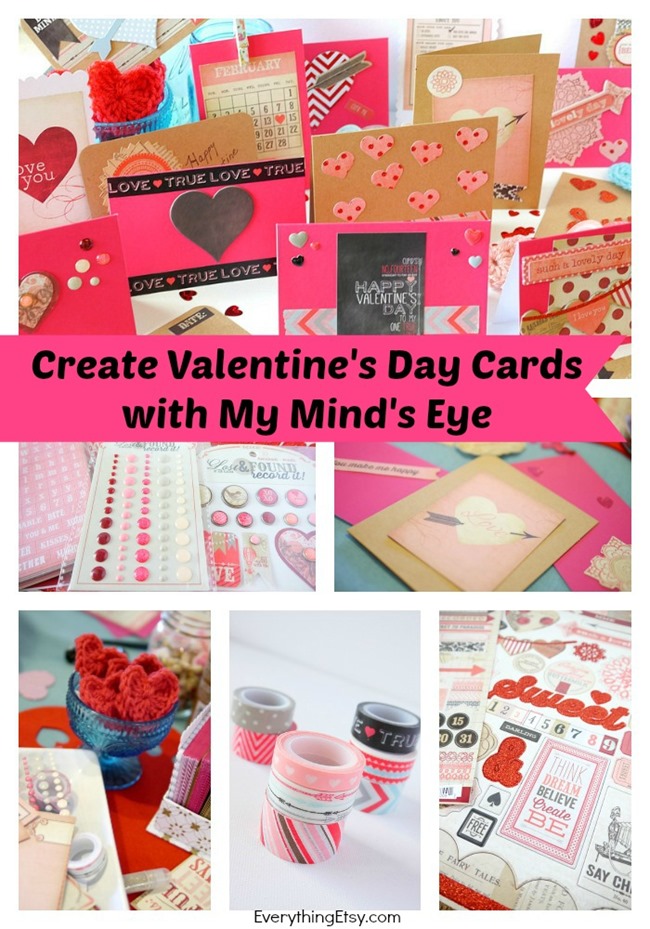 Create your own Valentine's Day cards and have a blast! I recently received a collection of My Mind's Eye scrapbooking supplies and my first idea was to make a bunch of beautiful cards for Valentine's Day. Seriously, these creative goodies made it so easy and I love how they turned out.
I invited my mom over to have a little card making party! She's good at this kind of thing…and she IS the one that actually taught me how to make handmade valentines when I was little. So why not share this beautiful stash of glittery goodness!!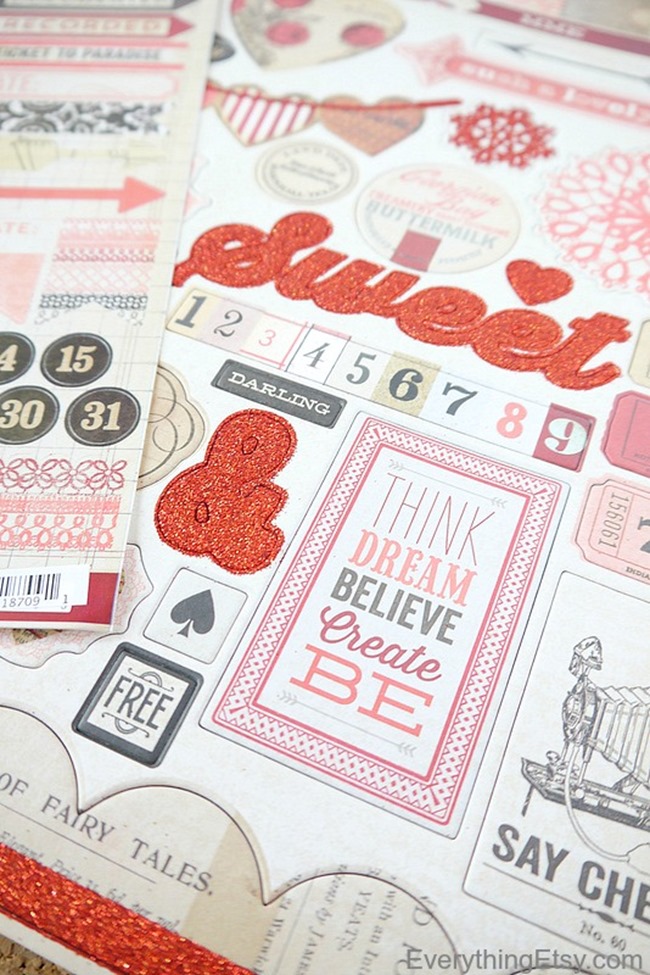 See what I mean by glittery??? Pretty!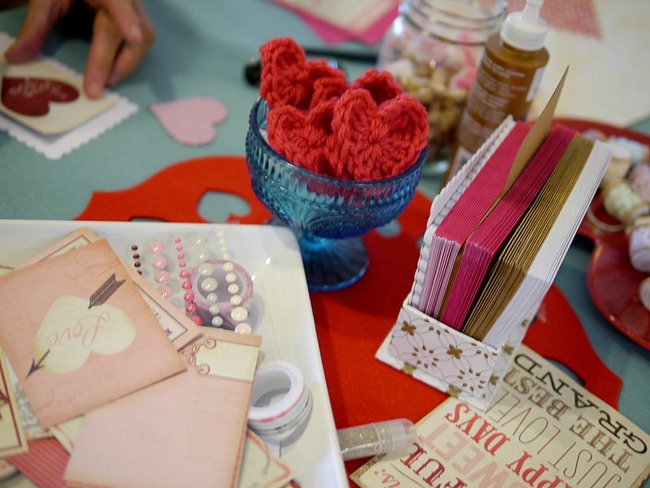 I had the table covered in cards, washi tape, stickers and a ton of pretty paper!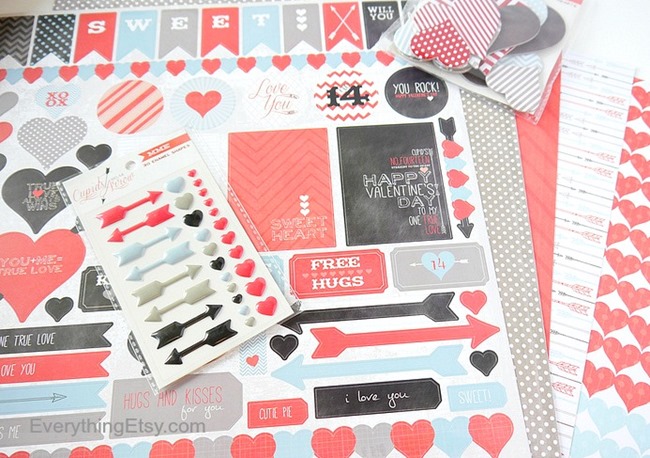 I love, love, love all the arrows!!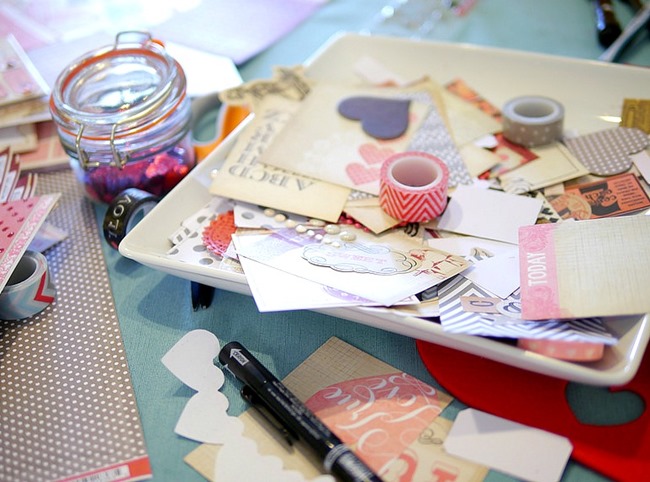 Making cards is messy business!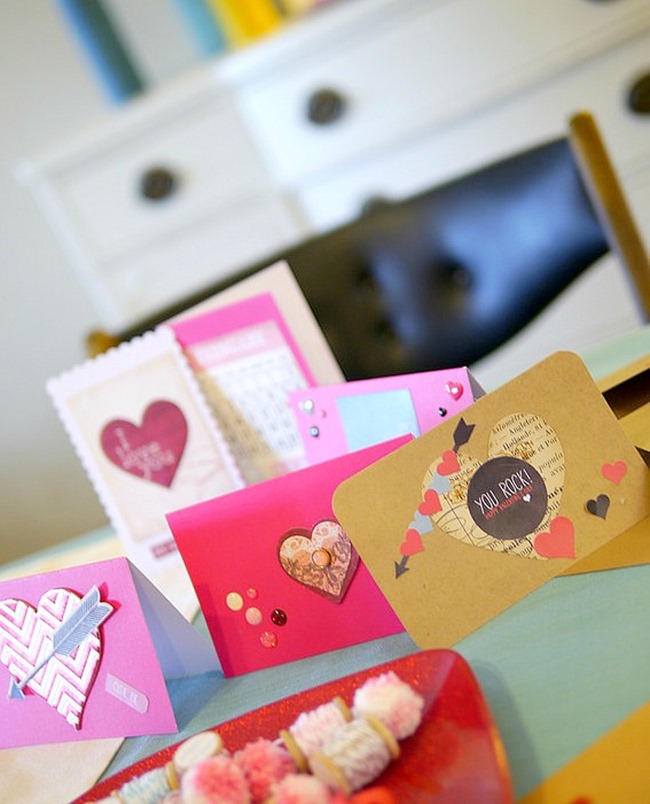 Many of these supplies are stickers and we only used a simple glue stick every so often. It was simple! My mom made about 10 more cards than I did, but I took some photos…so that's my excuse.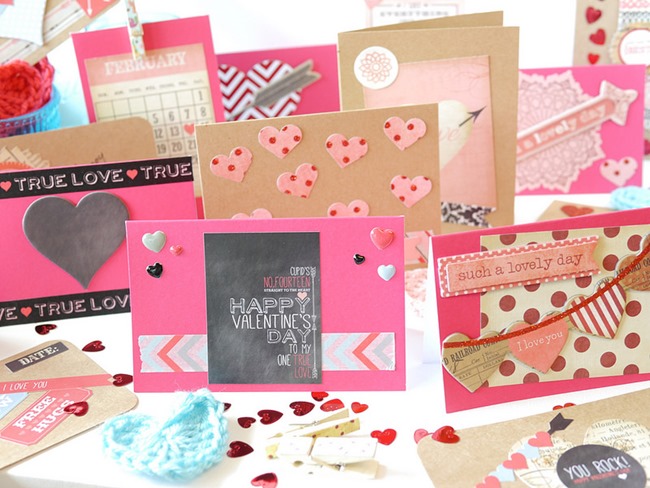 See the full collection of Cupid's Arrow here and Lost & Found supplies here.
I hope you'll take some time to make a few Valentine's Day cards this year! It really is fun…and when there are beautiful supplies out there like these, it makes it so much easier to be creative!
Have a fabulous Valentine's Day!
~Kim