Win a Canon Premium Inkjet Photo Printer, an awesome plugin for Photoshop, and $100.00 worth of top quality inkjet cards and envelopes from Red River Paper!
What a great giveaway! We're so excited to be able to offer this to Everything Etsy readers. Red River paper makes, hands down, the best inkjet paper we've ever tried and this is your chance to find out first-hand.
First – The Paper
Last week, Tim designed a pretty greeting card for spring. We wanted to try out the sample Red River sent for us to tell you about. He made it very bright and colorful so we'd really be able to get an idea of the quality. The results were simply stunning.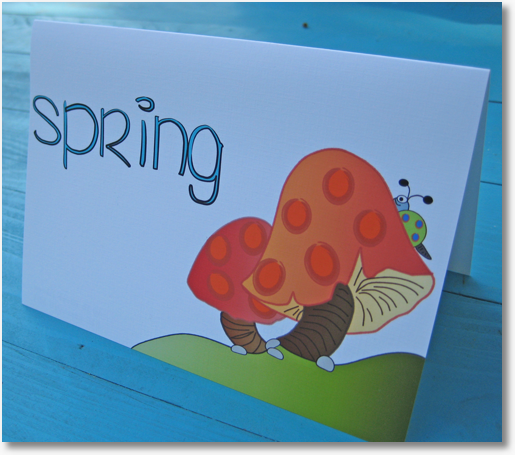 I wish we could just pass these around the room right now so you can all touch and feel this paper while getting a first-hand look at the incredible bright white background and the way it makes the colors pop! When Tim first handed me the card, it was a "Wow!" moment for sure!
Three things are immediately apparent when you look at this card, which is printed on the 60lb River Linen greeting card paper.
The colors! – The brilliant and flawless white background makes the colors jump off the paper. If I sound dramatic, it's because it really is dramatic. You have to see it to understand just how beautiful it looks.
The texture! – This particular Red River product has a textured surface that is very faint, it may not even be visible in the pictures, but is very classy. When you hold it in your hands you immediately register the fine texture, which makes the next point surprising.
The clean and sharp lines! – We didn't realize how much detail we were losing with lesser quality paper. There is zero fade on the edges of these lines. They are ultra-sharp and the colors don't bleed together at all. There is a place under that little bug's smile where a line of blue is clearly visible and it can't be thicker than the point of a pin.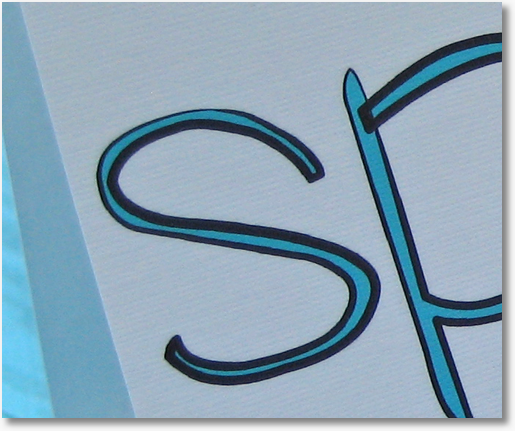 Red River offers a complete assortment of papers and the prices are much less than you'll see at retail outlets. No matter what kind of paper you use, they should be your source. If you follow the ad in our sidebar, you'll see a special coupon code for Everything Etsy readers that will get you a free sampler kit (you just pay shipping). It's a great deal and you'll be hooked from then on!
Now – The Giveaway!
The winner receives all three of the following!
What a great giveaway! Any one of the three things this package includes would be a very nice win indeed, but all three makes for a really happy day for the winner!
Canon ip4700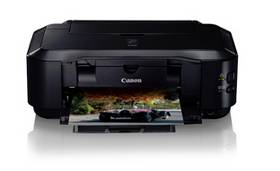 If you've been needing a great photographic quality inkjet printer, then this is something you'll be very interested in.
This printer from Canon will print borderless up to 8.5×11 in full photo quality up to 9600×2400 dpi!
It also sports individual color cartridges so you don't have to replace all the ink just because you run out of a particular color. Major deal there!
Greeting Card Designer Photoshop Plugin
Greeting Card Designer version 4.5 for Windows is offered for Adobe Photoshop and Photoshop Elements. It supports users of Windows XP, Windows Vista, Mac OSX.
What's included:
A total of 32 different actions for creating stunning greeting cards
12 Actions for Landscape cards
7 Actions for Portrait cards
13 Actions to enhance your cards with artistic borders
New with Version 4, the ability to create greeting cards with multiple images
$100 Worth of Red River InkJet Cards and Envelopes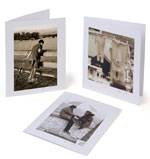 This is what I want to win right here (person conducting drawing automatically disqualified…bummer)! I'm thinking these little greeting cards would make a great addition to my Etsy Shop!
Red River of course includes the envelopes too, so you'll be all set!
How To Enter:
You get your first entry with item number one below, the other three are optional extra chances.
1. Head on over to Red River Paper's Card Shop , then come back here and leave a comment letting us know which cards you'll spend your $100 on if you win (you can change your mind later!).
2. Check out Red River's Facebook Page and become a fan so you'll know when they have great deals and special offers. Don't miss the Everything Etsy Facebook Page!
3. Tweet, Facebook, or blog about this giveaway with a link back here to this post! You can also follow us on Twitter. @EverythingEtsy
4. Subscribe to EverythingEtsy.com by email, or in an RSS Reader. Through this coercion, we get the chance to share a few posts with newcomers so you can get to know us! We hope you stay around. 🙂 existing subscribers leave a comment telling us so!
Up to a maximum of FOUR entries per person! You must leave a separate comment for each entry so we can keep track of each chance to win.
This giveaway will be open for entries until Sunday, March 21st and we'll announce the winner in our first post of the week (usually Sunday night).
Good Luck! – And a note to the winner… you're going to love Red River Paper. You'll see.
NOTE: No Further Comments on this entry are eligible to win. The drawing is underway now and the winner will be announced shortly. Thank you.