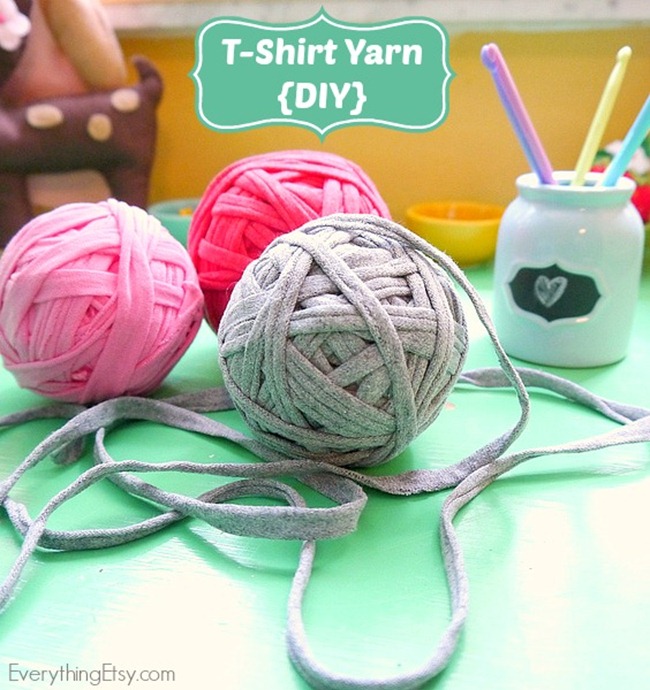 Recycling your old T-shirts into yarn will help you create tons of eco-friendly projects! I love the look and feel of old T-shirts, don't you?? That means any scarf, rug or hat made with this yarn has that super soft and cozy feel you just can't buy. You know, that happy kind of feeling from your favorite worn T-shirt.
This is the perfect fall craft! Once you start making yarn you'll wonder why you haven't been doing this for years. Gather all those T-shirts your children are growing out of and let's get started.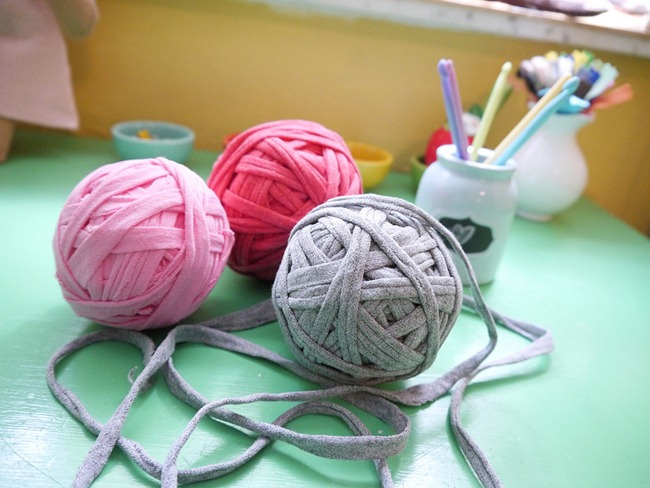 It's really rather simple once you get the hang of how you cut up your shirt. One tip…have nice, sharp scissors because you're cutting two layers of fabric at once.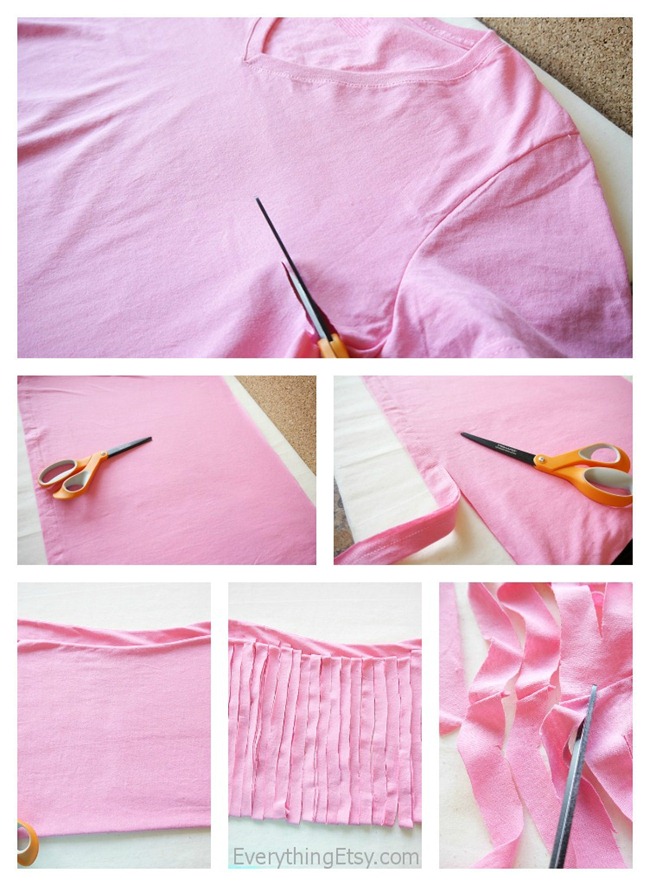 Lay your shirt flat on the table and cut straight across right under the arms
This leaves you a nice big section of T-shirt
Cut off the bottom hem of the T-shirt
Fold the T-shirt in toward the side leaving an inch on one side…this will be the top
Cut the T-shirt into 1 inch strips not going all the way to the top. You want to leave the top inch of the shirt in one piece.
Once you're done with all that cutting…take a break and shake, shake, shake your hands. I know they have to hurt by now.
Now unfold your T-shirt and place the top inch of your fabric flat on the table. Cut on an angle from the first strip to the second creating one long piece of fabric.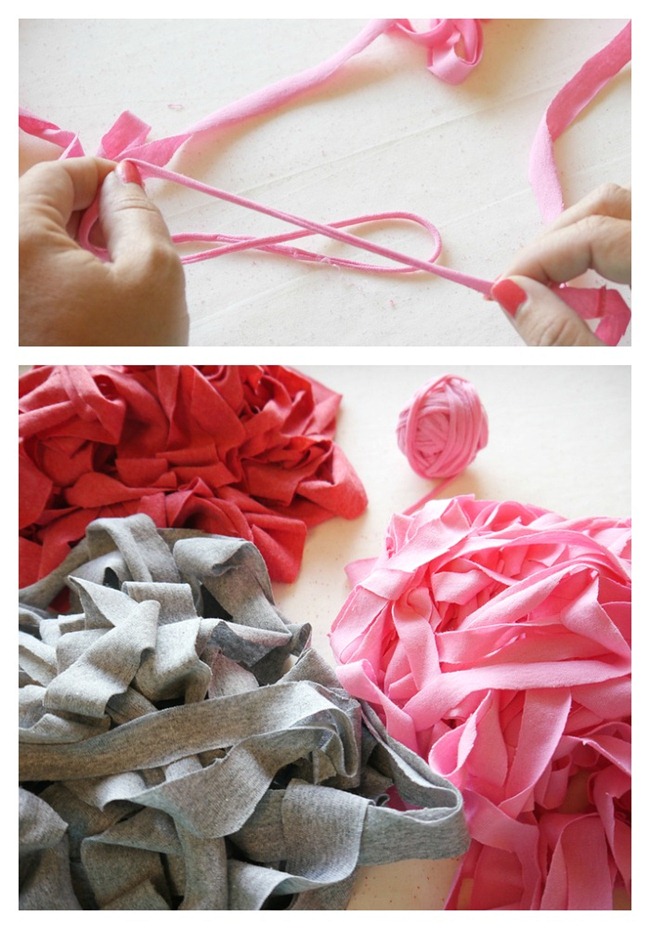 Once you have finished all your cutting take small sections and pull your fabric tight. This creates YARN! It's fun to do and it looks cool when you're finished.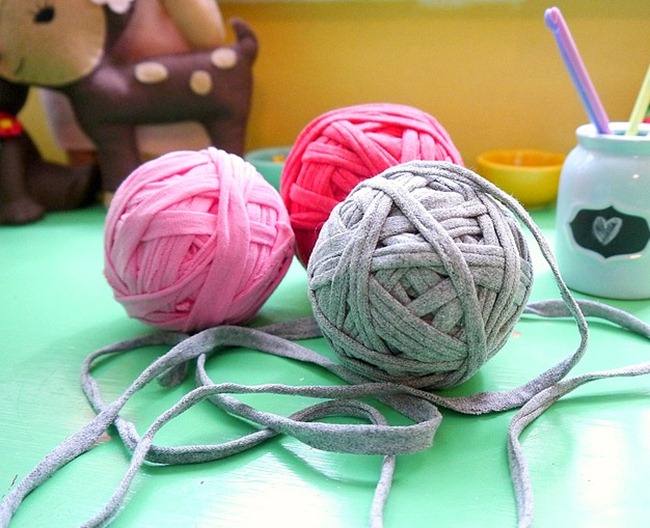 Now you have T-shirt yarn all ready for a beautiful project or two.
It's a bit nicer when you have a T-shirt without a side seam but it still works. Once you try it you'll be collecting old T-shirts just for yarn!
Have you ever made T-shirt yarn? I'd love to hear about it!
~Kim