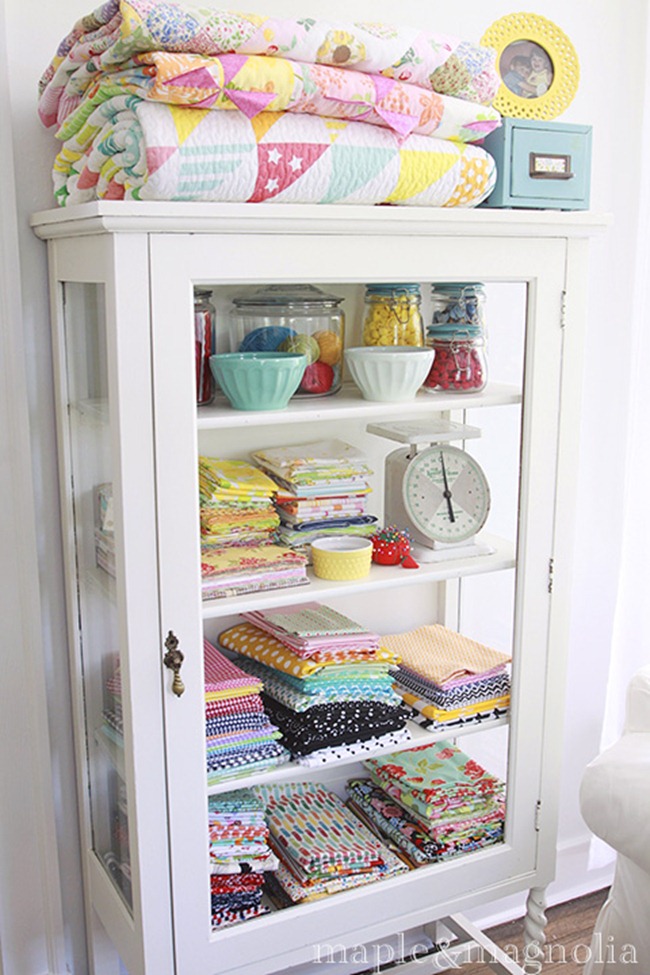 I fell in love with this sewing room the moment I saw it! Susan at Maple & Magnolia has created something extra special and beautiful.
A sewing room that's functional and looks amazing at the same time is always a challenge and this room is such an inspiration. It can be done and I'm sure you'll pick up a crafty tip or two by taking a little tour of this creative space.
Don't let me hold you up! Scroll down and be inspired!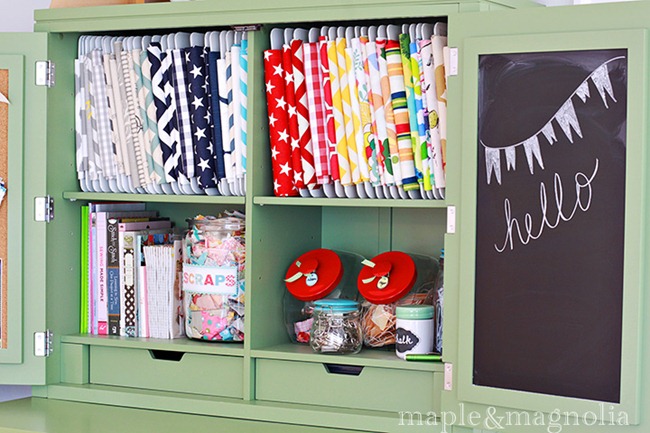 Hello, fabric!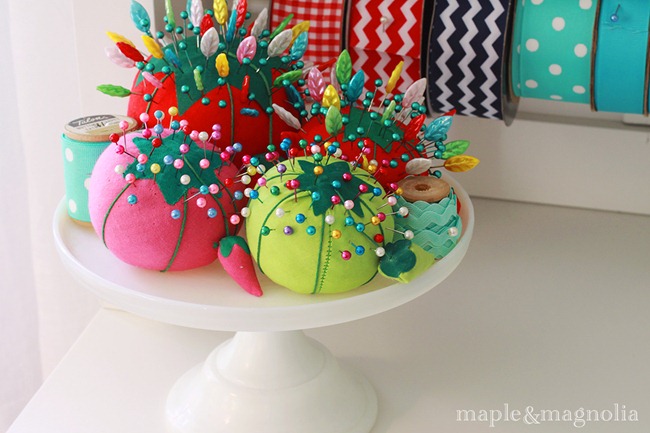 These pincushions look amazing in a bunch!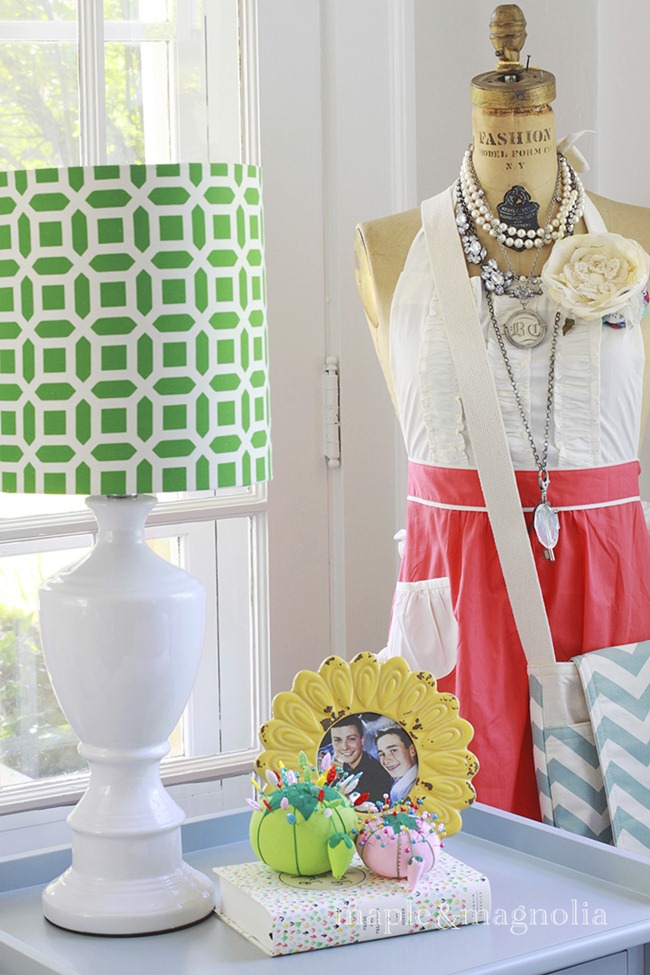 I need a dress form!! I already have this exact frame so I'm taking baby steps to having a beautiful room like this.
What's your biggest challenge with keeping your crafty space beautiful? I think fabric is always one of the hardest things to control!
Check out all the beautiful photos of this sewing studio at Maple & Magnolia. You will be inspired!
~Kim