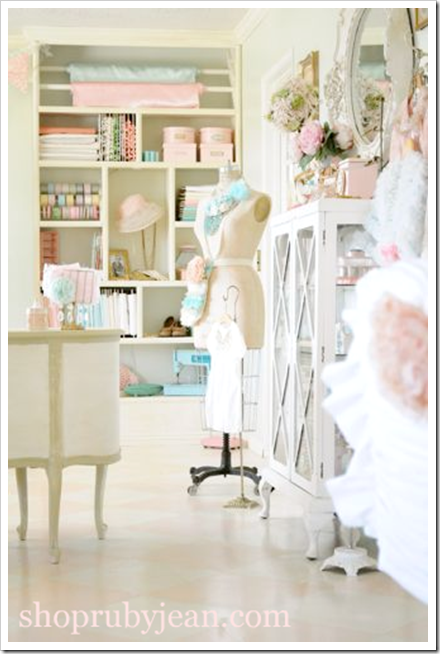 This is one of those sewing rooms that makes you sigh and dream of creating in such a beautiful space. Angelina worked so hard to make her sewing room look like a million bucks…so don't hate her! 🙂
One of my favorite parts of this room is the stunning pink and white floor! The hand painted checkerboard pattern is perfect!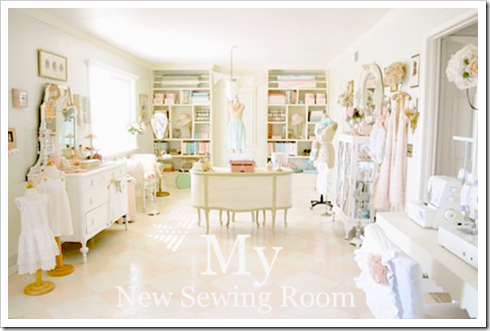 Do you want to move in yet???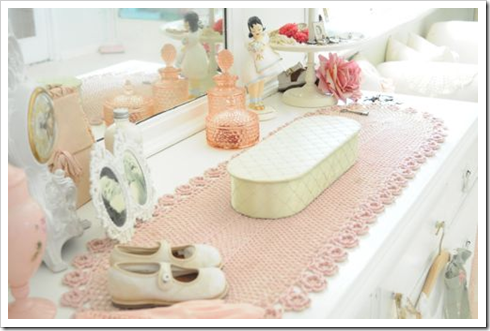 It's full of pretty vintage pieces collected over time. Everything has its place and I can just imagine how happy Angelina is sewing away in her new space. It's lovely from any view.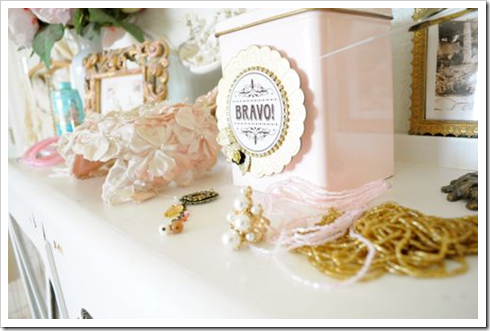 This is just an glimpse into this amazing sewing room full of vintage treasures and pretty supplies. There are tons of photos on her blog, Ruby Jean.

You'll find great information on so many details and lots of before and after shots…ya gotta love those! Please hop on over there and take a look for yourself. You are going to fall in love with her space even more. Angelina has a beautiful blog…NOW GO!
What's your favorite part?
~Kim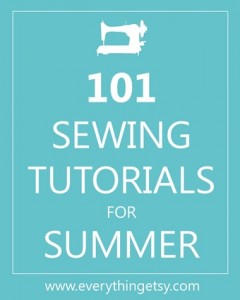 101 Sewing Tutorials for Summer