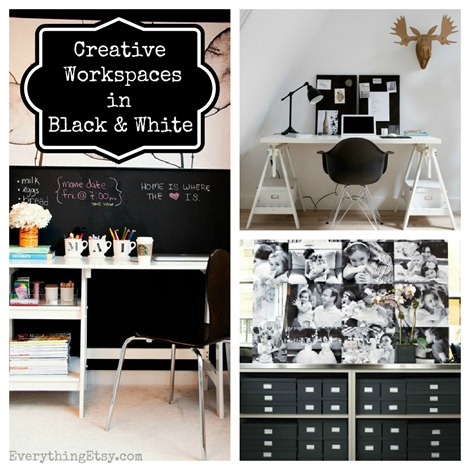 Here's a bit of workspace inspiration for you this weekend…in black & white. These are some seriously creative spaces and I'm sure you can find an idea or two to use in your own workspace. Black and white decor is bold, crisp and so far from ordinary.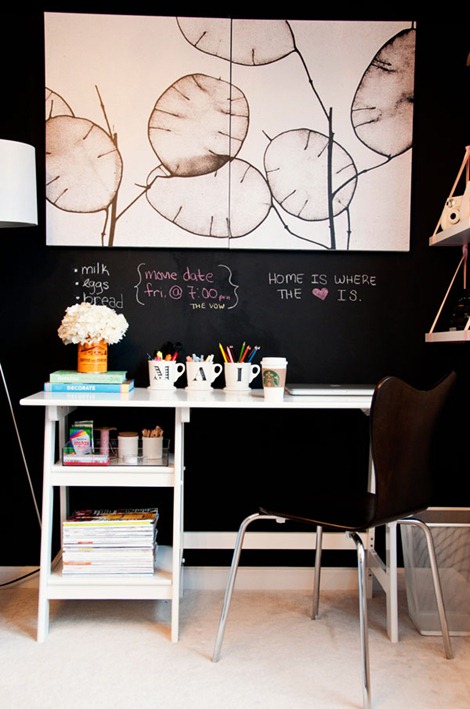 This workspace was a regular closet…not any longer! Grab some chalkboard paint and turn a closet into something to talk about. Wow!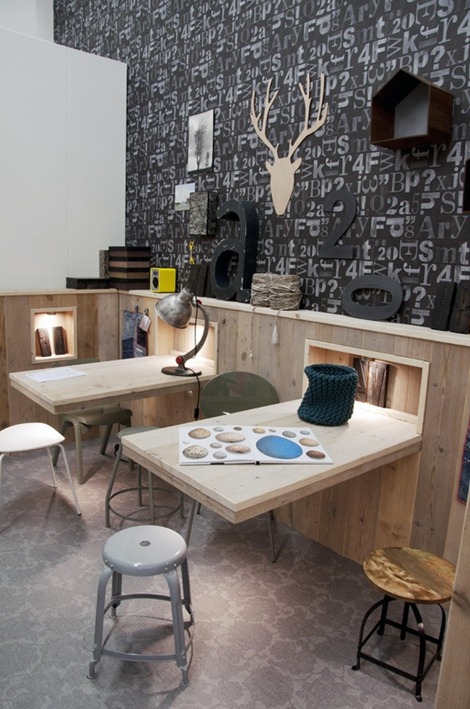 I'm sure you could gather some friends and have fun in this creative space. The wall is crazy cool!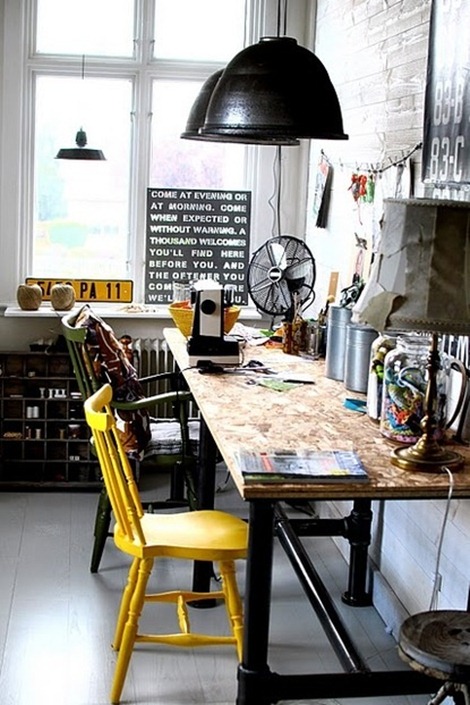 This industrial space is outstanding with high ceilings and all that natural light. I love a pop of color like this yellow chair. I want that to be my spot!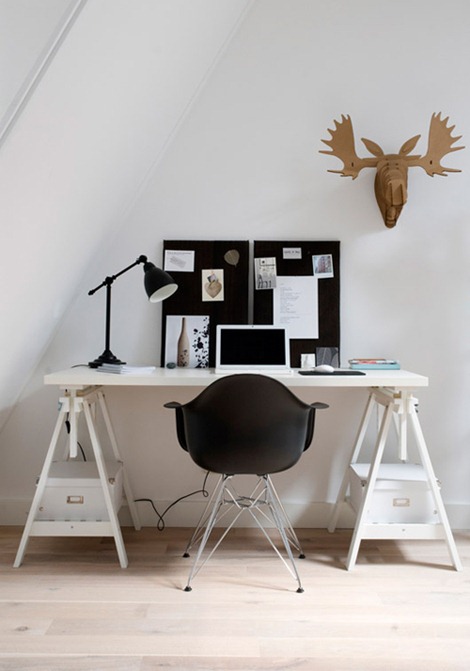 Have a small space to work with? This awesome desk can make any space beautiful!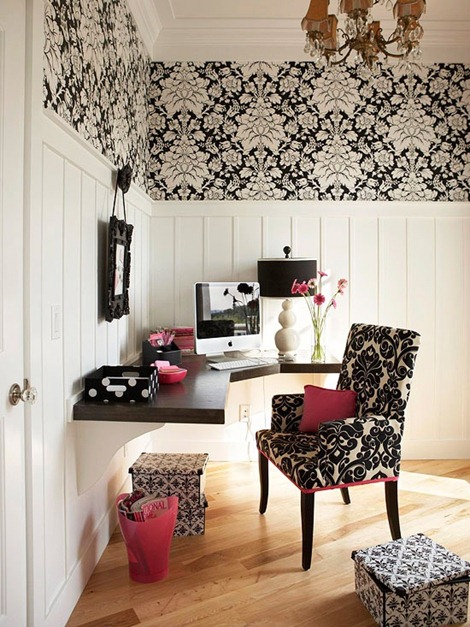 A corner desk…love it!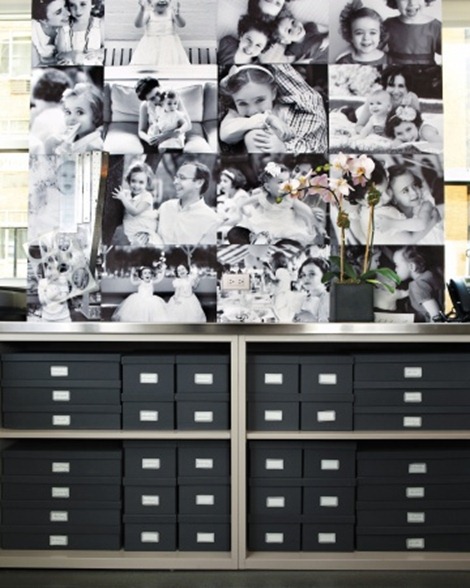 This wall of photos and storage boxes is just perfect. It's creative and organized!
I hope you found a bit of workspace inspiration in these lovely black & white rooms.
Do you have an area in your house that's black & white? I'd love to hear about it!
Happy weekend!
~Kim
Looking for more workspace inspiration? You'll find tons of pretty posts in our Studio Section.
Sources: BHG, Matha Stewart