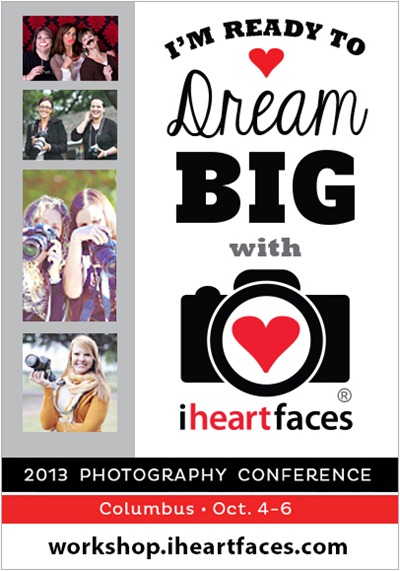 I'm always working to improve my photography for my blog, Etsy shop and our family photos. I'm super excited to be attending the I Heart Faces Photography Conference this year to learn some new skills from the best!
My blog photos have seriously improved over the last 5 years, but I still use the automatic settings on my awesome camera for just about everything.
Whether you're looking to learn how to shoot manual or you want to run your own photography business, this is the conference for you! I thought I'd share the conference information so you don't miss it…I hate when that happens to me on fun stuff.
Click here for all the information you need.
If you can't make it to the conference you can always find tons and tons of photo tips and fun photo contests at I Heart Faces.
Have an awesome weekend!
~Kim