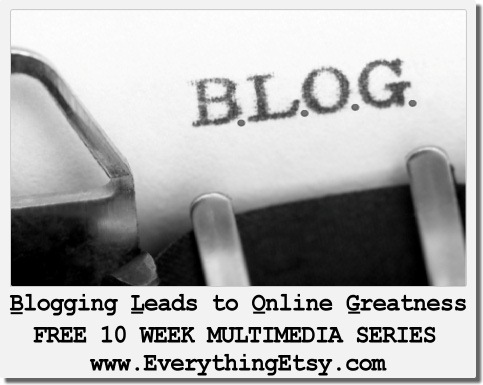 We're in the third week of the Blogging Leads to Online Greatness post series and I'm excited about this week's post. The previous weeks have been technical and are meant to get you going on the groundwork of building your own WordPress Blog (you can do it!). But no techy talk this week.
This week is about making that blog wonderful! These 10 secrets of great blog content apply to any blog and you can start using them right away to improve your results fast.
Before we get into it, though, I just want to point out that these points are meant to help build a blog on purpose. But don't let it take the fun out of blogging. These are just guidelines we've learned. Not to be taken too seriously!
10 Secrets of Great Blog Content
1. Improve the Reader's Condition!
This is the absolute most important part of creating an wonderful blog that keeps readers coming back for more.
Your blog should help them in a tangible way.
It should provide something such as information, inspiration, education, or entertainment and visitors should leave happy and feeling rewarded for the visit!
2. Stay Focused!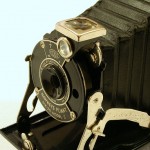 This is one of the most significant challenges for creative bloggers because we like to talk about so many things!
I have lots of interests too, but I use other channels to share the ones that don't fit with EverythingEtsy. I know I talk about it a little too much, but Pinterest is a great place to share your diverse passions!
The point I'm making here is that people subscribe and follow predictable, consistent, and focused blogs. Pick an applicable niche and stay focused!
3. Create Great Titles
If you have an hour to write a blog post, spend thirty minutes on the title! The title is that important. Here's why:
SEO – The title of your blog post is usually the page title in SEO terms. It's the most important part of the post when it comes to drawing in search traffic. It should include target keywords or phrases in a natural and engaging way.
Reader Attention – As your blog grows, more an more people will be exposed to your blog titles. This is in off-site search (Google, etc.), on-site search (top-right of this site, just below top ad), and your rss and email feed subscription services.
If you want to build an incredible blog, start from day one writing titles that magically bridge the gap between good seo and great reader engagement. In other words, learn how to use your keywords in an interesting way.
4. Use lots of pretty pictures.
You should never publish a blog post without a picture. Finding great pictures can be tough, but you can search for Creative Commons licensed content, content in the public domain, use stock photography, or use your own pictures.
You can even use pictures from other blogs or websites if you only take one (don't scrape someone else's whole post of pictures) and make sure you include a link. It's not really the nicest thing to include a link that just says (source), it's much better to include a link such as this: photo courtesy: foreverwherever.com
5. Provide links to other content.
Do you remember what rule number one is? Improve the reader's condition. Sometimes the best way to do that is with a link to another piece of content on the Internet. If so, link to it! Your readers will love you for it, the "target" site will love you for it, and search engines will love you for it. Be generous with helpful links out of your site.
Sticky Blogs – One of the first things I learned about blogging was the idea of creating a sticky blog, or a blog that people don't just visit one page of and leave. Do this with internal links to your other content about the same or related subjects.
6. Watch your word count!
People move fast online. 400-600 words is max for happy readers and content that will get both read and shared on social networks. Watch the word counter and use fewer words!
7. Make it easy on the eyes!
Aside from using pictures to make a post visually interesting, you can make it easier for readers to keep track of your content and thought process by using the following important blogging typeface tricks:
Bold Words and Phrases – Best used for single words or short phrases to grab reader's attention and refocus them on your content.

Italics – Used in a similar fashion to bold. We often alternate back and forth between the two.

Lists – both bullet point lists (like this one) and numbered lists are effective at breaking up a page. They also help with word count because fewer words are needed for list-style writing.

Headlines – Break your posts up with H3 Headlines for every major point.

Blockquotes – The little blue boxes above are examples of block quotes. Use them for asides and to draw attention.
8. Ask questions for more comments.
All bloggers love authentic and genuine comments on their blogs, but often times we just don't get them! That can hurt and be frustrating.
First it's important to remember that comments don't define the quality of your work. If you get no comments, keep blogging anyway!
One way to get more comments however is to finish your posts with a question. I sometimes ask the question further up in the post and it doesn't work the same. you get more comments when you finish the post with a question. Don't you think?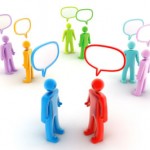 9. Participate in the conversation!
The "content" of your blog includes the comment section. Try to pay attention to your comments and respond if it makes sense to do so.
All blogging software has settings to make sure your comments are forwarded to your email and there are plugins for WordPress that allow you to respond to comments from email as well and they still show up on your blog.
When your readers know you're listening, they'll interact with you more readily and freely. We've built true friendships over time this way.
10. Mix it up!
Have you noticed how popular tumblr blogs are? One of the reasons for that popularity is the way tumblr designed for various post-types from the start. Most tumblr themes have custom looks for: up!
Photos
Quotes
Blog Posts
Video
Audio
You should try to do this. Mix in various types of content from time to time. If you don't have the time, technical skill, or energy to create a video, embed one from another site. You can often do the same for audio. It helps you and most audio/video producers will thank you for it. (but not all)
Did I say keep it short?
I've already broken one of the rules because my trusty little word counter says I'm over 1000 on this post. Oops!
Like I said at the beginning, consider these more guidelines… 🙂
So, I know that lots of you are very experienced bloggers and many of you more experienced than me! So what "guidelines" did I miss? I'd love to hear everyone's opinion on what makes a great blog. From both the reader and the blogger perspective.
~ Kim