…continued from Organizing Your Ribbon Page 1
She's Kinda Crafty has lots of colorful ribbon displayed in a super organized way…visit her blog for all the details on this DIY ribbon holder.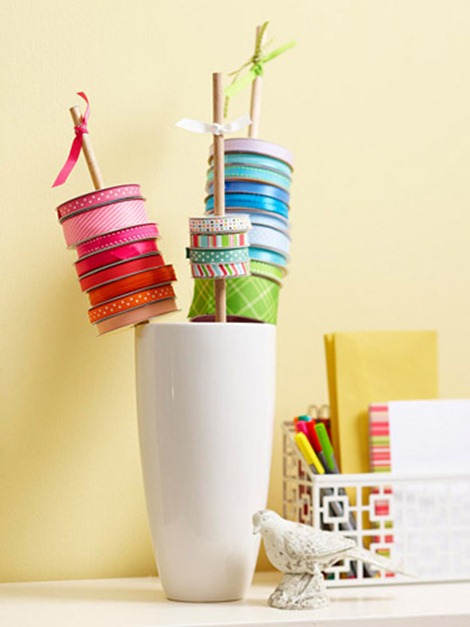 You might not normally think to display ribbon in a vase, but it works!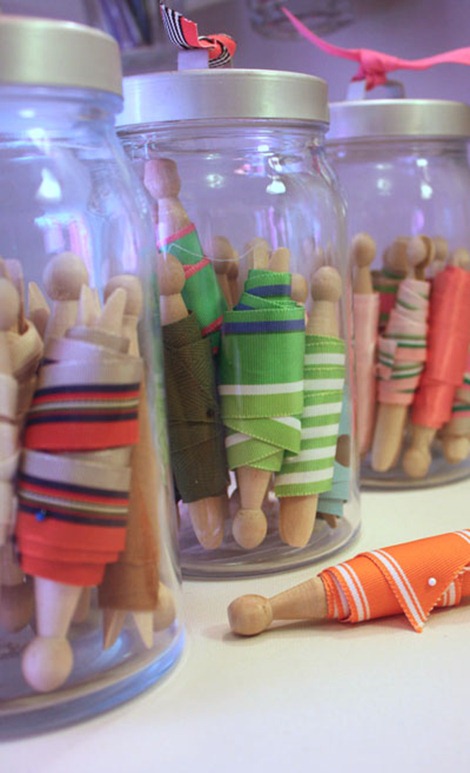 Why not keep your ribbon in jars? This is great for those little ribbon scraps that you don't want to waste! Never throw away pretty scraps of ribbon, NEVER…I'm just saying!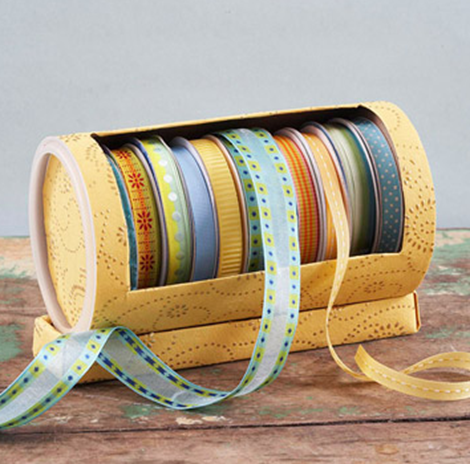 Can you guess what this ribbon holder is made out of? An empty oatmeal container…Wow! Cut a hole, cover it with beautiful paper and you'll create a great little ribbon holder in a matter of minutes!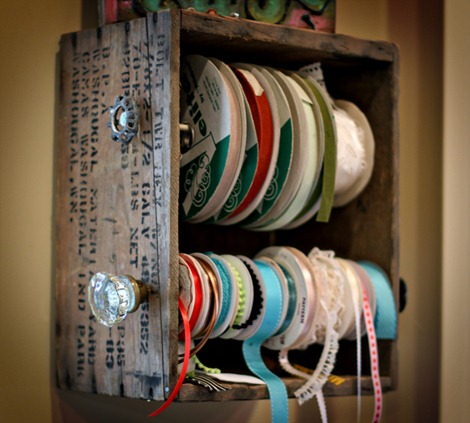 Close to My Art created this lovely ribbon holder! I need one of these!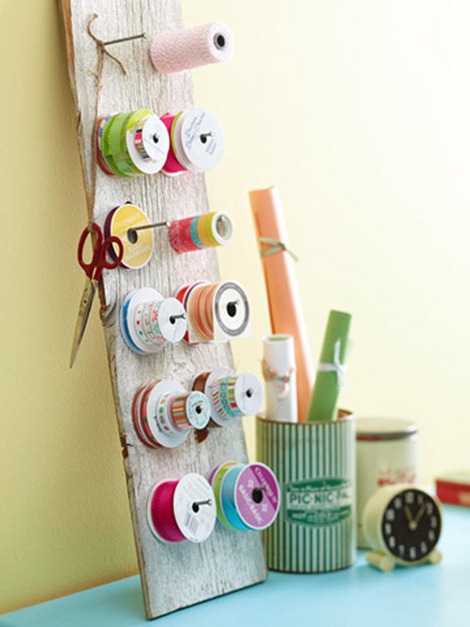 A wooden plank and a few nails can turn into a simply unique ribbon holder. Why didn't I think of that?!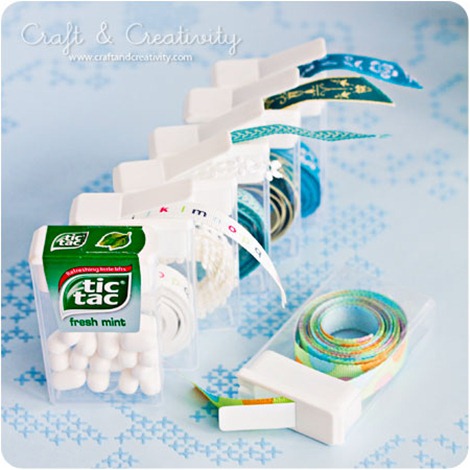 This is one of the cutest recycled ribbon holders ever…tic tac containers!! So fresh!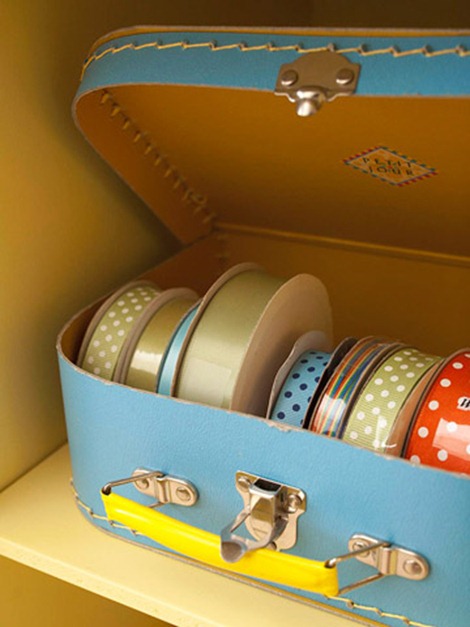 Store your extra ribbon in a suitcase. Mini suitcases are available all over now and they look great stacked on your shelf.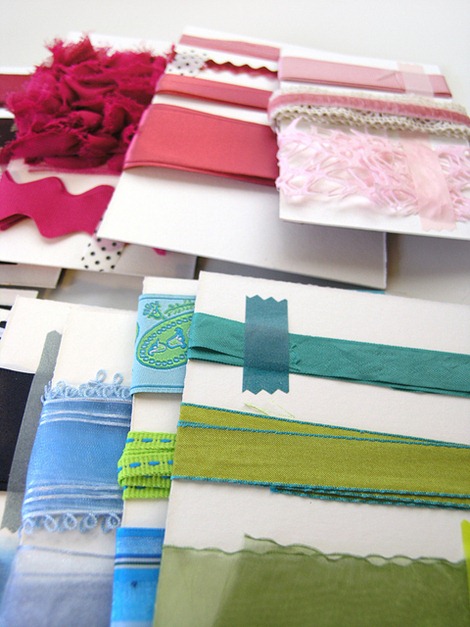 Wrap small pieces of ribbon around index cards and secure with tape…quick & easy! You can keep them in a little recipe box on your desk.
img style="background-image: none; border-bottom: 0px; border-left: 0px; padding-left: 0px; padding-right: 0px; display: block; float: none; margin-left: auto; border-top: 0px; margin-right: auto; border-right: 0px; padding-top: 0px" title="p_101638661″ border="0″ alt="p_101638661″ src="https://www.everythingetsy.com/wp-content/uploads/2013/02/p_101638661_thumb.jpg" width="470″ height="627″ />
This idea is just so beautiful…use an old wooden typesetter!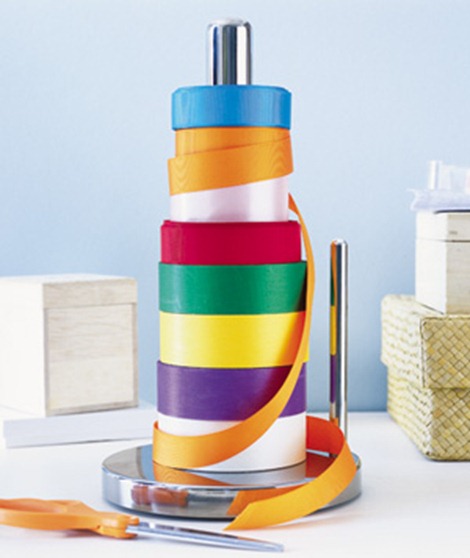 A paper towel holder can be a quick way to organize your large ribbon. Secure the ribbon with a small piece of tape and you'll have a stack of colorful ribbon ready for you the next time you need it.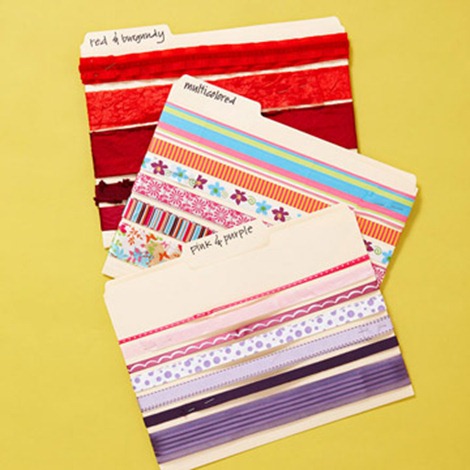 Do you have tons of extra folders like I do? Wrap ribbon on folder and file them by color or style.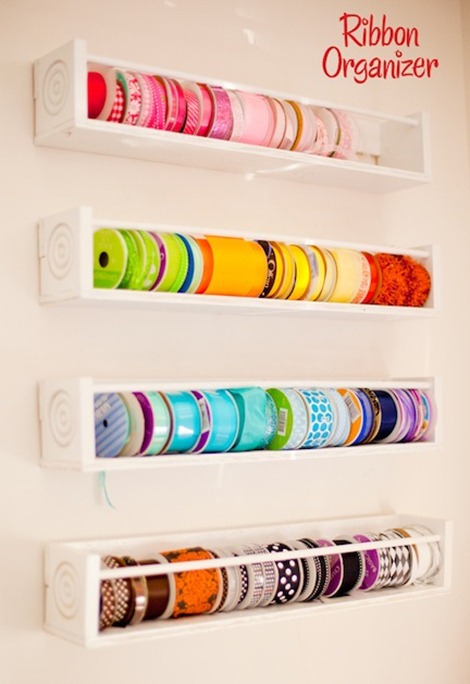 This is a great ribbon organizer that you can create without much fuss…make as many as you need!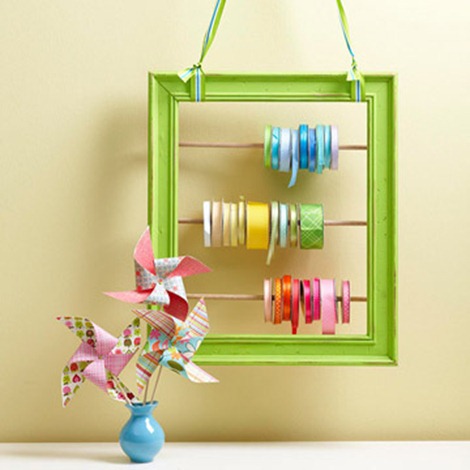 This framed ribbon holder is so creative! I feel inspired to make something just looking at it!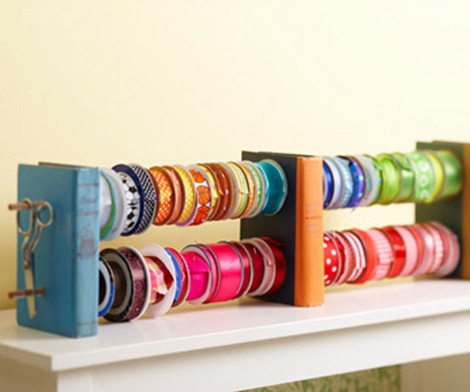 This is the perfect ribbon holder for your book loving friends…a book ribbon holder, of course!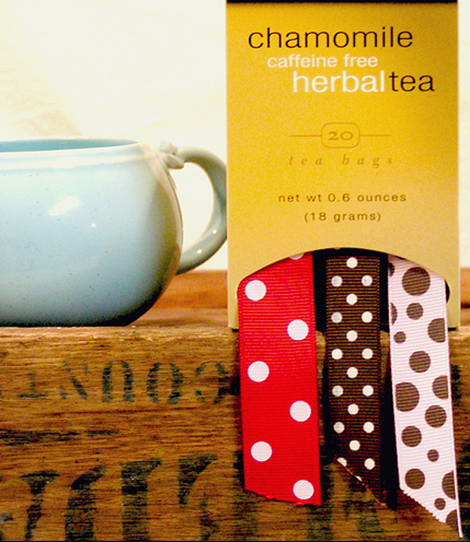 Bright and Blithe shared this adorable little ribbon holder on Flickr. I just had to show it to you!
I love lots and lots of ribbon! It's perfect for gifts, wreaths, hair bows, scrapbooking and a million other pretty things. Can you have too much? I don't think so…you just have to keep it organized!
What do you think? Did you find a new idea or two? How do you keep your ribbon under control?
~Kim
For more organization ideas from you home…
If you love organization ideas… you should see this beautiful list of DIY ideas: