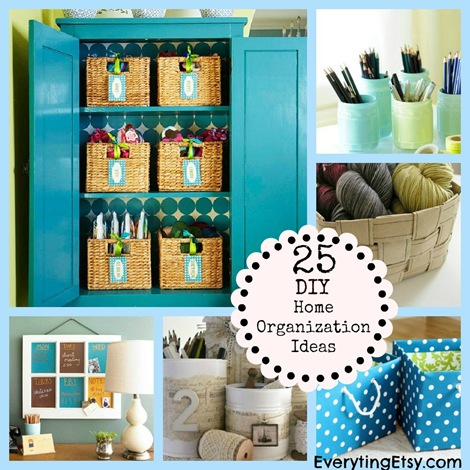 Oh my gosh, have you seen all the cool DIY home organization ideas on Pinterest? Could you use a little organization like me? How do things get soooo out of control?
Handmade Meets Home Organization
I love pretty boxes and baskets, but I hate to pay for them. When you need 10 boxes at once it can sure add up quick! That's why making containers to match your home decor is the best way to go!
Anyway…enough about me and my mess. Here are 25 DIY home organization ideas you'll want to take a peek at for sure. Get in the spirit of organizing and make a few!
That ought to get you started on the road to being super organized!
So many of these ideas can be made with things I bet you already have around the house…ya gotta love that!!!
Have you made any of your own storage containers? I'd love to hear about them in the comments!
~Kim
Looking for more great DIY ideas for your home?? Check out this post with 25 Ikea Hacks to help make your home beautiful on a budget!

Don't miss our new Project Gallery full of lots and lots of great DIY gifts and other home decor tutorials!
If you love organization ideas… you should see this beautiful list of DIY ideas: