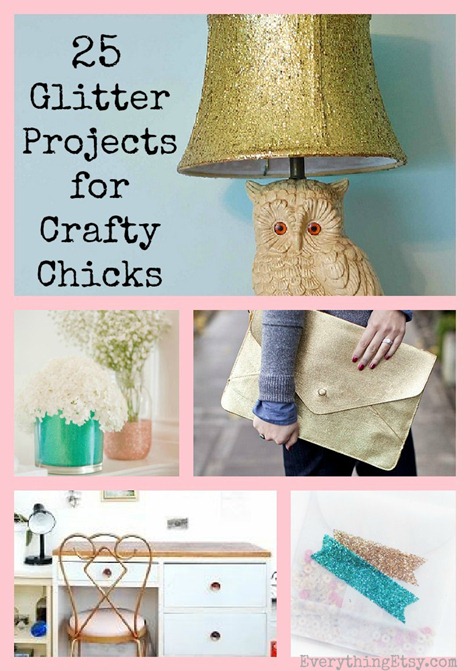 A little extra sparkle is always a good thing! Glitter Projects are super fast, pretty and perfect for making girls of any age smile.
Need a sparkly pair of shoes? Want to make an unforgettable gift? Need a little bling for your hair? No problem!
Make the world a little more beautiful with one of these DIY Glitter Projects…
Gather up a million colors of glitter and get started! I always want to buy pretty colors of glitter when I'm in the store and now I have 25 more reasons to do it…ha!
If you are a super duper crafty girl, you might enjoy one of my new tote bags…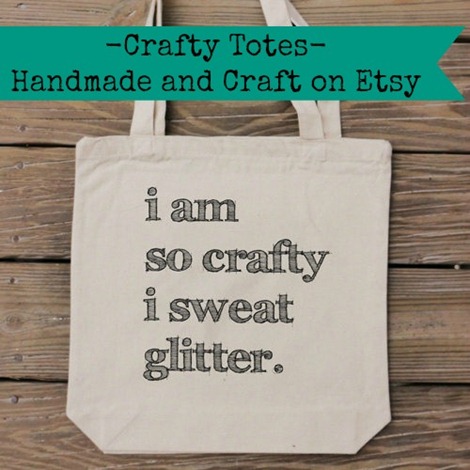 You can find this crafty tote in my shop…Handmade & Craft.
I carry mine with me everywhere!
~Kim