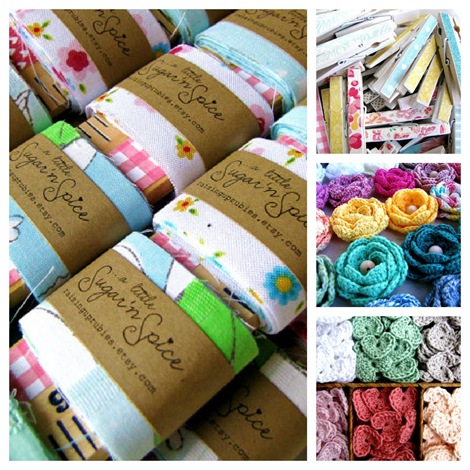 I love it when a sweet creative friend of mine opens an Etsy shop to share beautiful handmade pretties with the world.
Jaime from Raising Up Rubies is a contributor to Everything Etsy and one of my favorite blogging friends. She's shared cool tutorials here like this one and this pretty one.
You can see from the photo above that Jaime has stocked her shop full of amazing little goodies that will add a sweet little touch of pretty to just about anything. I've already used a bit of her beautiful fabric tape on a gift.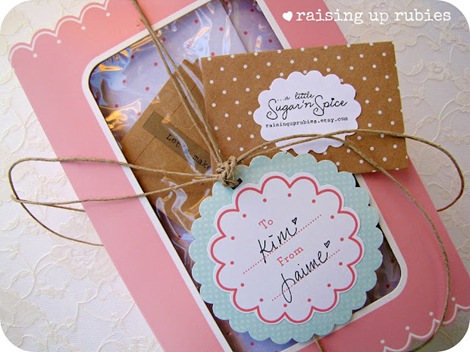 Jaime sent me a fabulous box full of her little creations that I love, love, love. Everything is carefully wrapped so nice that I stared at it all a bit before opening it. And being the blogger that I am I snapped a few photos for later.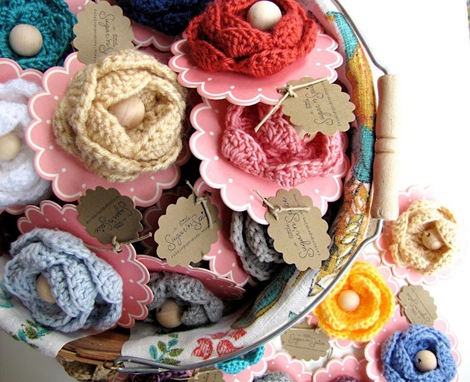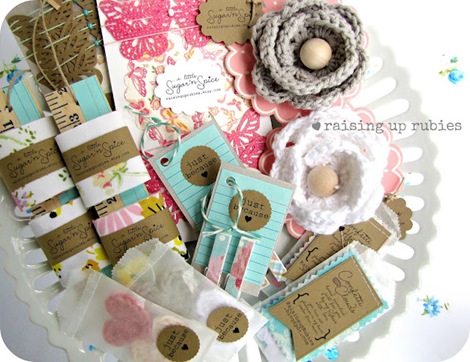 I know you will love this shop as much as I do, and I'd be thrilled if you would hop over and take a peek for yourself.
Many of you have been selling on Etsy for awhile, but I know you remember how it felt to get those first sales.
Supporting handmade shops is one of my favorite things!
A yummy giveaway for my sweet crafty readers…
Please visit Jaime's new Etsy shop and leave a comment below.
I will choose 5 Everything Etsy readers to receive a Starbuck's gift card for $5 so you can treat yourself to something yummy…like the Pumpkin Spice Lattes that will be out soon. 🙂
Just a little thank you for supporting handmade businesses!
~Kim
{This giveaway ends August 31st…good luck!}