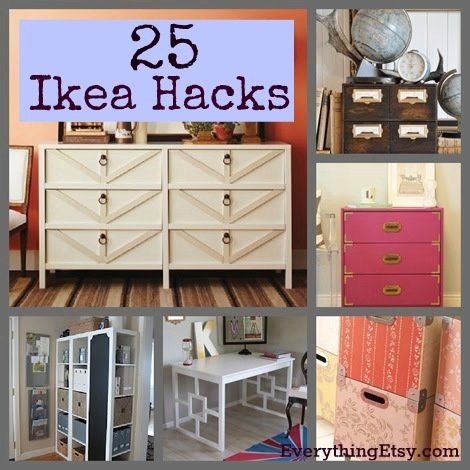 Oh my gosh! Have you seen all the awesome ideas floating around out there that turn simple Ikea products into amazing home decor?? I love them! We have a couple bookcases that I plan to pretty up a bit. Sometimes simple is what you need, but other times a little something special will make your room perfect.
Check out these 25 ideas to get you started on the road to a beautiful home on a budget!
That should give you a few ideas! Thanks to everyone for sharing their creative projects!
Have you seen our newest Ikea hacks???
We were at Ikea last night and left with a car full of stuff…I see some of these Ikea hacks in my future. 🙂
Do you have any Ikea hacks in your home?
~Kim
Can't get enough DIY projects??? Check out our new project gallery for tons of DIY gifts and home decor ideas!