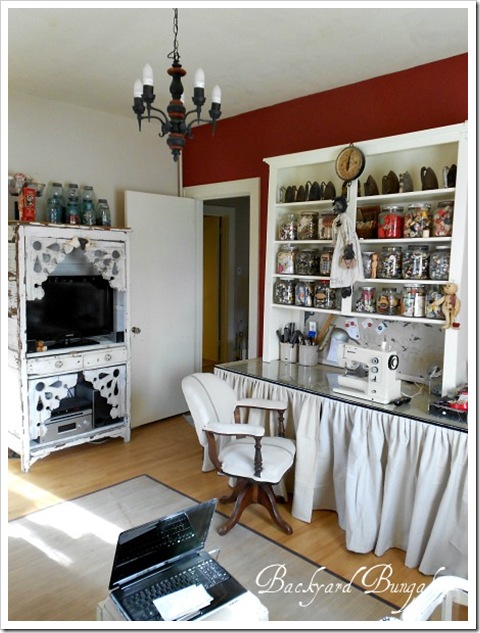 Today's fabulous craft room is located in beautiful Butte, Montana! Jean from The Backyard Bungalow decorated her creative workspace with vintage finds from yard sales and thrift stores. She has a great sense of style and created a perfect spot for herself in their 1920 Craftsman home.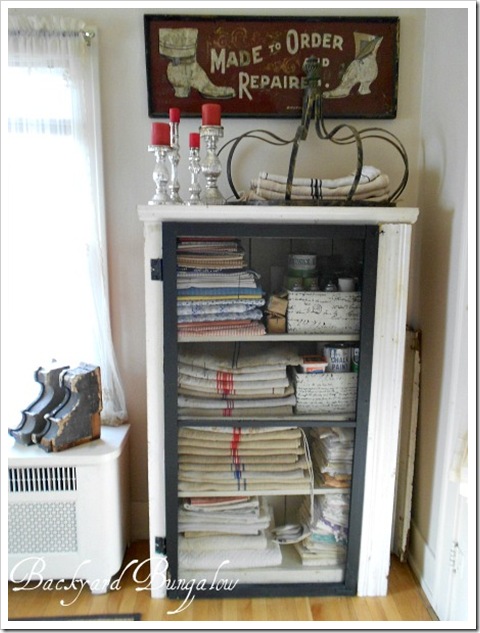 I love the look of stacked linens…LOVE! Jean added a little screen door to these shelves for a great vintage feel.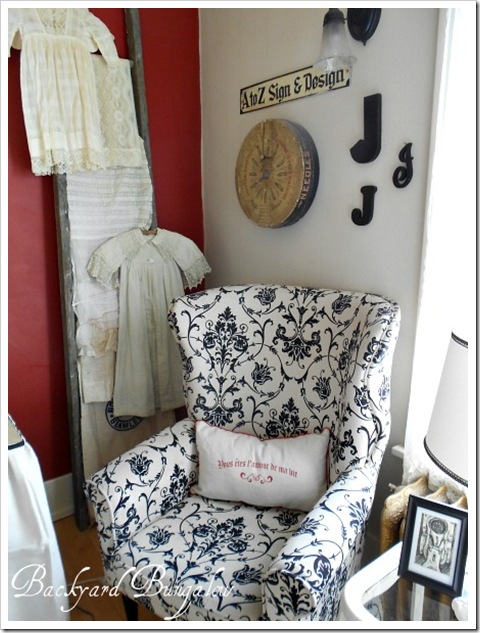 I know you would like to hang out with Jean in this room and talk about her latest finds. Here's the next best thing…
Hop on over to The Backyard Bungalow and see all the details of this beautiful workspace. I'm sure you'll feel right at home!
Do you enjoy treasure hunting for your home decor? Any cool finds lately?
~Kim