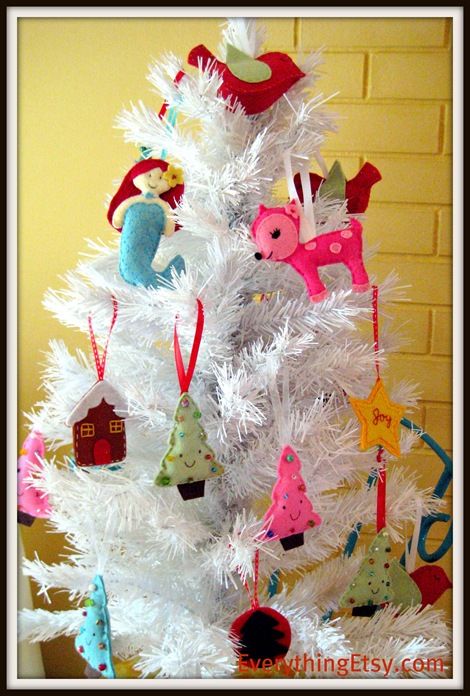 This year I decided to decorate a small Christmas tree with some sweet little hand stitched felt ornaments. I'm even making some to top off gifts, and they're always great to mail to friends during the holidays. I sent out three today!
I planning to add a bit of felt garland, but I thought I'd share it with you before I forgot to take photos. I can be an airhead sometimes!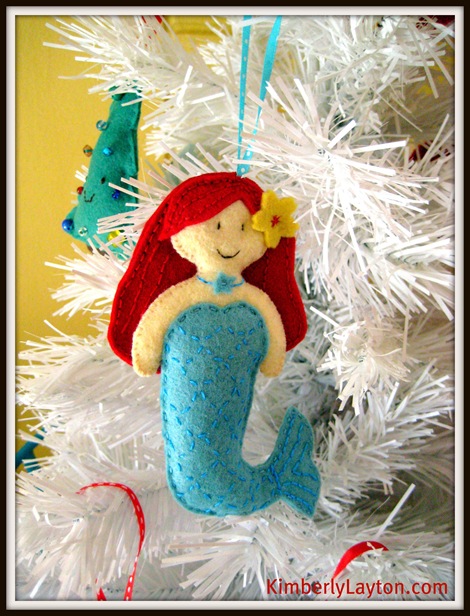 This is a lovely little mermaid that I'll be selling a pattern for real soon. She would look great on a tree with shells and other coastal treasures. My mom has her tree all beachy this year and it's beautiful. I always have a traditional tree with cool ornaments from all our trips. Christmas trees are just awesome, don't you think?!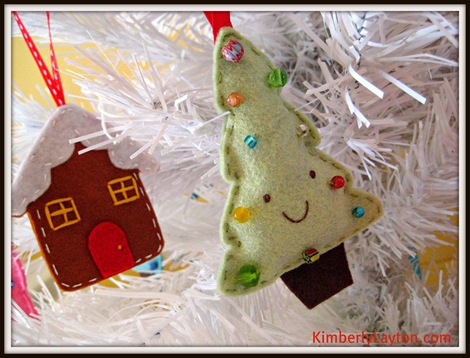 The gingerbread house pattern can be found in my felt book, From Felt to Fabulous. There's a few other ornament patterns in there to put you in the holiday spirit.
Isn't the tree cute? I love it in green but I made a few other colors to jazz things up a bit.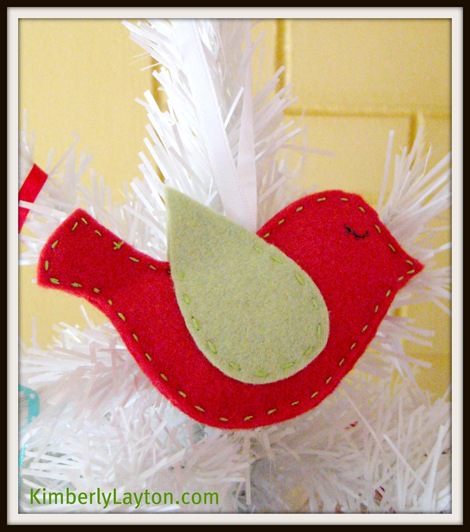 Here's one of my cute puffy birds. You can't even tell it's puffy in this photo, but it is…they're kinda chubby, really. 🙂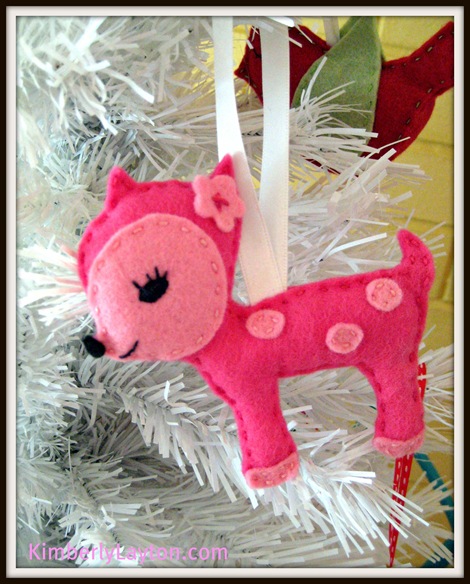 I've always loved this little Dottie Deer ornament. You can find the pattern for her and a sweet stuffie version here. Everyone needs a pink deer on their tree!!!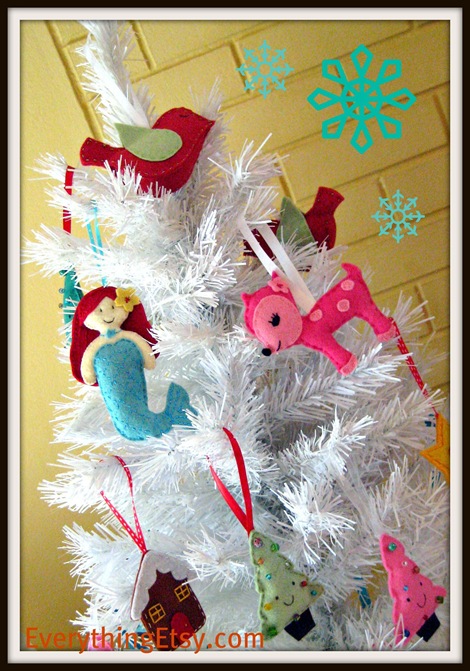 Can you tell I like felt? Felt and Christmas ornaments go together like peanut butter and jelly. Ha! Handmade ornaments are one of my favorite things about the holidays. I guess it takes a little time to make them so I actually slow down and sit for awhile. 🙂
If you need some beautiful wool felt, check out KimberlyLayton.com!
For tons of handmade ornaments of every style you can imagine…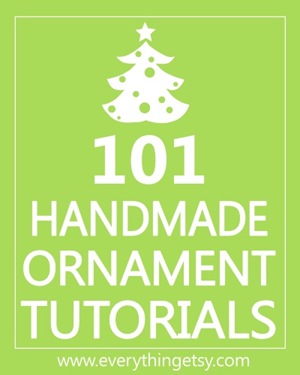 101 Handmade Ornament Tutorials…have fun!
Have you made any ornaments this year??? I'd love to hear about them.
~Kim