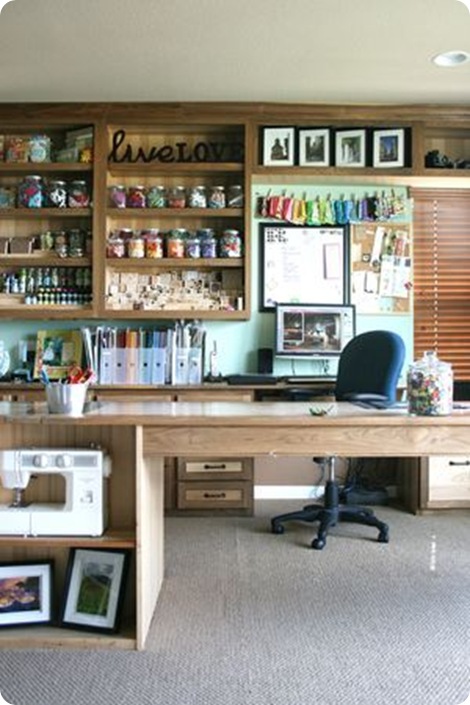 Ronda from Help Me Ronda has a fabulous scrapbook room! Well, I guess she does lots of crafty thing in this great space, and I wish I had time to go through about 124 cool projects that I saw on her blog right now…but I don't.
I'll give you a peek into her cool space to start with…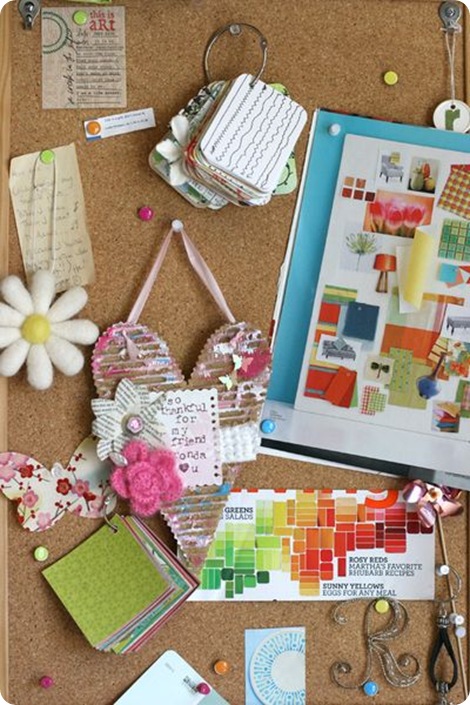 Even her inspiration corkboard is eye candy, don't you think? You can find out more information on the details of this space on her blog.
She has lots of fun supplies that would be a blast to play with for the day. Here's a little something she whipped up…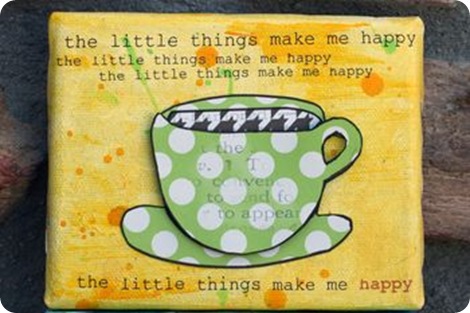 Visit Ronda's blog to see more of her work and meet her wonderful family. It truly is a great blog to read and I hope you'll take a few minutes to look around it!
Do you scrapbook, art journal, or do any mixed-media fun stuff? Share a link or tell me about it.
~Kim
*Need more craft space inspiration??? We have a bunch of it! Check out our this… 7 Great Craft Spaces and more!