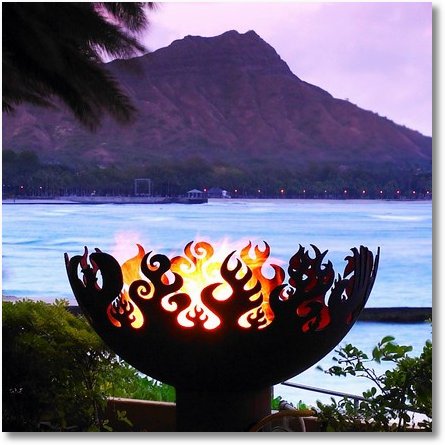 A recent New York Times web slideshow highlighted a number of handmade artisans who have found a way to make a "real" living selling online through sites like Etsy (our favorite).
Among those featured, the most dramatic (and probably highest priced), was this incredible fire bowl made of thick steel plate by Etsy seller John T. Unger JohnTUnger on Etsy. This wonderful work of art can be yours for $1049.00, plus a couple bucks for shipping.
It's so encouraging to see success stories of creative people online. We've got some tools here to help you get there too. Check out our Running Your Etsy Business category, read some of our Etsy Sellers Interviews, or grab a Free Etsy Banner for your shop.
Go Etsy!