Great colors + Melissa Averinos = Yummy Goods!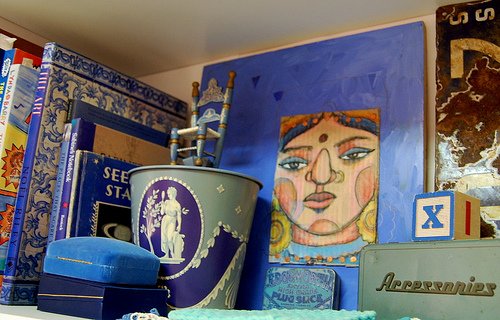 Today I'm giving you a peek inside Yummy Goods! Melissa Averinos has her studio located in the back of the shop…stop by and visit her if you're in the Cape Cod area.
Melissa is a fabric designer and a painter…she knows how to use color! Each shelf in her studio is decorated with a different color. I love it!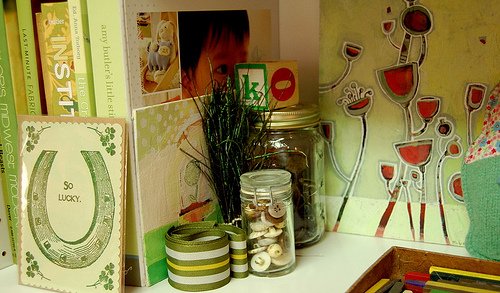 I don't know if I can pick a favorite shelf…can you?
I'm not so talented when it comes to decorating shelves because I'm always worried I'm putting too much on them. Melissa shows that you can store a ton on a shelf and have it look fabulous!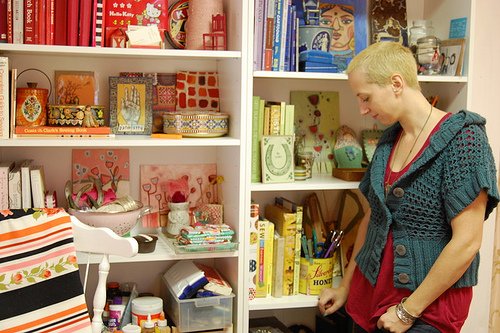 Isn't that a great idea! Maybe there's a shelf in your craft area or studio that could use a little bit of color.
To see more of her wonderful studio transformation, visit Yummy Goods Blog.
One more photo…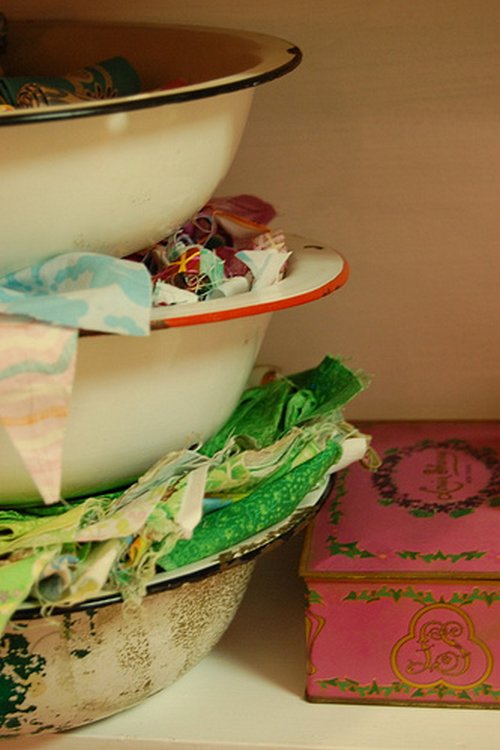 I'm always looking for ways to store fabric scraps, and these bowls full of colorful fabric are awesome!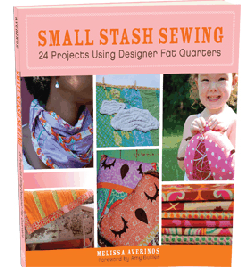 Melissa is the author of Small Stash Sewing…It looks great! I'm adding it to my wish list! I always need fresh ideas for my leftover fabric. You can dowload free patterns and enter a fat quarter set giveaway here.
When I ran across her beautiful studio I had to share it with you. I hope you felt as inspired as I did to add more color to your home or studio!
Which shelf was your favorite? I'm torn between green and pink, but I adore the Hello Kitty goodies on the red one. 🙂
~Kim