Dealing With Unexpected Events — How Life Impacts Your Small Business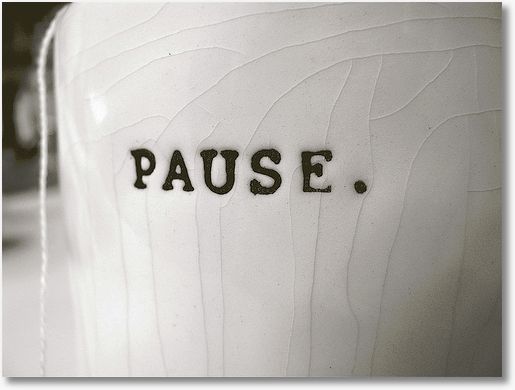 Have you ever been stressed-out because life threw you a curve ball and your well planned work schedule quickly unraveled? When you're in business for yourself, unexpected interruptions can be very disturbing.
Often, you wear most, if-not-all, of the hats in your business so when you don't show-up for work things come to a grinding halt. On top of the other (curve ball) issues, the pressure can mount!
Your Business Can Survive The Pause Button
Readers who watch closely, may have noticed a slow-down in our posts and activity over the last few days. We've recently had to involuntarily hit the pause button here. A member of our immediate family was taken to the hospital in an ambulance on Saturday after a traumatic event we'll leave on the private side of things.
Thankfully, we were all able to come home together that same day, but we've been overwhelmed since then with all sorts of things ranging from talking to insurance companies, doctors, and specialists, to dealing with fear and worry head-on.
As much as we've wanted to not lose any steam with work, we've hardly been able to concentrate. It's even harder to get involved with the more lighthearted side of things such as blog posts and social media updates.
The tendency is to worry that all the work you've done will fall apart if you miss a few unplanned days. Lucky for us, we've been through this before and we've seen that just isn't true.
We've been financially dependent on our small businesses for more than half of the twenty years we've been married. During that time, we've had our share of unexpected challenges. Some have been worse than others, but there have been times when hardly anything was accomplished for a period of weeks. Amazingly, the business is still there when we get rolling again!
Customers understand that life happens. Usually a quick email or phone call is all it takes to push back even the most stringent deadlines. Even if you lose a customer or an order due to the unexpected speed bump, it's often a blessing in disguise. Sometimes you see it clearly once you've moved down the road a piece.
The business won't fall apart! We consider this to be a real advantage of being self-employed. Who needs pressure from a boss tapping their watch when you've got a real problem to deal with? When you own the business, you can decide what the most important things are. Most of the time, you won't even notice a dip in income.
Follow Your Instincts And Don't Push It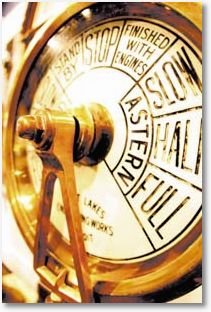 If you face a situation at some point that makes you feel that you just "can't do it" our advice is "don't push it". Give yourself a little time, especially if you're in any kind of creative work, which most Etsy shops clearly are. It's better for everyone if you deal with what you need to before trying to do a job that really requires your full attention.
Just trust your gut, take a little time if you need it, and don't be afraid of losing all of your hard work.
Your business will survive the pause button!
We're On Slow Forward
As for us, we're hopefully past the pause stage, but we may still not quite be up-to-speed. We're on "slow-forward" and looking forward to full-speed again very soon! Thanks for hanging in there with us!
image1: danisoul on flickr