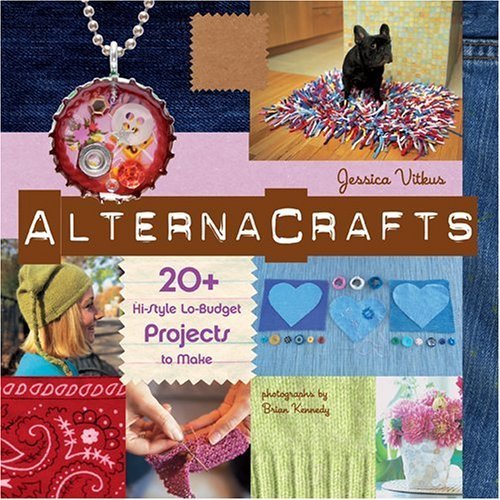 Hi, my name is Kim, and I'm addicted to craft books! There, so now you know! Anyway…I found a new one that's so much fun!
AlternaCrafts is a book full of easy crafts that look fantastic when they're finished! You'll find lots of fabulous Mother's Day gifts in here.
The book is described as 20+ Hi-Style Lo-Budget Projects to Make. That's so true!
Here're some great examples from the book:
Bottle-Cap Lockets
Jean purse
Shaggy Dog Rug
Button Mosaic Flowerpot
Newspaper Flowers
Snack-Wrapper Wallet
You can even learn about making a skirt from jeans and an apron from an old shirt. It doesn't take a trip to the craft store for most of these projects. Recycling is on every page, and you won't find yourself spending a ton of cash!
Have you seen this book before? What kind of recycled crafts have you tried?
~Kim