Did you miss out on the first chance to win a brand new photo printer from Red River Paper? Well, maybe the second time will be a charm! We've got another great giveaway!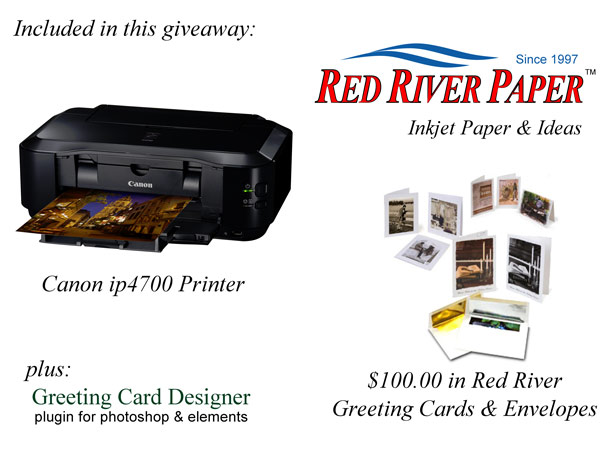 Red River Paper has impressed us with more than just the great paper. We wrote about that not long ago when we did the first giveaway. They also are a company that goes to great lengths to stay in-touch with customers.
One way they do that is through the Red River Paper Facebook Page.
To help make more people aware of the great products and values available from Red River, they're sponsoring a giveaway just for Facebook Fans.
If you're not already a fan of our Facebook Page, now is a great time to become one. The link to the giveaway is available on our page at www.facebook.com/EverythingEtsy
It's easy to find on the left side of the page! This is an awesome giveaway from a great company, good luck!
Important: Entries here won't help! The link to the giveaway entry is on our Facebook Page.