Welcome to this week's I Made It Blog Party! We had our biggest week ever last week and that is so encouraging. More traffic for everyone! I hope you link-up this week and show off what you made!
We have a great giveaway this week! We're giving away two books from Leisure Arts entitled Yes, It's a Scrapbook!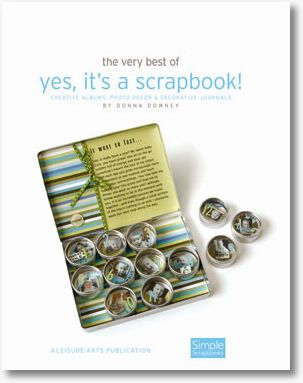 This great book is full of detailed instructions, creative ideas, and inspiring photography!
There are great ideas about turning ordinary items into scrapbooks such as old cigar boxes to stacks of used CDs.
You can add a new twist to traditional scrapbooking with the dozens of ideas you'll find in this book.
You are sure to hear, "Wow! Is this a scrapbook?"
Leisure Arts is also offering a great discount to all Everything Etsy readers! From now until May 1st, you get an additional 10% off of everything on the site by using the discount code: ETSYA
That is good for anything at www.theleisureboutique.com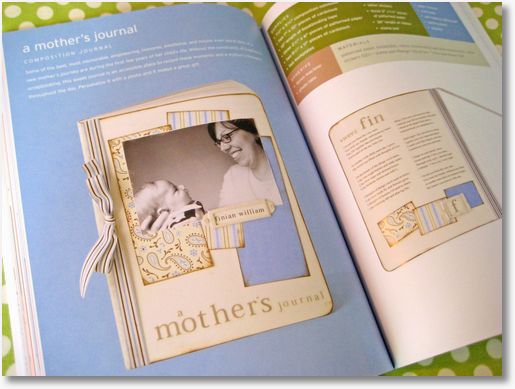 Remember, there will be TWO books given away this week!
You can enter by any or all of the following methods:
Subscribe to EverythingEtsy
Tweet or FB about this giveaway
Just leaving a comment to say hi!
Link-up to this week's blog party!
Visit The Leisure Boutique and leave a comment telling us your favorite item.

Be sure to leave a comment for each form of entry. The giveaway is open for entries until Sunday, April 11th.

Now let's get going with the blog party!

A Couple Of Important Points

Link directly to your post, not your Etsy shop or your blog home page.
Make sure you mention I Made It! at Everything Etsy and link back to this post.
You can choose to use the button below which is already linked right to this post.
Don't miss out on what everyone else made! Just follow the links!
We made a more detailed instruction sheet right here.
We don't want to feel bad and delete your post, but we can't contact everyone to explain the instructions. Please read the instructions if you're not sure how to join a blog party. We had to delete several last week, and it's not the easiest thing to do.




Now let's see what everyone has been working on this week! You are all so inspiring with your creative projects!

Thanks for making this party so much fun!

~Kim

This giveaway is closed. The lucky winners are Snuggly Monkey and Atasha! Congratulations! Thanks for all the creative posts and comments!