Welcome to…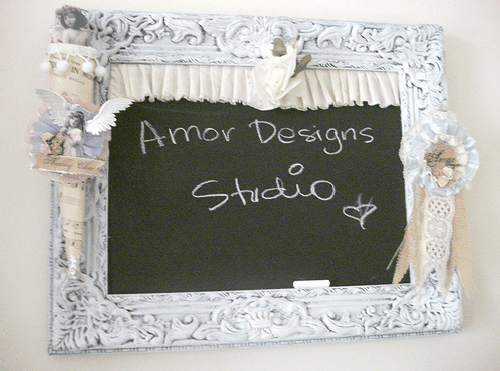 Amor Designs Studio! Michelle is a very talented Australian Etsy seller with a lovely craft studio. Her Etsy shop is full of beautiful handmade items, and I'm sure you're going to love this studio from Down Under!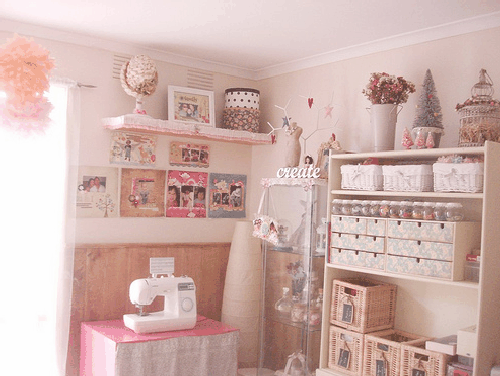 Isn't this a great craft room? The colors are beautiful! Everything has it's place, but it still has a pretty and comfortable look. Basket, containers, and jars help create organization that's easy on the eyes.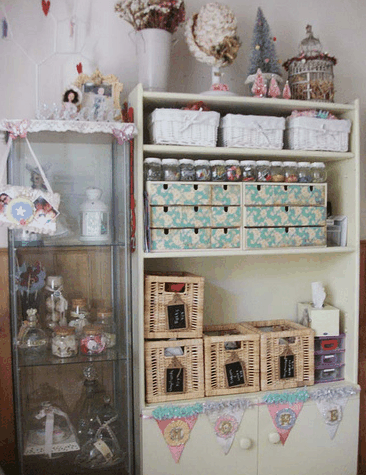 And don't you just love the little tags on the baskets? And the sweet banner?
Let's take a look at what she creates in this fabulous craft room…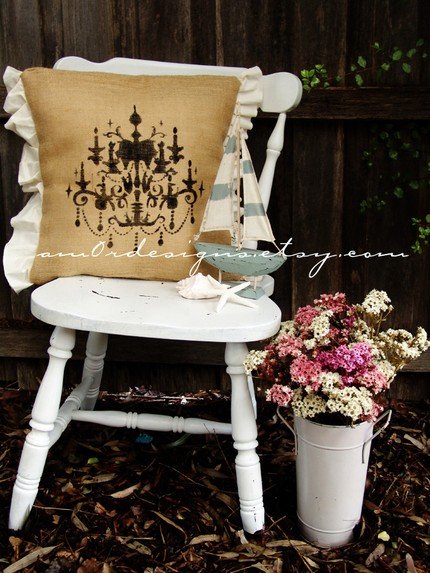 Handmade cushion covers and accessories like this shabby chic burlap pillow! You really need to visit Amor Designs and see all the designs available. They are stunning!
To see more of Michelle's craft room, take a few minutes to browse through her photos on flickr.
I hope you enjoyed this little bit of craft room inspiration as much as I did, and maybe you'll be inspired to create a little more beauty around you this week.
~Kim