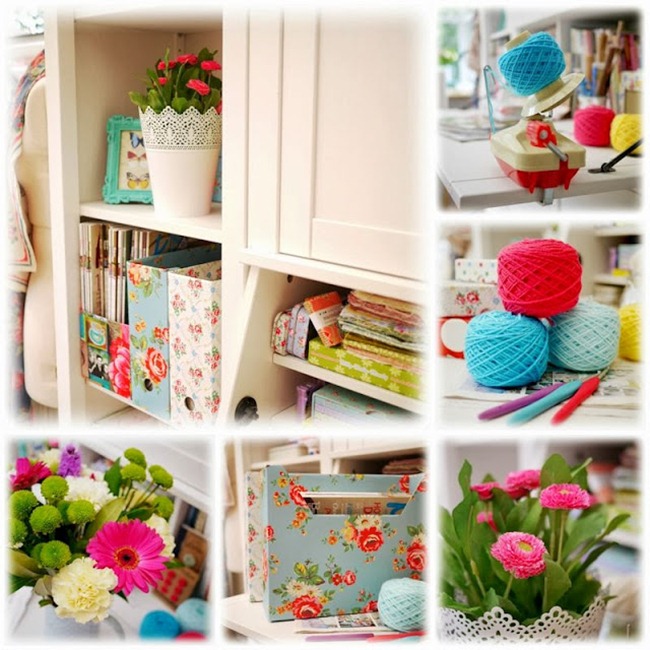 Here's a bit of craft room inspiration to start your week off right. It's full of beautiful colors, fresh flowers and crafty goodness! I love white with splashes of color! This is Mary Jane's craft room…don't you wish it was yours??? I know I could feel pretty creative in this cheerful spot.
Here's a little peek inside…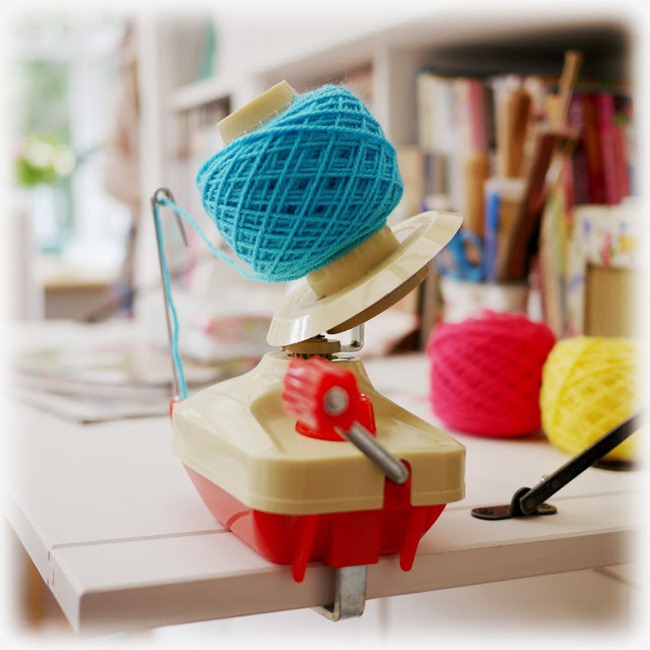 It's beautiful and functional…I want this yarn winder for my stash of yarn!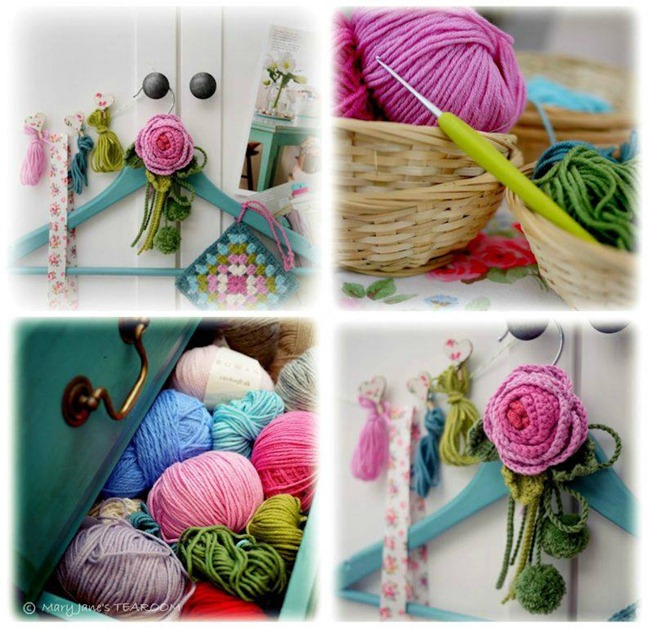 As you can see, she has lots and lots of yarn and yarn creations.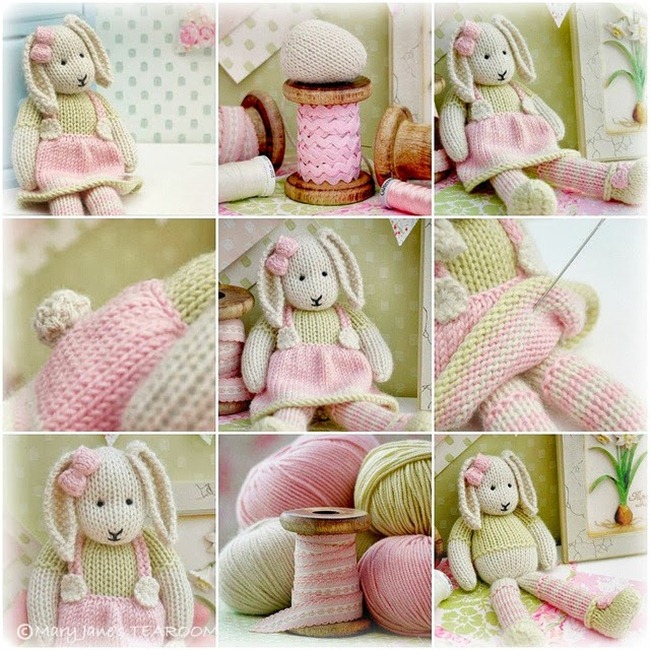 Mary Jane creates beautiful knitting patterns in her Tearoom Shop and in her Etsy Shop. Isn't this bunny adorable?? You should see the bear!
Visit Mary Jane's blog for more crafty inspiration!
Do you have a large stash of yarn? How do you keep it looking pretty? I can always use more tips. I use baskets and I have smaller balls of yarn in an old pickle jar. What works for you??
~Kim