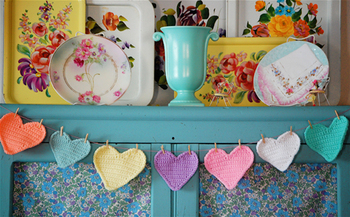 Bella Dia has a wonderful tutorial on making these sweet hearts! I posted this last year, and I just had to remind everyone about it now. Isn't it beautiful??? I HEART IT!
She has step-by-step instructions that are easy to follow.
Once you start…there will be no stopping you! I'm sure you'll make one for everyone you love!
What a special handmade gift, and you can't beat it for a Valentine's Day decoration! This is a great weekend project for a winter day!
Keep checking back for more great handmade gift tutorials!
~Kim