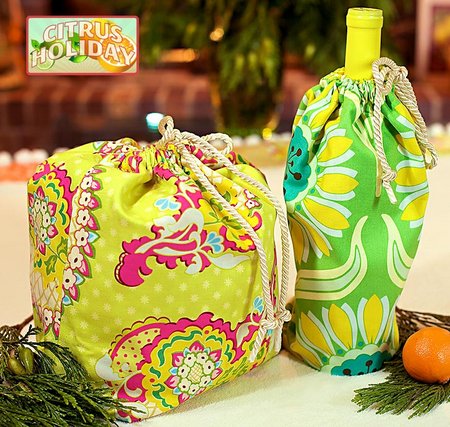 Reusable gift bags can make your gifts more memorable this Christmas! They are pretty enough to be a gift all by themselves. These bags are quick to sew and add that special touch to whatever you're giving. And they're a green alternative to wrapping paper because the can be used over and over again! Talk about a great gift!
Use baseball fabric for the sports fan in your family or puppy fabric for the dog groomer…the possibilities are endless and beautiful! You can find this reversible bag tutorial here from Sew4Home.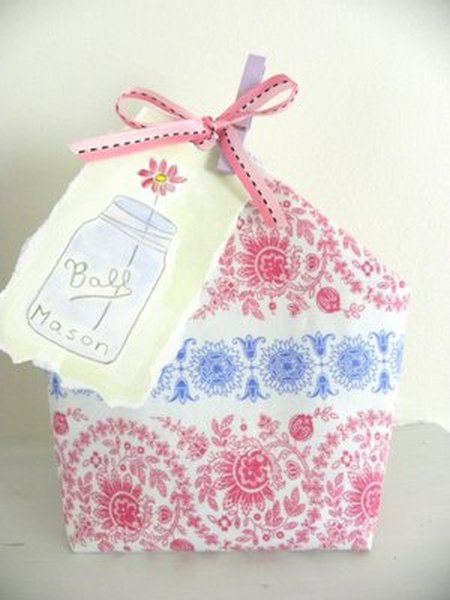 I've had the tutorial for this reusable bag saved for months! It looks great, and I love the tags she made. The bright colors in the fabric make the bags so cheerful. Did you notice the painted clothes pins? They are beyond cute, don't you think?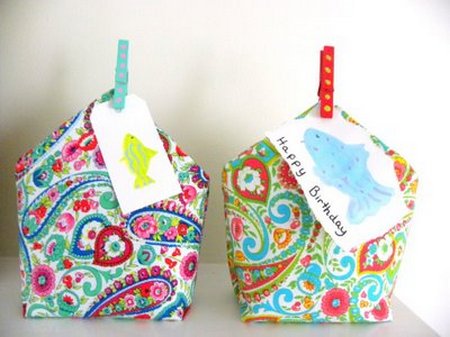 Think about using them for birthdays, showers, teacher's gifts, and maybe even keep one as a little gift to yourself for being so darn creative!
You can find this stunning reusable gift bag tutorial at Firefly Hill Style! It's a beautiful blog. Be sure to check out the Etsy shop…Firefly Hill Designs. You're going to want to heart it!
So if you love these designs like I do, be sure to stop by their blogs and tell them. It's so sweet that they shared such detailed tutorials!
Have a wonderful weekend!