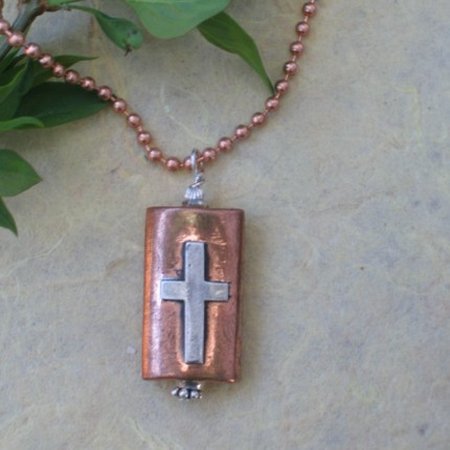 Etsy makes it easy to find inspirational handmade art! I'm always finding new things to add to my list of favorites. Some of today's finds would make wonderful gifts.
Lonesome Dove Designs has this beautiful copper and silver cross in their shop…how original!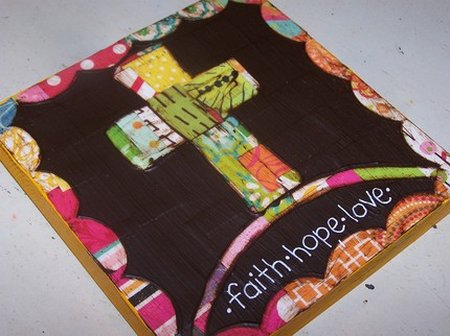 Holly Christie has inspirational mixed media art to brighten up your home. She has so many pretty things that I had a hard time choosing just one to share.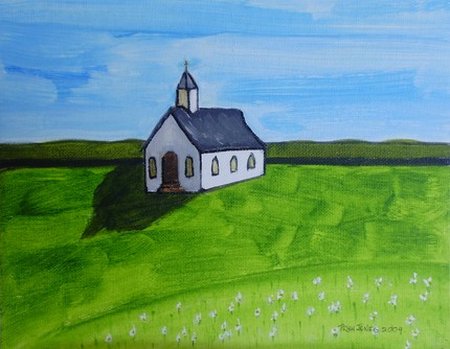 The Old Post Road is always inspiring…you must mark it as one of your favorites! Isn't this a peaceful painting? I love it!
Have a wonderful day!