Have you heard of Maggie Whitley yet? If you haven't, let me introduce you to a beautiful Esty shop full of wallets, clutches, coin purses, and more. Gussy is so creative that you will need more than one of her pretty creations!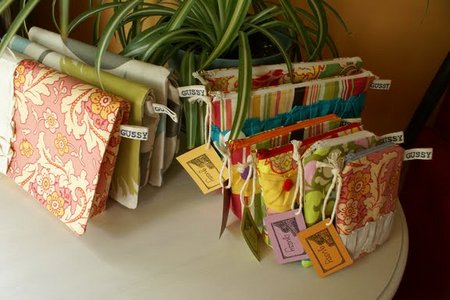 She uses beautiful fabric and buttons to create original designs that are sure to brighten up your day. The finishing touches are where you can really see Gussy's talents shine! Let's take a look at a few styles available in her shop right now.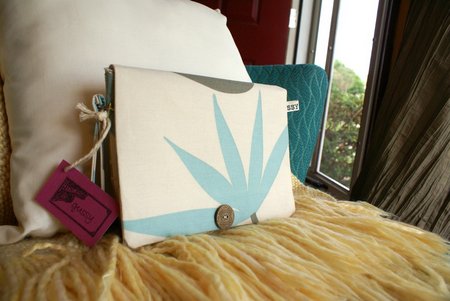 This is a Lovely Gus clutch made from a nature-inspired print of off-white, blue-gray, mustard and gray. I love the textured wooden button! Everyone has room in their closet for a clutch like this one!
Here's a new addition to Maggie Whitley, and I'm sure it's going to be a hit. Every girl needs a sassy pouch to carry with her. Great for around town or in your purse for some extra zing!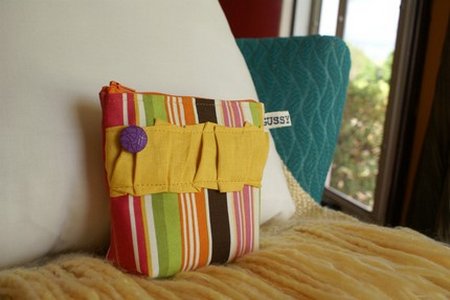 Do you love ruffles? Gussy uses a ruffle to spice up this great make-up bag. The colorful stripes are sure to match almost anything in your wardrobe. Pretty and waterproof…cool!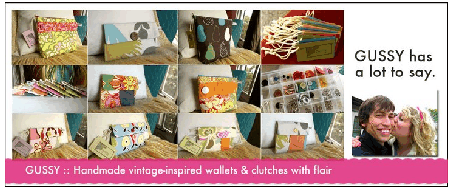 I have to tell you about Gussy's blog! You are going to love it! Don't miss the story of her name, Gussy. You'll enjoy the funny posts and peeks at new projects.
Oh, the giveaway…here it is…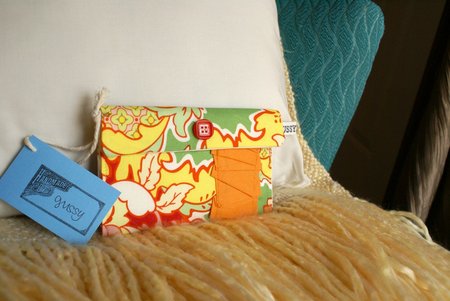 This stunning Maggie Whitley Green Garden Wallet could be yours! It's perfect for your cash, checkbook, or coupons. Don't you love the colors? I do, it's one of my favorites! The Heather Bailey fabric is so fun. The Maggie Whitley signature ruffles are the coolest thing! You can see more photos of the wallet in the Etsy shop. This wallet sells for $28.00 and Gussy will ship it right to Everything Etsy's lucky winner.
Want to know how to win???
Visit Maggie Whitley and leave a comment here about your favorite item. If you are an Everything Etsy subscriber, leave a separate comment letting us know. If you spread the word of this giveaway by a blog post, Twitter, Facebook…whatever, leave a third comment. There you go…three chances!
We'll pick a winner August 5th. Good luck!
**This giveaway is closed. The lucky winner is Bonny! Congratulations! Thanks to everyone for the wonderful response!