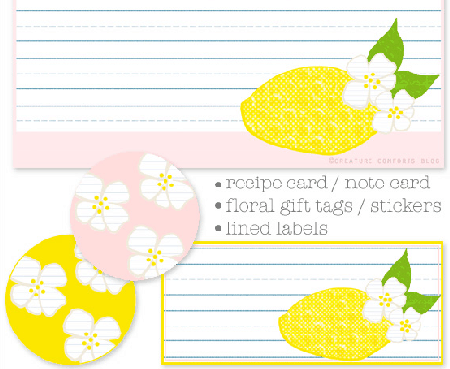 Creature Comforts has this PRETTY recipe cards, note card, gift tags, labels, and stickers available as a FREE DOWLOAD! How nice is that???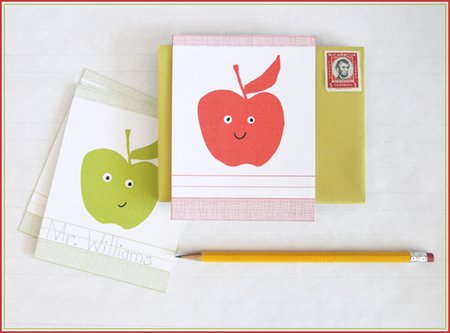 Getting ready for the school can be a little more fun with these cute little apple note cards. Creature Comforts is a wonderful blog, and there's even an Etsy shop full of pretty things (closed for moving right now).
Hop over to Creature Comforts and see all the other downloads available…you are gonna have fun!