Mother's Day is quickly approaching and Etsy is the best place to shop for gifts! Take a peek at what's available!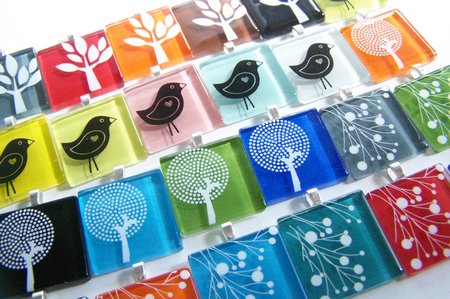 For The Love Of lets you design your own Graphic Glass Tile Pendant! Aren't these pretty? You should see the list of options available to customize this special pendant. Maybe you need more than one!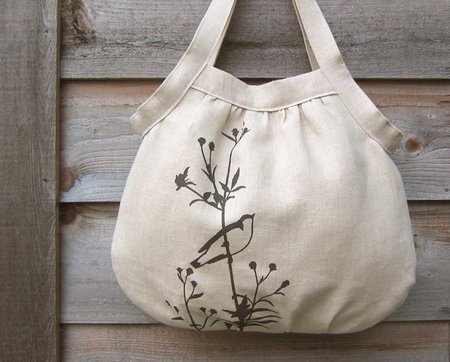 This cute eco-friendly hemp handbag is from Uzura! I love the songbird on the front, and the beautiful linen color is so soft and perfect for Spring. Uzura has original screen printed designs inspired by nature.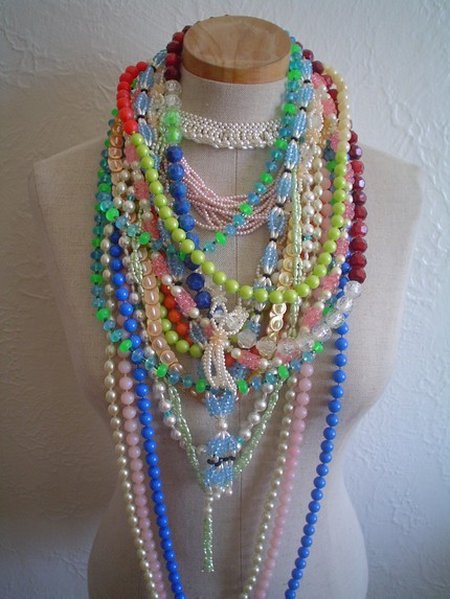 Colorful vintage bead from Nana Pat Project are fun to give, or get! It's a very vintage and fun shop. You can't find this set everywhere!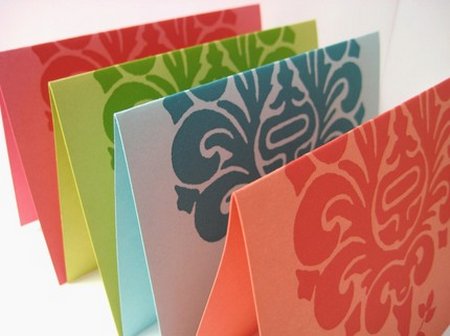 What about these great damask themed note cards? I know I'd love to have them!
They're from Inkspot Workshop, and you've got to take a look around their shop. When there's talk of colors with names like "kiwi" and "strawberry" I'm already happy.
Etsy shops have so much to offer! I'm sure you can find more than one great gift idea as you browse the shops!
If you are an Etsy seller and you are offering a Mother's Day special, let me know by email. I'll be posting the sales here in a couple of days. That way everyone will know where to stop first!