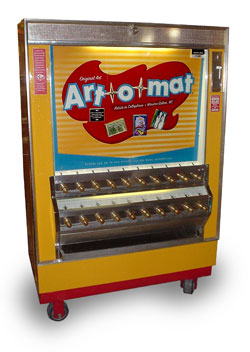 Did you know that you can buy art from a vending machine?
Art-O-Mat sells art from old converted cigarette vending machines!
You choose your art, insert money, and pull the knob that matches your tiny artwork treasure! They are all original works of art!
There are around 400 contributing artists from all over the world!
It all started in 1997 in North Carolina when artist Clark Whittington converted an out-of-work cigarette machine into a vending machine for his photographs, and now there are more than 80 of these fabulous machines throughout the country. Each one has a different look, and is filled with tiny art at reasonable prices!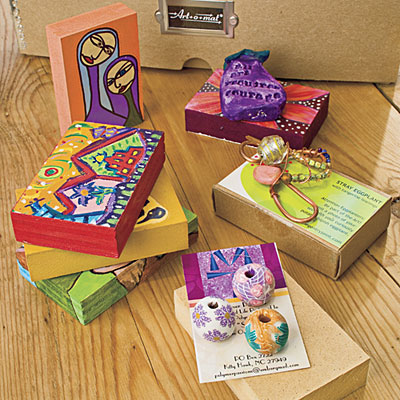 Southern Living Magazine just recently featured www.shopartomat.com where you can order a collection of 10 packs of art in an Art-o-carton!
Do you have art that you would like to sell in one of these cool vending machines? Read the submission guidelines to see how it works.
To find an Art-o-mat vending machine near you just click here for a list of locations!