—————————-
Adding a Drop Shadow To Text in Pixlr
Let's make these words look even better! Drop shadows can really add depth.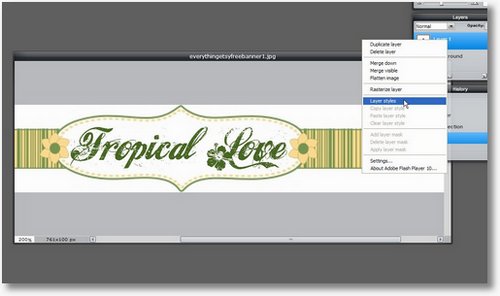 Mouse over the text layer (Layer 1) in the layer toolbar, and right-click (ctrl-click for Mac). This opens up a little drop-down menu which has an option: "Layer Styles".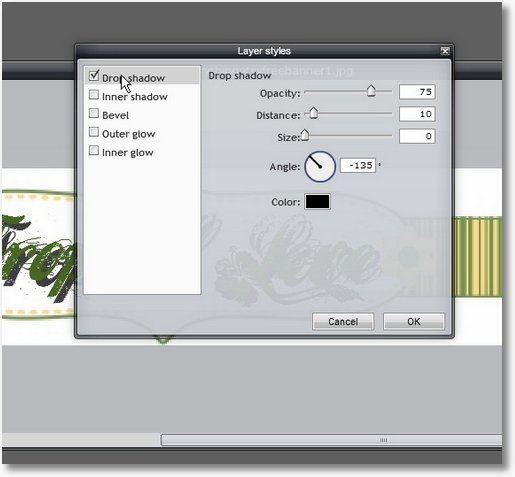 If you just select "Drop Shadow" it goes to the default settings, but if you click on the words, a new level of control opens up. You can play with these settings until you like the look. I changed the color of my shadow to the tan color of the banner, giving the text a cool stroked look.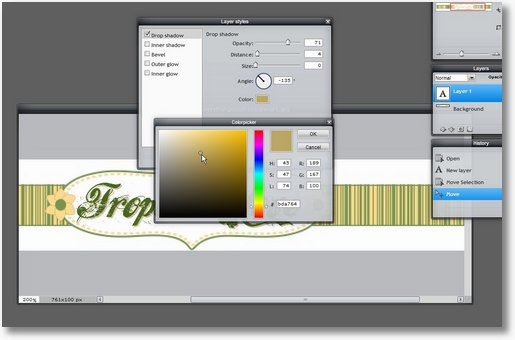 And that was it! I'm happy with it, and ready to save the image! Very simple: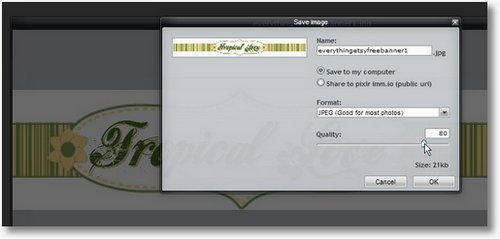 Just use the "save" button on the top left of the screen, then select where you want the file. I'd really appreciate you keeping the name as is because it will allow me to find your shops later by searching for the image name. This way we can promote shops that make our free banners look great!
You can use .jpg or .png for an Etsy banner. Set the quality high, I'd use 100%.
I hope the tutorial has been helpful! Now, if you need help putting that banner on your Etsy shop, we've got a short tutorial on that too!
How To Put Your Free Everything Etsy Banner On Your Etsy Shop