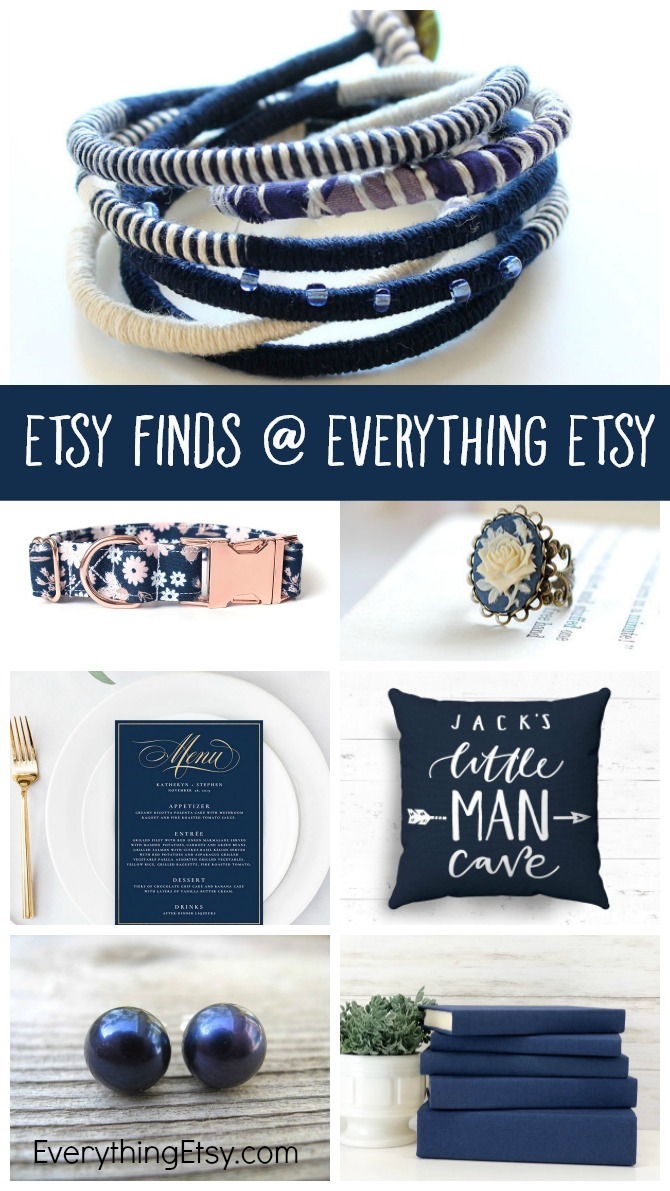 This collection of Etsy finds will have you wanting to shop for yourself…and maybe a gift or two!
Navy blue is a classic color that looks great anytime of year! You can go all beachy with it or wear it in the middle of winter with a cream color sweater. That's pretty awesome!
Check out these beautiful shops for everything from personalized pillows to a sweet little dog collar. Oh, and that wrap bracelet is to die for!
Follow the links directly to the item.
Have fun!
Wrap Bracelet – Kokona
Pearl Earrings – Splurge
Fabric Covered Books – Elements by Amber
Wedding Menu – Juicy Paperie
Personalized Pillow – B & W Kids
Navy and Rose Gold Dog Collar – Kira's Pet Shop
Cameo Ring – La Chaim
Do you have a favorite?
Happy shopping!
~Kim
P.S. Are you an Etsy shop owner? If you have something in navy blue listed in your shop please add a link directly to it in the comments so we can all take a peek!