Yellow Beaded Necklace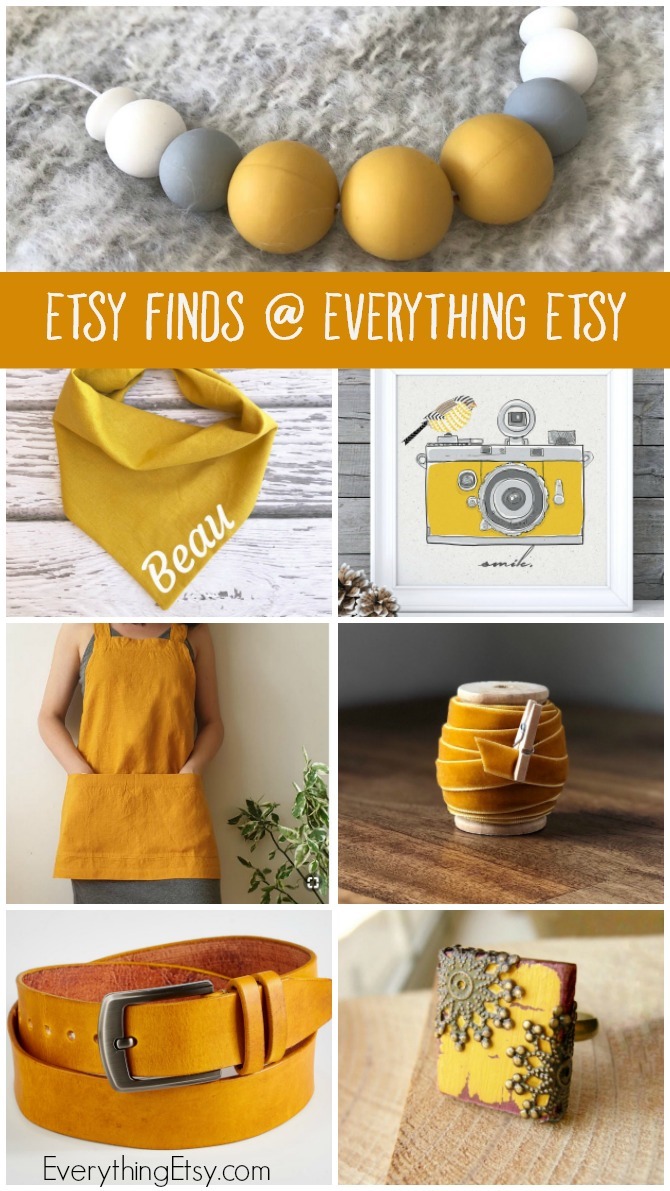 Etsy Finds – Mustard Yellow Gift Ideas
Looking for a simple and sweet handmade gift? Need to kick up your wardrobe for fall? Well, you will love this collection of Etsy finds in mustard yellow. Beyond pretty, right?
Click on the links below to go right to the shop on Etsy. To see past Etsy finds posts click here.
Enjoy these!
Shabby Chic Ring – Flowerleaf Studio
Camera Wall Art – The Whistling Wren
Linen Apron – TOTO Shop UA
Velvet Ribbon – Inspired Wraps Co
Yellow Beaded Necklace – Cheeky and Me
Dog Bandana – California Paws
Leather Belt – Nano Leather
Do you have a favorite? There's something about that velvet ribbon that makes me want to stack spools of it around my office…ha!
Happy shopping!
~Kim