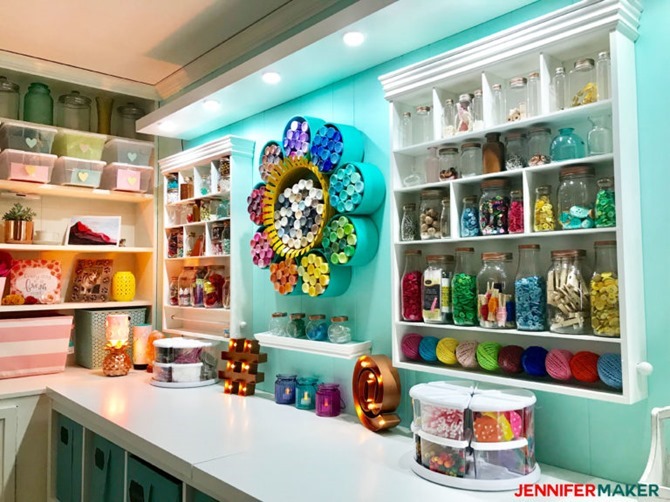 Craft Room Inspiration & Organization Ideas
Jennifer has the most amazing craft room! Here's a little peek at some of it, but I'm telling you that you just need to hop on over to JenniferMaker.com and see the whole thing. She even has a video.
If you are anything like me you not only love using craft supplies for your projects but you enjoy looking at them all colorful and organized. This craft room is going to knock your socks off and have you dreaming about your ideal craft room in 3 seconds flat. Ready?? Scroll on.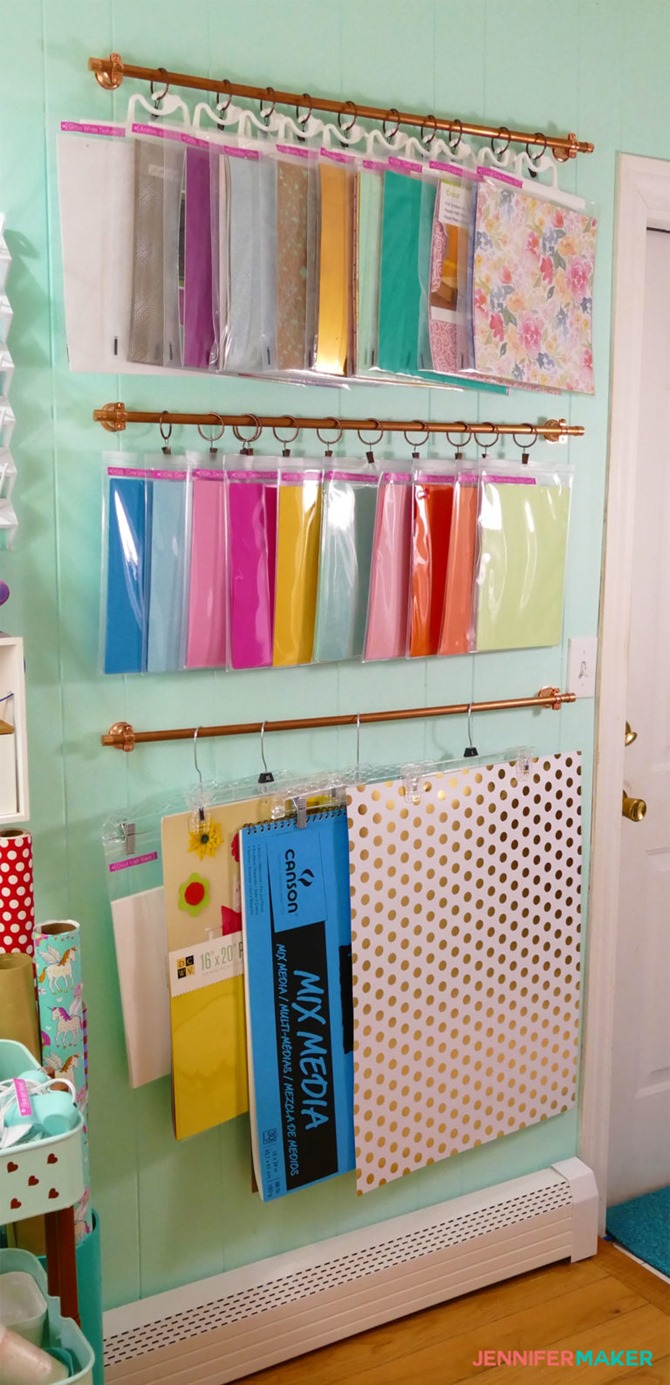 Hellloooo…what a cool way to organize that paper!
I can't tell you how many times I forgot about paper with it all stacked up and hard to see. No, I would never win a contest for being the most organized. So don't look to me for awesome ideas like this! Jennifer has enough skill for all of us combined!
What about you? Could you kick up your craft room with this idea?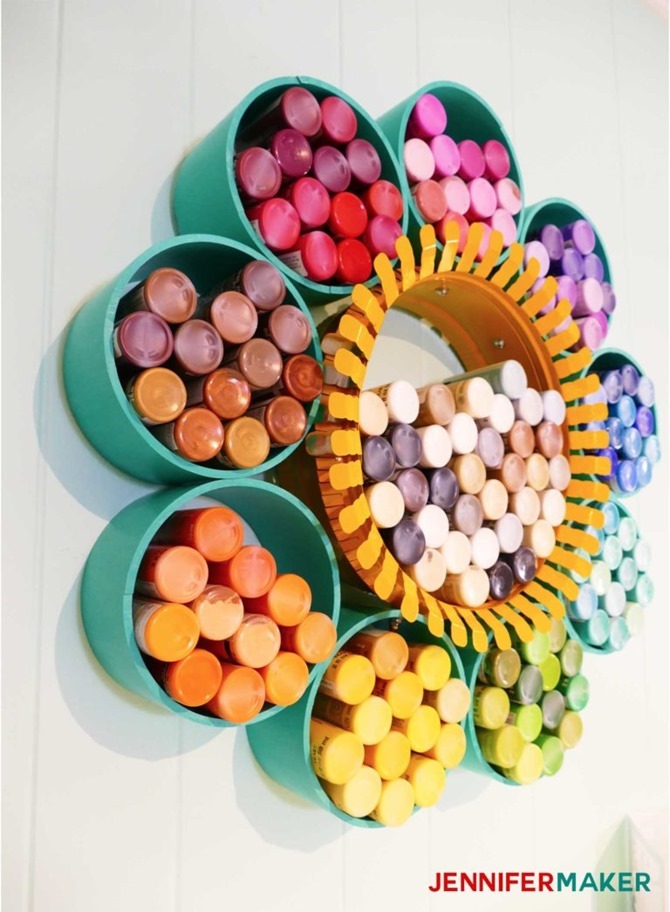 This might be my all-time favorite organization idea ever! Check out the Paint Wallflower Tutorial on Jennifer's blog. OMGEEE, this is so awesome!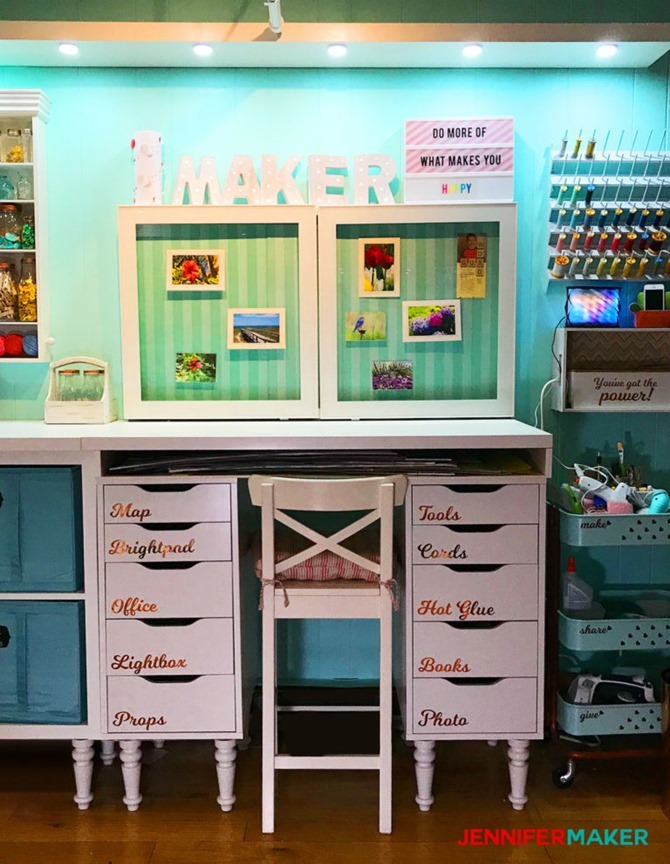 Go to Jennifer's blog right here to see all the creative ways she organizes those beautiful craft supplies.
Then, come on back and check out a few other ideas…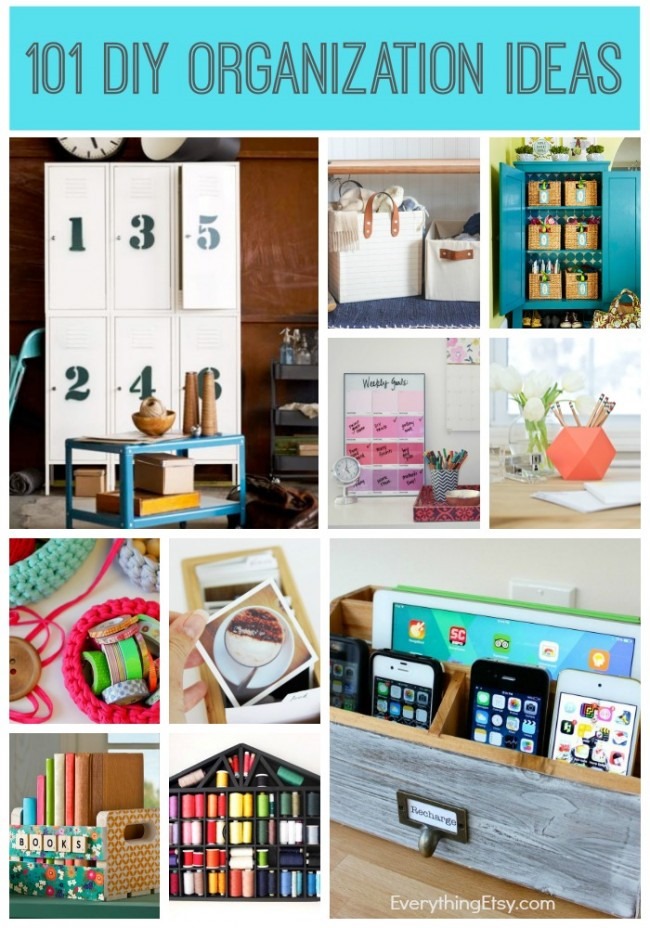 More posts you might enjoy…
Have fun getting organized and creating the space of your dreams!
Do you have a craft room, craft closet or designated craft area? I'd love to hear about it in the comments. Leave a link if you have a blog.
~Kim