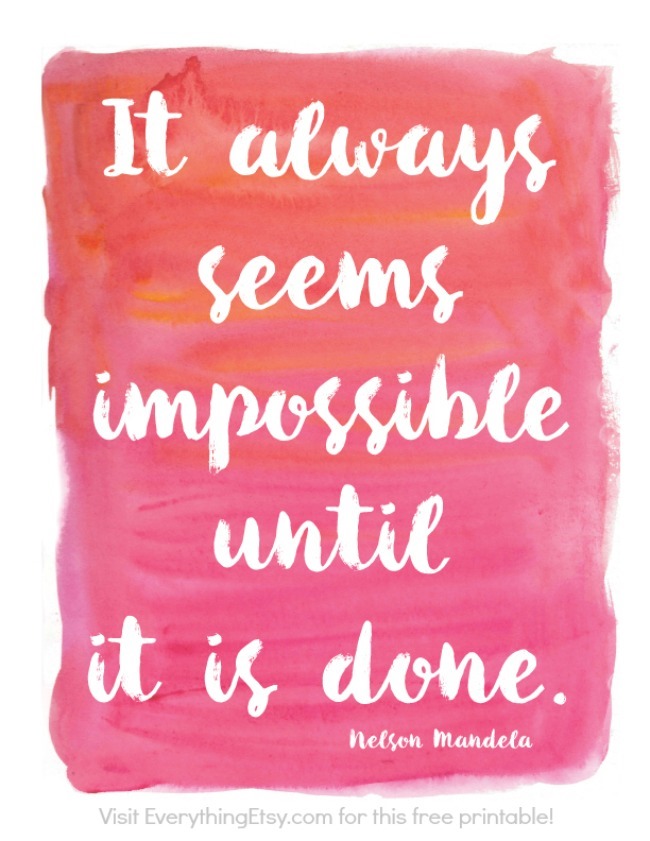 I big puffy heart positive printables, and I keep them in every room! Seriously, I even switch some out on my desk depending on my mood! I thought I'd make an inspiring printable for you to start your week off on the right foot.
I know many of you have great big projects you're working on and they can seem a bit impossible on a bad day. Just know that you will keep working, and you'll get it done! You can do it!
Just download and print this 8 x 10 print…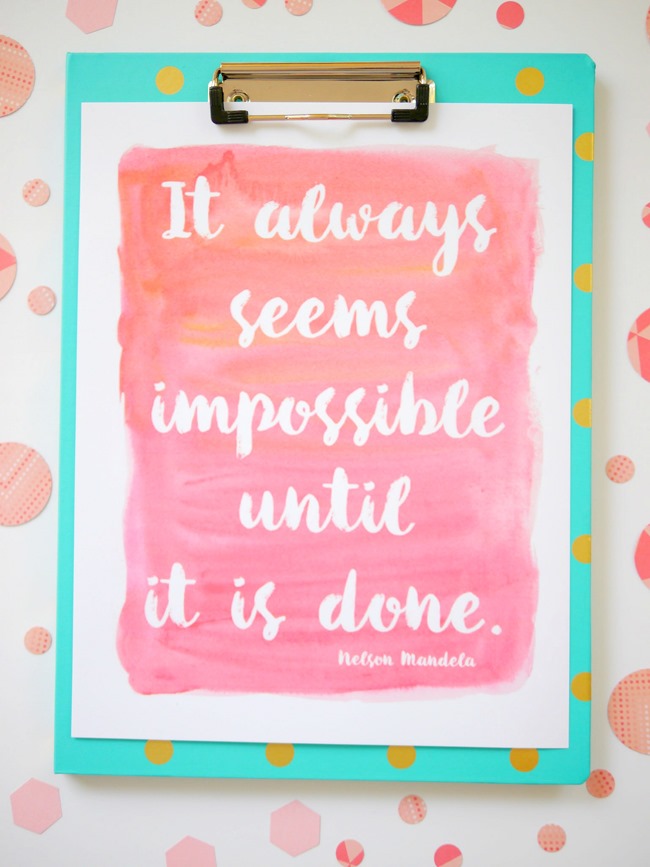 Do you have a favorite inspiring quote? Share it in the comments!
If you love pretty printables, you won't want to miss this post…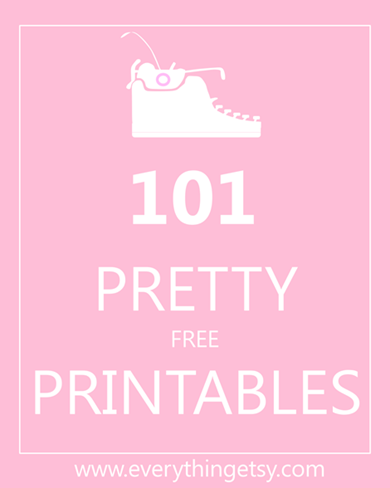 Have a fabulous week, and keep those positive quotes close by to fuel that creative fire!
~Kim