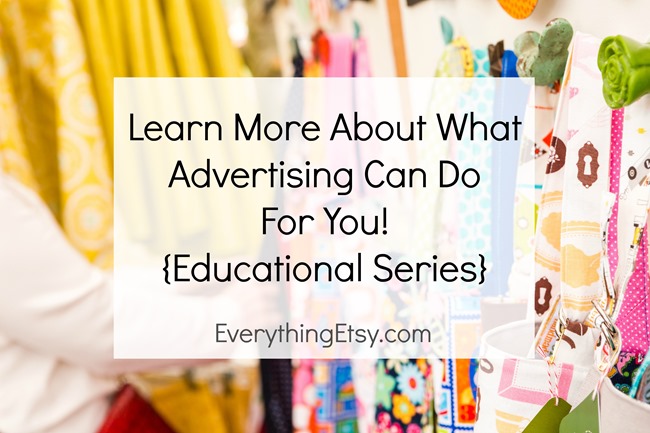 We're working hard behind the scenes around here. Our updated Everything Etsy Directory will be released soon, and we'll be sharing photos of our awesome new office once we get all settled in.
We're looking for even more ways to share your creative Etsy shops with new people around the world.
One of the most important areas we've always been able to help Etsy sellers with is really effective advertising. We love to help you get the word out at a price you can afford, and we're about to announce a new option that is sure to make the upcoming holiday season the best ever.
We've prepared a 3 Part Educational Series all about advertising your online business and we're offering it to you at no charge.
If your advertising isn't quite "getting it done" for you, this series will help! The first part is going out soon, but we're only going to send it to you if you've asked us to.
If you're interested in being listed in our Everything Etsy Directory and in learning about how to use advertising to make 2014 your best holiday selling season ever, then:
Thanks and enjoy your weekend!
~ Kim