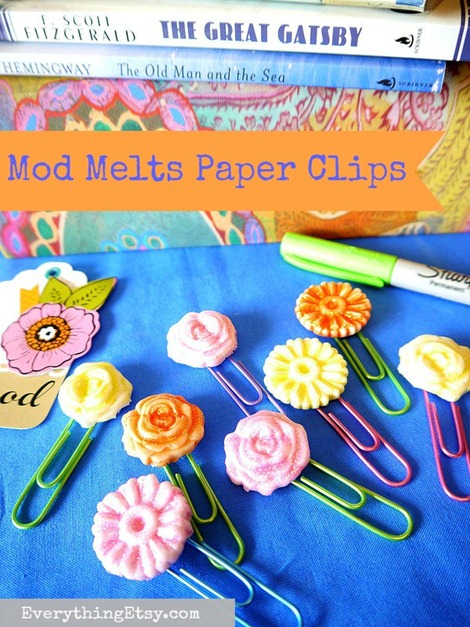 Mod Melt Crafts are so much fun! These Mod Melts paper clips make great handmade gifts for any age!
You'll find more craft ideas in this post…25 Mod Melts Crafts.
Mod Melts can be bought at your local craft store in the aisle with all the Mod Podge products. There are a few different molds you can choose from including flowers. The possibilities are endless and you won't believe how quick you can create something pretty.
If you can use a hot glue gun you'll feel like an expert in minutes!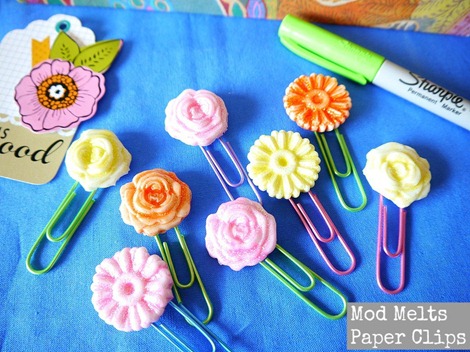 Flower paper clips are great for back-to-school, Christmas, birthdays…add them to any book for a super quick handmade gift.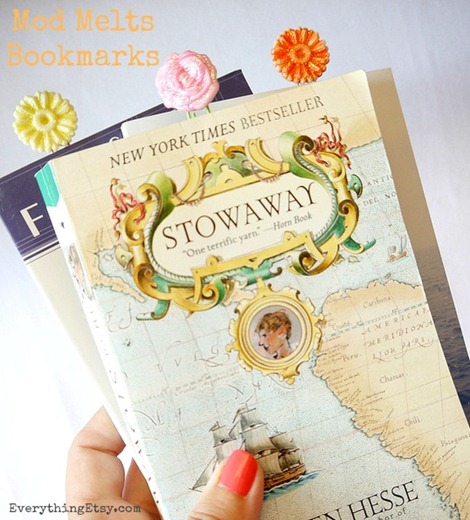 You should always make a few for yourself!
Here's a little tutorial to help you get started…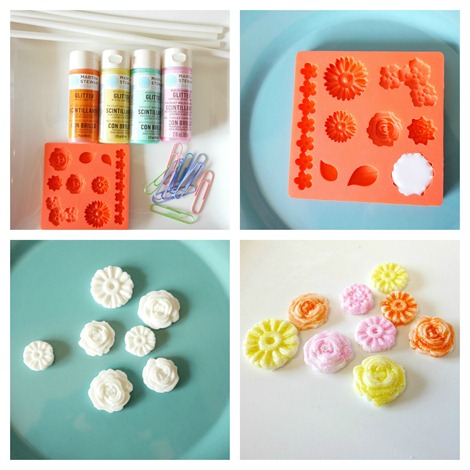 I used a flower mold, Mod Melts sticks, colorful paper clips and some glittery Martha Stewart paint.
Use a hot glue gun the same way you would with glue. Just add some to your mold, let it dry for 20 minutes or so and pop them out. Trim any extra away while it's still fresh out of the mold.
You'll have pretty white flowers. Use them like that or paint them. My flowers have a couple coats of glitter paint…glitter rules.
Let them dry and you can attach them to paper clips or magnets with a little dab of Mod Melts.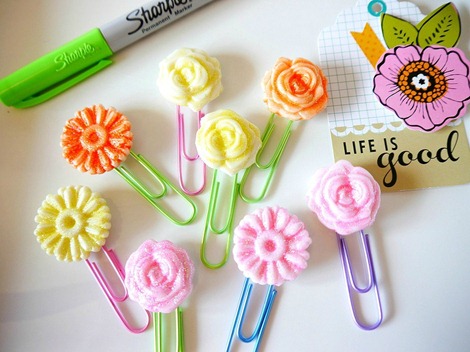 Sweet and simple…just the kind of handmade gift I love!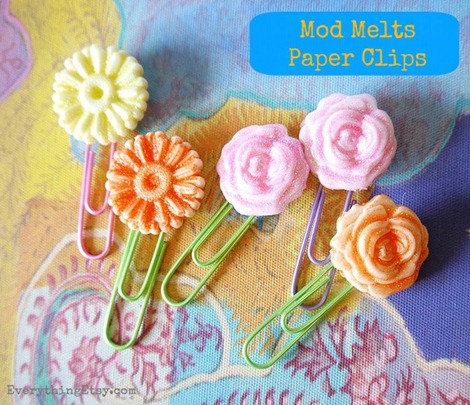 Have you tried Mod Melts yet? I'd love to hear what you created!
Love handmade gifts? You might enjoy these posts…
This post is part of our Summer Splash series! Check back soon for another fun project or printable. Every Friday you can share your latest projects at our Crafty Girl Linky Party!
Happy Summer!
~Kim