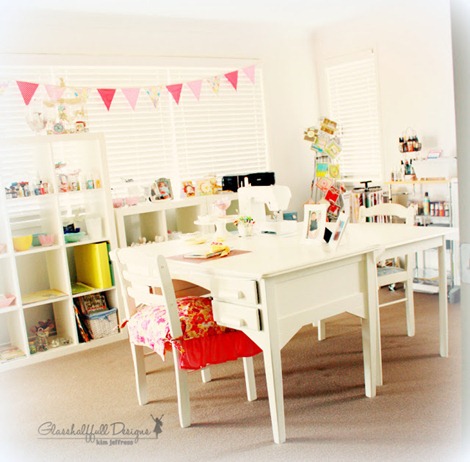 It's always inspiring to get a peek inside beautiful craft spaces and find new ideas for your own crafty area. This sweet room belongs to the lovely Kim Jeffress from Down Under. I wouldn't mind hopping on a plane to go for a little visit…ha! Want to join me?
Kim is an awesome scrapbooking diva and this is where she creates!
Lots of white with the a pop of color here and there…love it!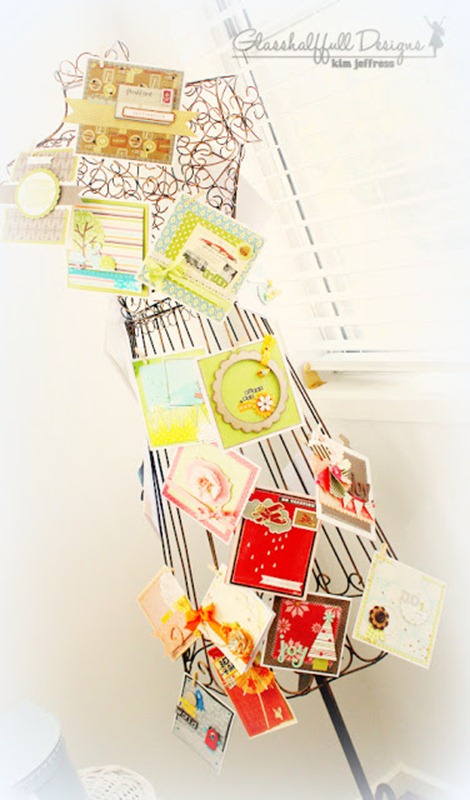 She has a fun way of storing cards. I'm sure you need one of these now, don't you?
>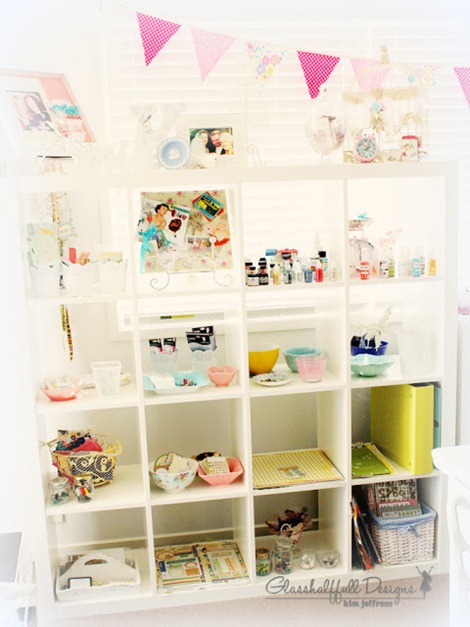 I love the feel of this space, creative without the clutter! I could feel creative here. What about you?
Visit Glass Half Full to see more beautiful photos of Kim's inspiring room! You will love it! She even spray painted her typewriter yellow…we could so be crafty friends!!
Do you have a craft room you'd like to share? Email me!
~Kim