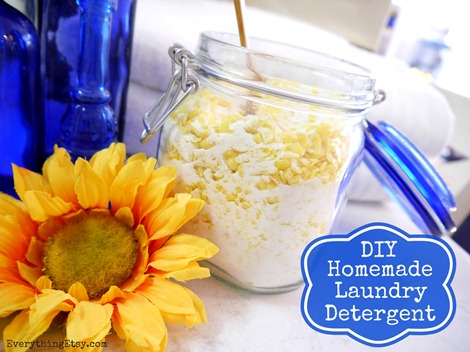 Do you get tired of spending a fortune buying laundry detergent and never really knowing what's in it? Homemade laundry detergent will change your world! It smells amazing, costs pennies a load, and it's super easy to make…I love it!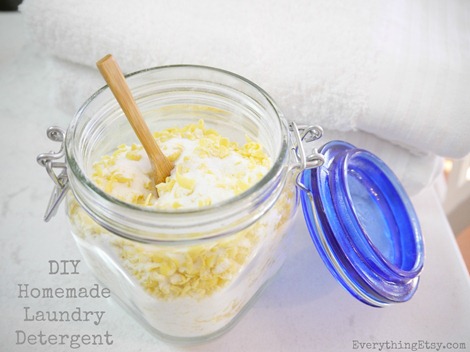 It even looks pretty in a nice glass jar! Washing clothes never looked so good!
Now you know you want to make some for yourself, right? Since you are all such nice blog friends, I'll show you how I did it!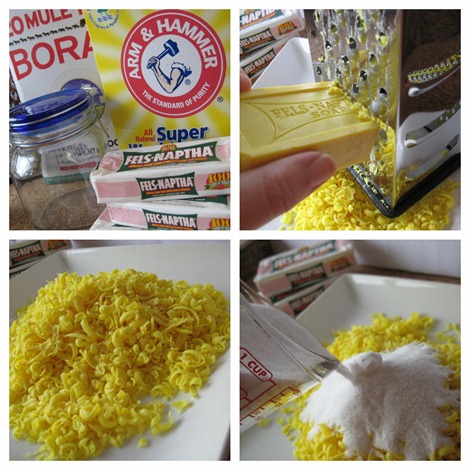 The simple supplies:
1 bar of Fels Naptha
1 cup of Borax
1 cup washing soda
Tip: All the supplies were purchased from a grocery store. You might need to check a couple of your local stores before you find the Fels Naptha. It's only about a dollar per bar…wow!
– Shred one bar of Fels Naptha…doesn't it look beautiful? You will notice your whole house starting to smell fabulous while you are shredding it!
– Add one cup of Borax.
– Add one cup of washing soda.
– Mix it up!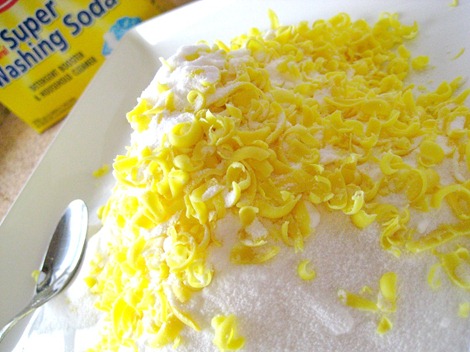 That's it! Now just add it to a beautiful jar and you're ready to wash all your clothes with this great smelling homemade laundry detergent!
Add a couple tablespoons to each load for fresh smelling clothes. You can adjust the amount according to your needs.
I did a video on it…Homemade Laundry Soap on Handmade and Craft. You can also see parts of my new craft area in the video. I had to have a spot for all those crafty books I've been collecting…lol!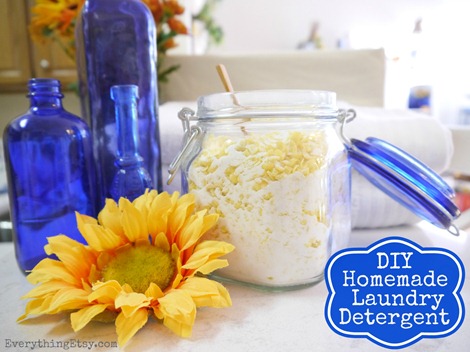 Enjoy your beautiful homemade laundry detergent!
Happy Washing!
~Kim
Oh, and since some of this stuff can be hard to find, here are some quick and easy amazon links. I have Amazon Prime so which takes care of all the shipping cost making it so effortless to get the right ingredients.
Looking for more DIY projects…check out our project gallery for tons of tutorials!