Laundry Canvas Art … ♥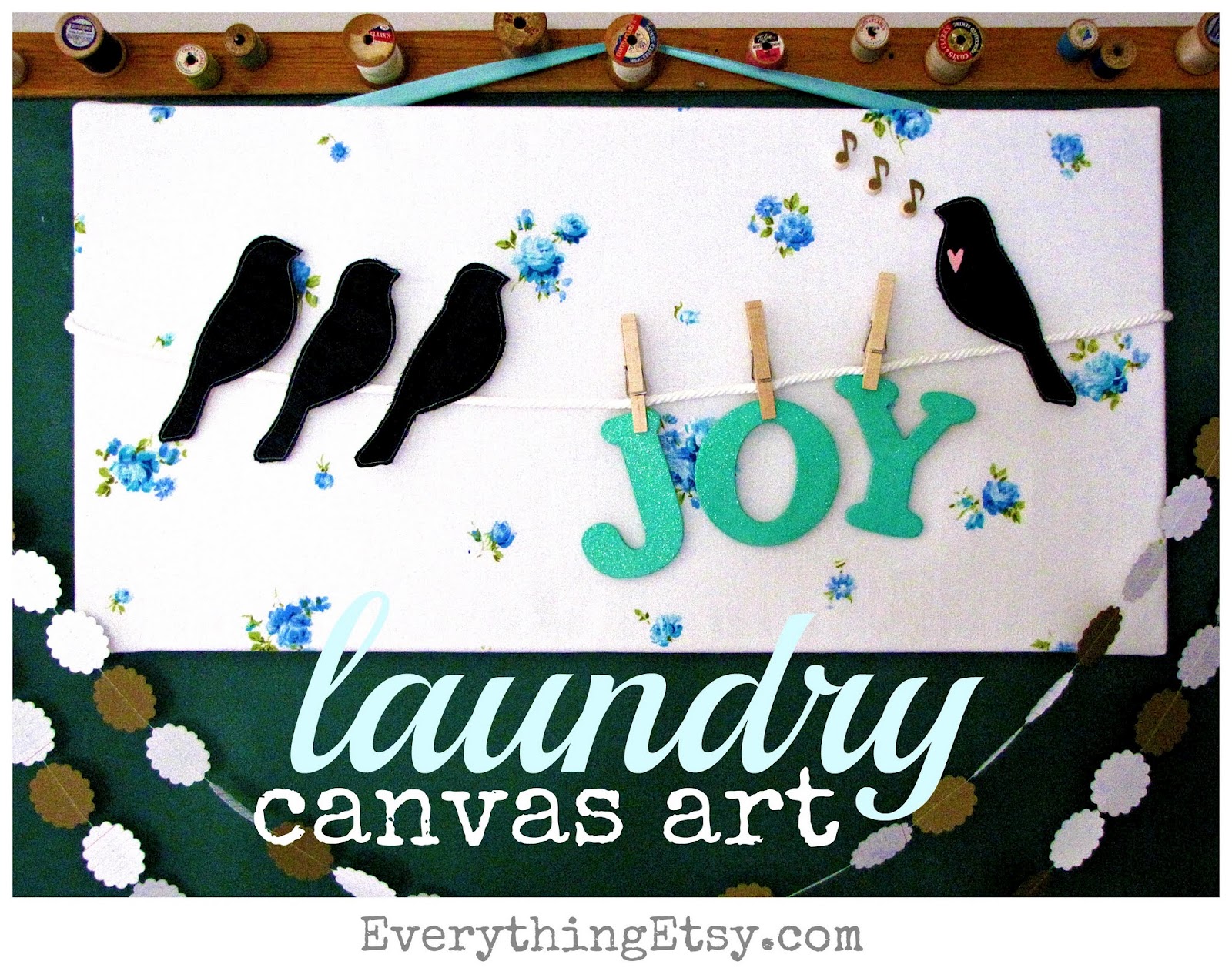 Hey all!
We've been enjoying a fabulous summer at our house…
I hope you're all makin' sweet memories and enjoying the heat!
So come on … let's make stuff!
I came across this canvas print at Target a couple weeks ago…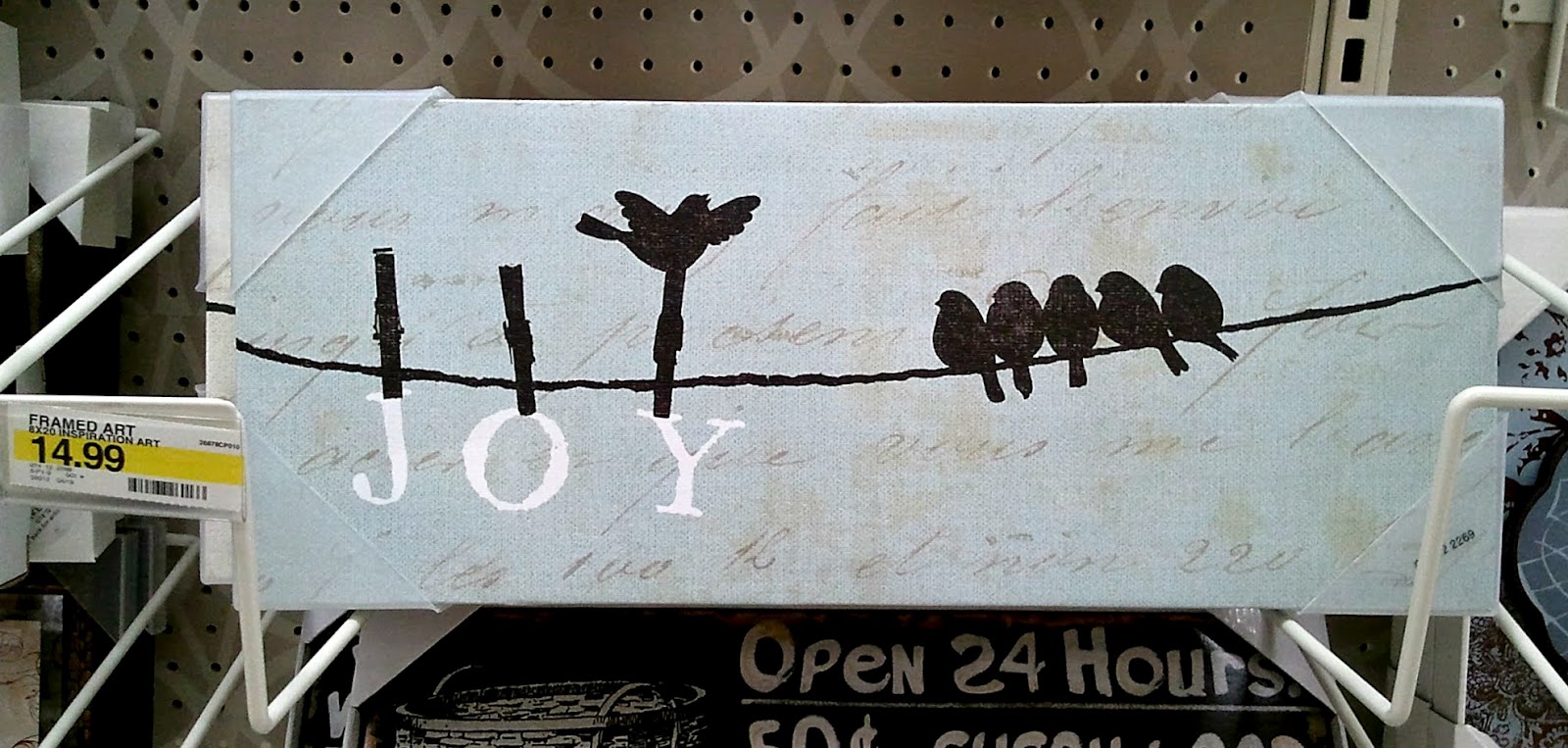 I loved the idea behind it and I've been looking for a few goodies to spruce up my laundry area
but I thought it would be fun to do it myself & change it up a bit!
Since we have top floor laundry with no windows 🙁 boo … all of these shots are taken in my studio,
but really this happy thing could be hung anywhere!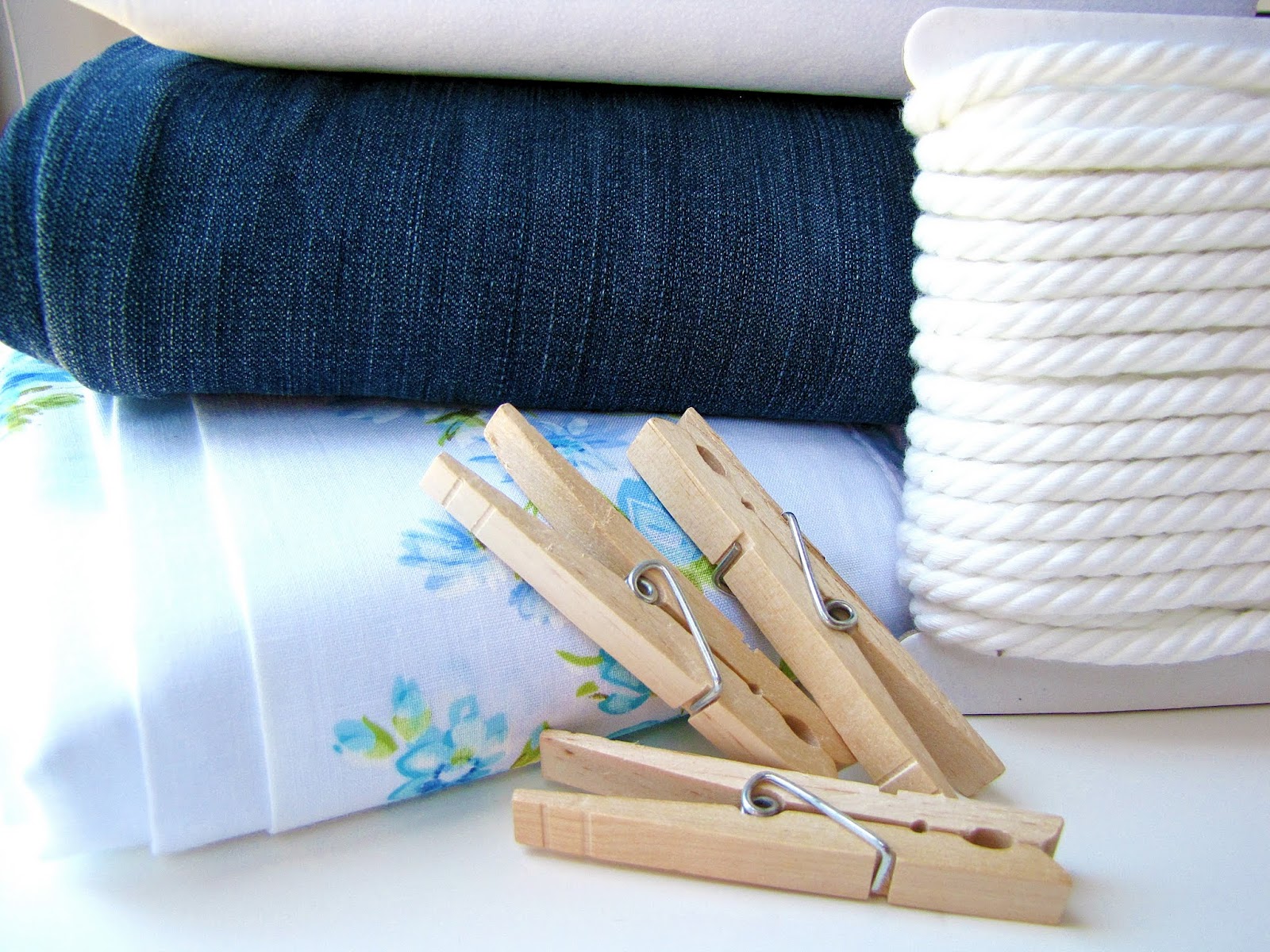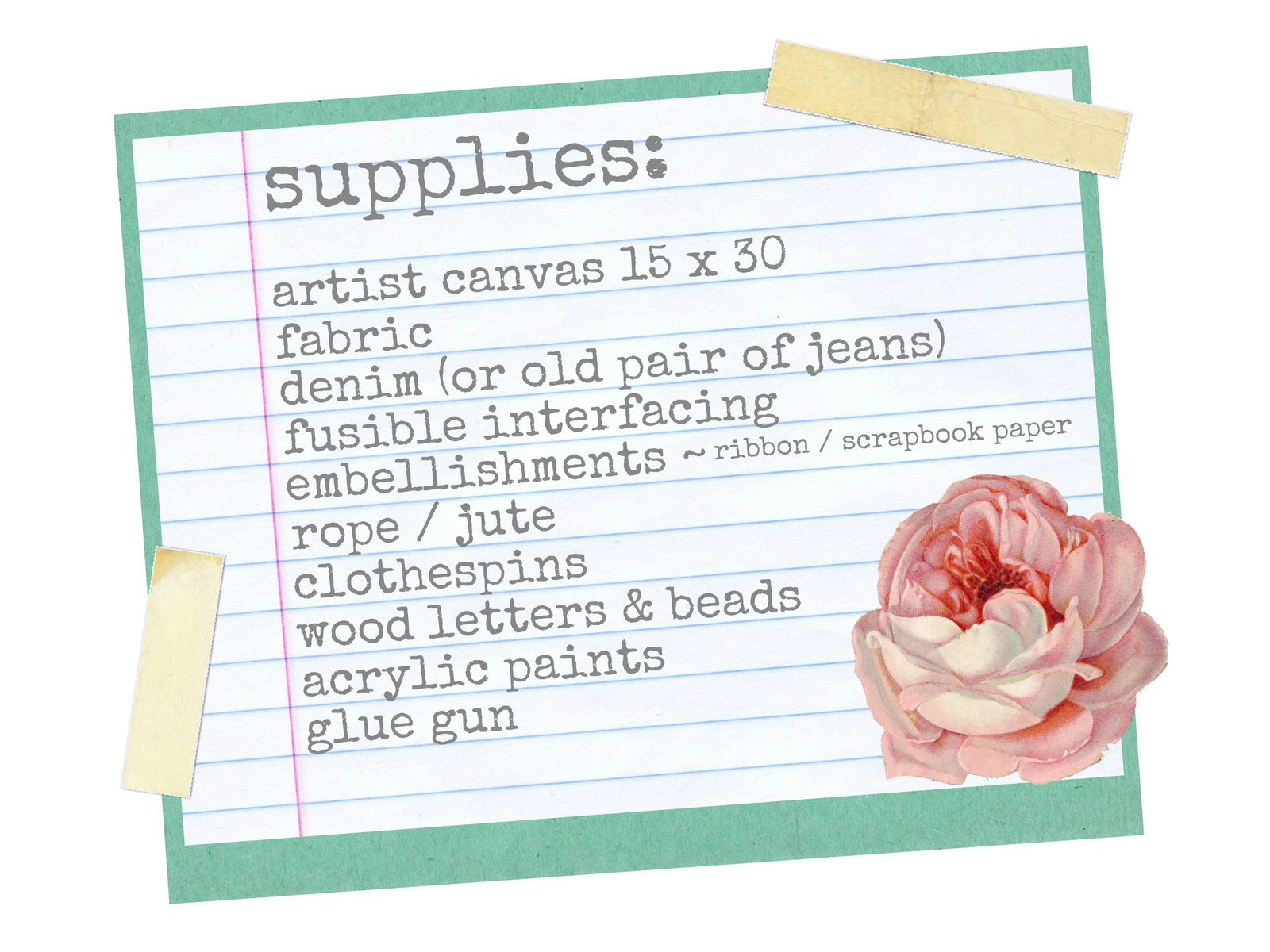 Start by painting your wood letters, then move on to other steps during drying time…
(I used Martha Stewart's acrylic paint ~Beachglass & glitter paint ~Wintermint)
Cover the canvas with fabric (I used a vintage sheet I found at the thrift store ♥)
…using hot glue and pinking shears to trim and attach the edges to the back, making sure it is taught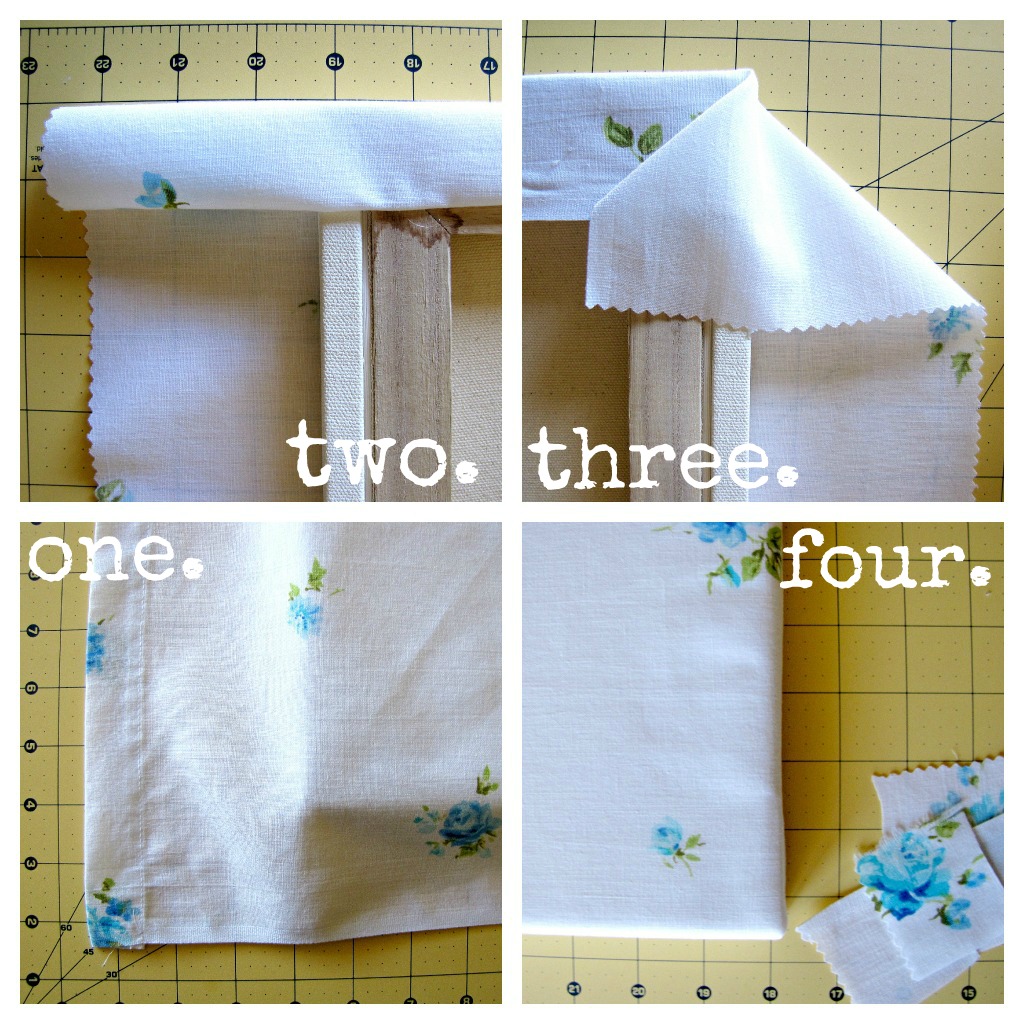 The bird template I found was from a free coloring pages website HERE (used the Lark outline)
printed and cut on heavy card stock
Iron fusible interfacing to the denim, following packaging directions (it's easy!)
The interfacing will add stiffness to the birds and prevent them from fraying
Pin the template to the material and cut, repeating for each bird.
Top stitch over raw edges for a more finished look…
I used a small music note punch from Fiskars, to punch & glue notes to small wooden beads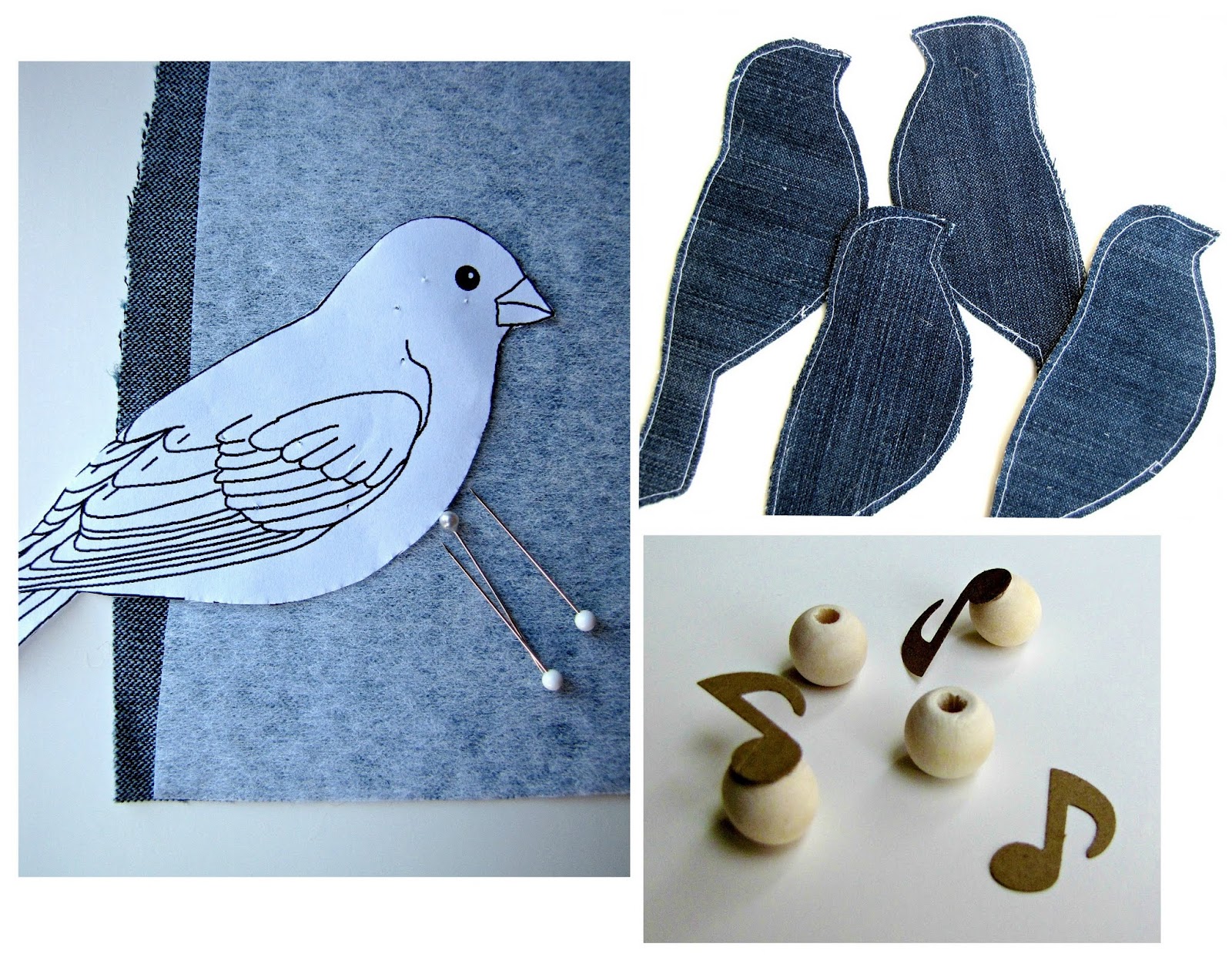 Measure and cut rope to desired length,
using hot glue to attach on each side of the canvas ~ this will be the "clothesline"
Add some ribbon to the back if you wish…and it's done!
Pretty new canvas art for your laundry room 🙂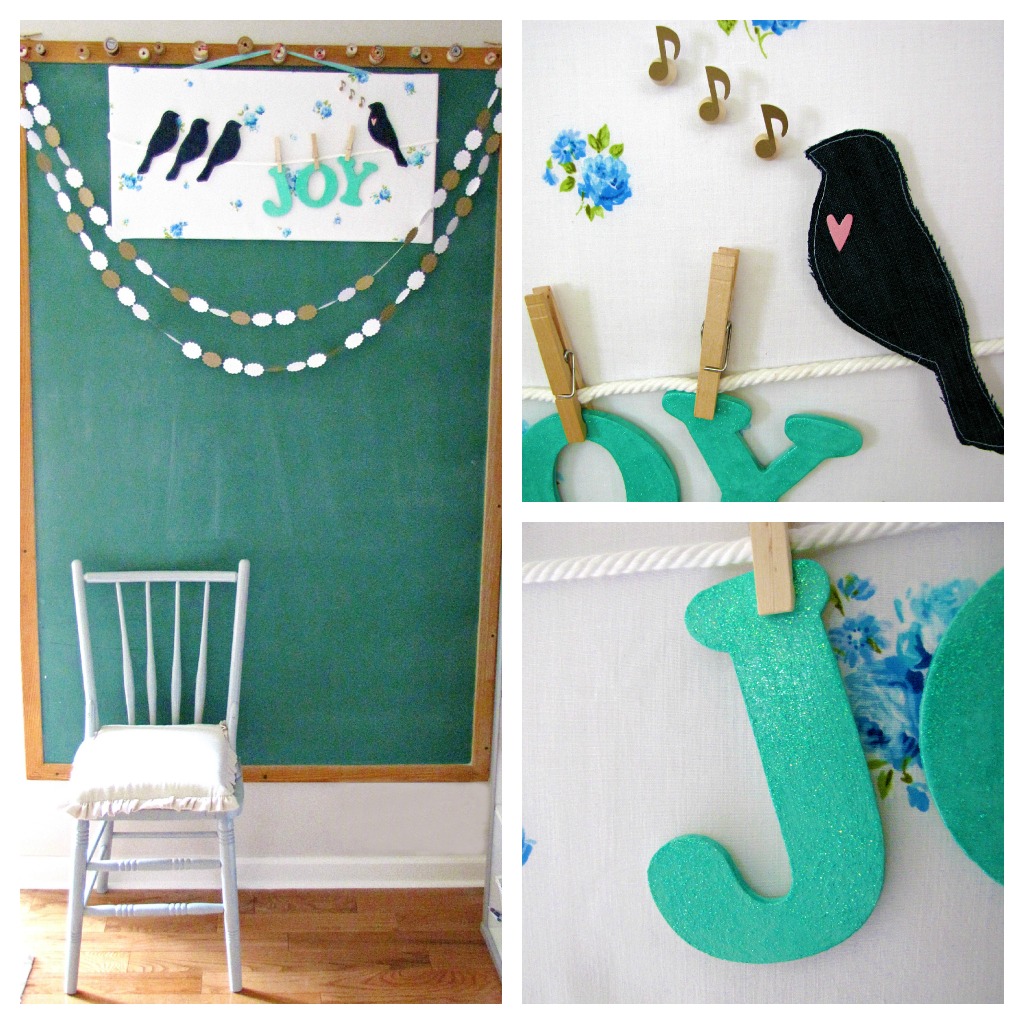 much love ♥
~Jaime
My name is Jaime from Raising up Rubies ♥ stay at home mama to 2 girls and wife to a handsome hubby

…my love is for all things crafty and i feel so blessed to have a super cute space to play & create in…
She's a super talented contributor to Everything Etsy! You can find out more about Jaime on her blog…Raising Up Rubies.
What kind of fun home decor have you make this summer?
~Kim