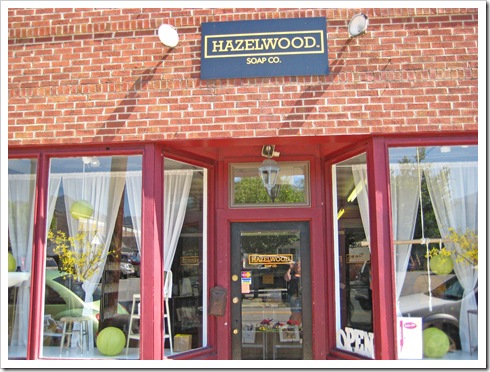 We're on our summer road trip right now and one of our favorite things to do is stop at all the cute little towns we happen to see along the way. On our way to Asheville we found Waynesville!
Well, I'm sure you know the moment my husband saw this little soap shop he started looking for a parking spot. 🙂
Hazelwood Soap Company is a family owned business specializing in artisanal bath, body & home products since 2003. It's is a true handmade success…ya gotta love that!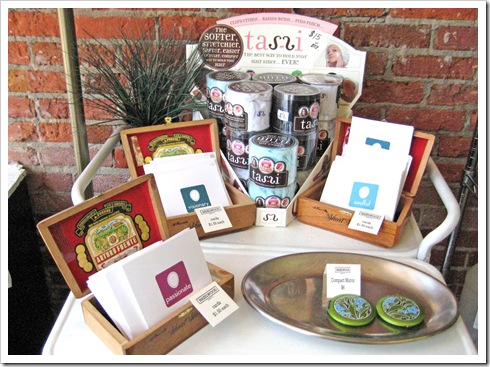 Hazelwood Soap Company features a few handmade creations from other locals with talent including these fun cards.
If you visit be sure to check out the cool handmade bags she has at the back of the store. They come in lots of fun colors and help support a great cause.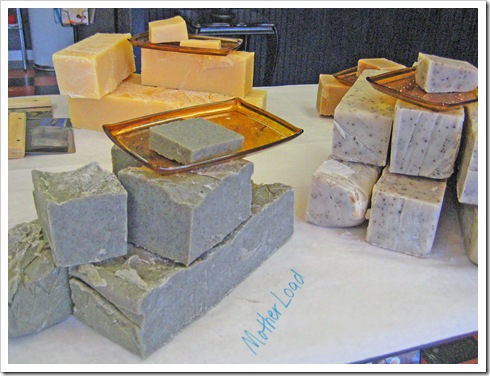 I've always loved handmade soaps but I have a short attention span and never want to take the time to make lovely cold pressed soap at home. Handmade soaps are one of my favorite little treats for myself.
Hazelwood Soap Company has soap available by the slice. Pick your favorite and it will be sliced and wrapped for you right there.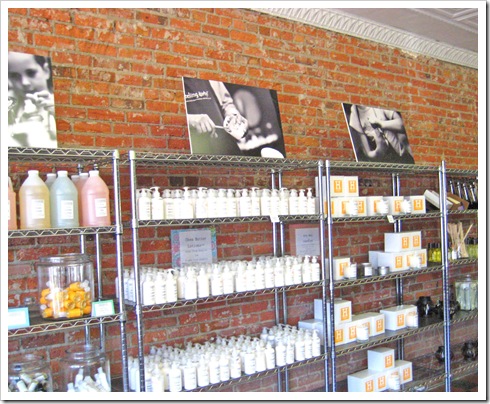 For many handmade sellers on Etsy having a store of your own one day is a dream. Well, it's a dream that can become a reality with more and more people buying handmade on a regular basis.
Isn't this a beautiful store? I love, love, love brick walls!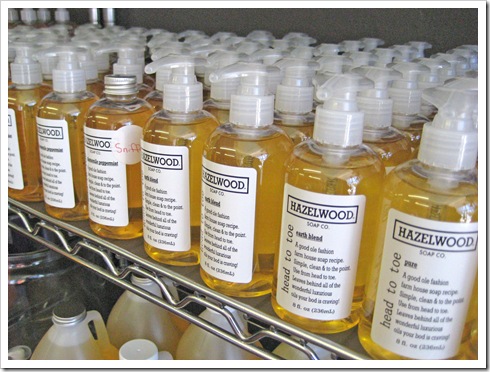 Body wash and laundry soap line the shelves. It was super hard to choose, but I ended up with a couple slices of soap and a some body wash. Of course I'm planning to share a bit with my mom for watching my sweet dogs while we're away. 🙂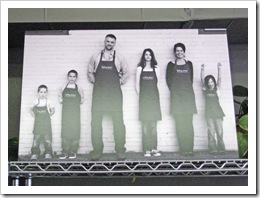 Are you in the area or passing through on a trip?
Here's the address…
452 Hazelwood Ave.
Waynesville, NC 28786
Waynesville is about 30 minutes from Asheville and it's a beautiful little town. I'll be sharing more photos of the cute downtown area in another post.
I could live here! 🙂
Have you ever been to this area? What's your favorite small town? We travel quite a bit by road and I'd love to hear about any cool towns you've visited!!!
~Kim
Do you have a handmade business you would like featured on Everything Etsy? Just email me your story with 4 or 5 beautiful photos of your process and products. I choose based on original products and photo quality.