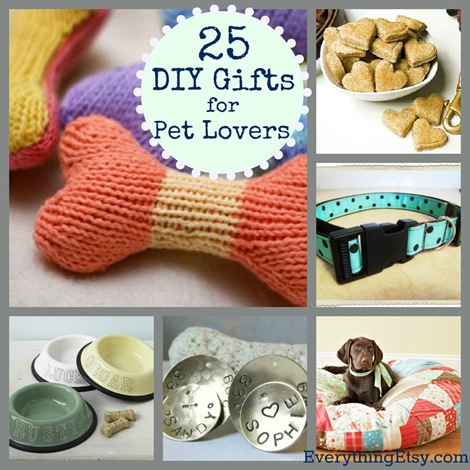 Looking for easy DIY gifts for all the pets and pet lovers you know?? You'll love these creative ideas for dogs, cats, birds and even the fish in your family. Make them feel special with a little handmade gift created just for them!
Pets are such a big part of our family! Right now we have two Shar-peis, a gecko and a hedgehog. Cool pets rock! I don't know what we'd do without them.
These easy gift tutorials are perfect for quick afternoon projects. Don't miss the silhouette art, retro fish tank or the knit dog bones!
Why spend a ton on gifts when you can make them???
Handmade rules, pet stores drool…just sayin'! 🙂
If you love creative links, please subscribe to Everything Etsy! New subscribers make my day!
Thanks so much for all your tweets, stumbles, Facebook likes and pins on my 101 Simple Handmade Gift Tutorials and Free Printables posts…you are the coolest crafty friends!
Have you made any gifts for your pets or pet lovin' friends??? I'd love to hear about them in the comments!
~Kim