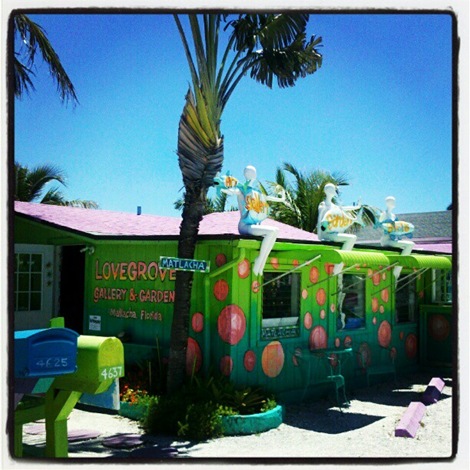 We took a little break this afternoon and went for a short drive to enjoy our beautiful Florida weather. Add in a fishing pole for my son, a bucket of fried chicken and ice cold drinks…we were set for a fun afternoon by the water.
Our destination? Matlacha! Have you heard of it?
Matlacha (Matt-la-shay) is a colorful little town full of big, colorful art!Lovegrove Gallery is always on my list of stops! This has been one of my favorite places to find art for years now! We are talking "Island Art" at its finest around here! It's located on Pine Island, Florida, and you might miss it if you're not looking for it!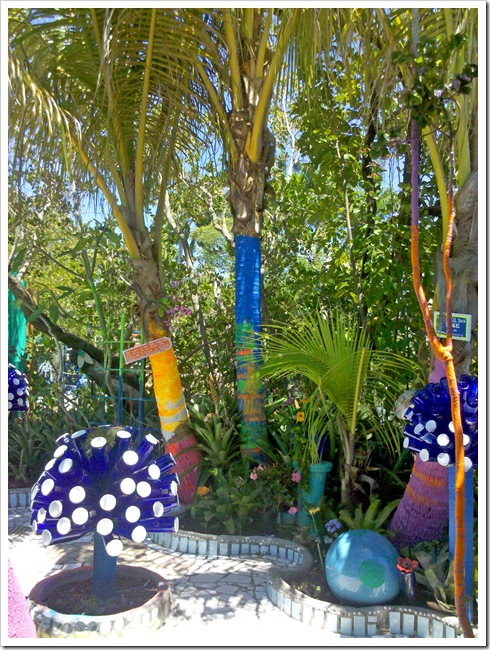 No photos are allowed inside, but I did take this shot of the garden. It's constantly changing…love, love, love it!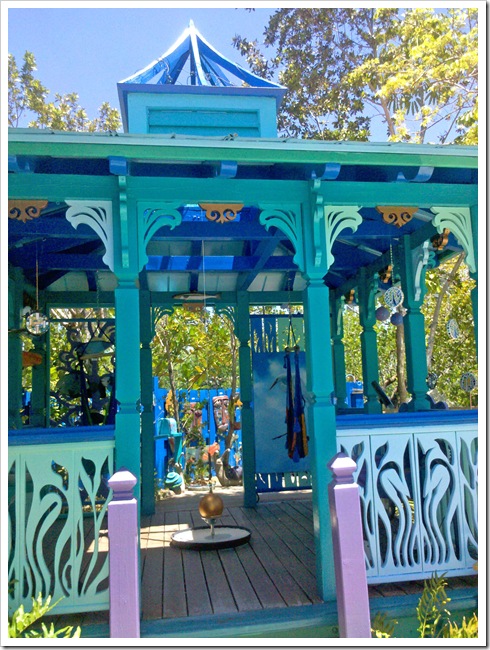 This is in the backyard of the Sea Grape Gallery. I wish I would wake up to one in my backyard one day…ha!
You can see more photos of Matlacha from a couple years ago in this post. It includes some of the things I've purchased over the years from the galleries. Every time I visit I find something I've gotta have!
Sometimes you have to take a little break and recharge. Do you have a favorite spot near you? I'd love to hear about it!
~Kim