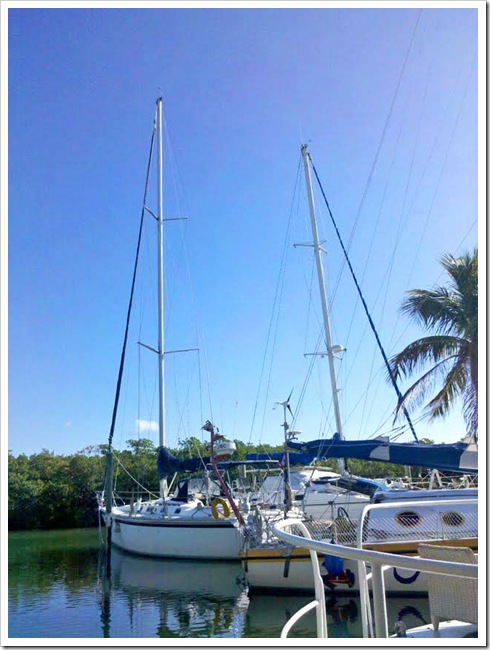 I really love travel and I'm pretty sure travel loves me back. I can tell because things always seem to work out great for us when we decide to just "take off" with no plan and no advance notice.
My Valentine's Day started off pretty normal, but by midnight I was 200 miles away in Key Largo, standing on a pontoon boat in a mangrove creek catching Shrimp! When we woke-up that morning, we had no plans to go anywhere and I've never been shrimping in my life.
I married a crazy man. He just says "Let's go somewhere!" and you better be ready. I love it!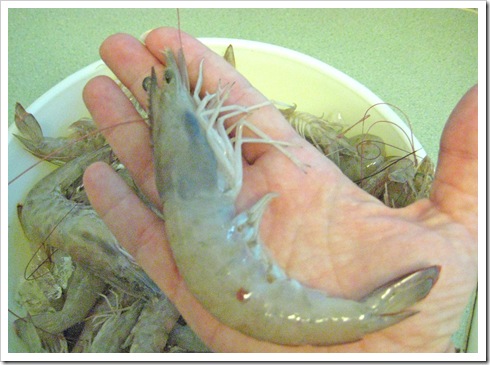 So there I was standing on a boat and watching my son (13) catch shrimp like crazy. Big Key West shrimp. WAY Fun!
Here's what I learned:
1. You don't need anything fancy.
You need less "gear" to catch shrimp than I realized. It's really pretty simple if you're not trying to catch them by the truckload. It takes a light to attract them and a net to catch them.
That's really the same selling online. You don't need a fancy storefront, high-end marketing, or fancy display cases. The tools you need to succeed online are simple. An Etsy shop and a blog is enough to get started. (resources page)
2. You have to stay up late.
With shrimping, it's pretty much a nighttime thing. You can't see them during the day.
But it reminded me of how many late nights it has taken to build our blogs and Etsy shops to the point they are at now. Success online requires some time investment and usually that time is taken where you can get it, often late at night.
3. Don't take your eyes off of your goal.
In order to catch a shrimp you have to see it when swims into your light. If you lose your focus, you can miss out!
It's the same thing with building a business selling on Etsy. You have to decide exactly what you're "fishing for" and make yourself ready for it.
4. You learn what to look for and how to make the catch.
Since we were beginners we started off catching leaves and scaring off real shrimp because we didn't know what to look for or how to catch them when we did see one. But after awhile, we got better. Then we got better still.
That's the exact same thing that has happened in our online business. Just like shrimping, it's been trial and error. There have always been people to point us in the right direction, but we still make mistakes and learn the hard way.
You learn. You get better. You catch more shrimp.
5. Don't let the slow times fool you and, if you want to eat, don't quit!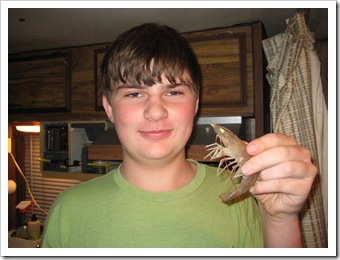 There were times when very few shrimp were being caught. On our second night it was so slow that all the other people gave up and went to bed. Yet after a few hours we had four dozen huge shrimp. At least $60-$80 worth. We had never been shrimping so we didn't really know just how slow it was in comparison.
The same thing happens when you're selling online. You'll have times that it feels like you're not selling anything. If you pack-up and call it quits then you'll be done. That's it.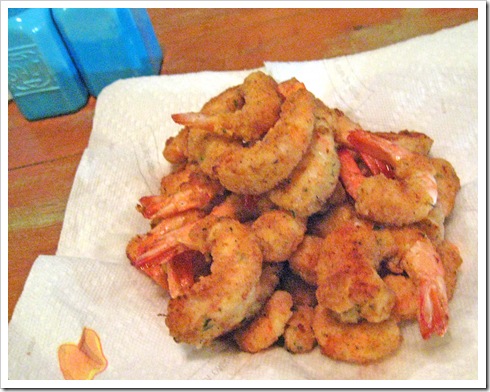 But if you persist, if you do not quit and you stay through those slow times three things will happen:
You're going to experience some success, even if it is small by comparison.
You're going to improve your technique and skills. You'll get better.
When the tide turns and there is bounty aplenty, you will still be in the game.
Persistence is the key. Don't quit. If you don't quit, you can't lose.
And if you keep the attitude of a 13 year old boy with a net in his hand, you'll have a blast the whole time anyway!
Go get em!
~ Kim