If you've been thinking of moving to WordPress or upgrading your current WordPress theme, today might be the day to take that step.
I just found out that StudioPress is offering a 25% discount on the Genesis Framework and all of the related Child Themes that make it so easy to customize. Just enter coupon code "THANKS" at checkout.
If you want a great looking blog that is well set-up for strong SEO and ease of customization, you'll love the Genesis Themes.
There are dozens and dozens of "child themes" which add-on to the main theme and jazz it up big time. Here are a couple of favorites:
StudioPress Pretty Young Thing Child Theme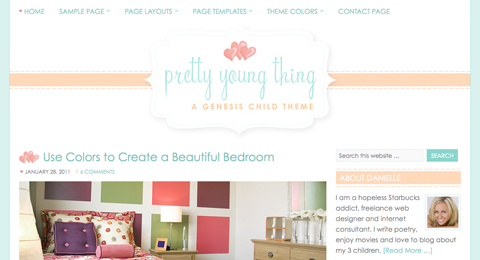 StudioPress Bee Crafty Child Theme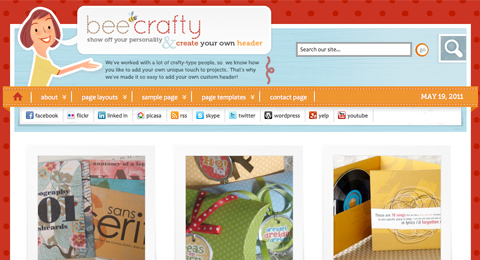 We built our newest blog, RemodelingTherapy.com with the StudioPress Fabric Child Theme (with a few tweaks here and there)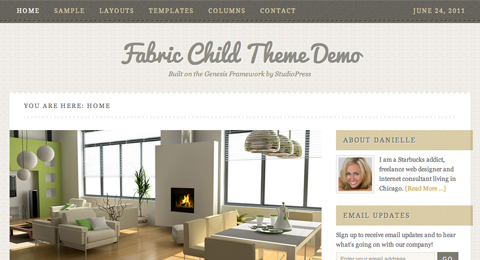 Sale Ends Today at 5:00pm Pacific Time!
I should have posted this sooner, but I only got an email about previous customers. I just found this sale open to everyone.
For 25% Off, enter coupon code THANKS at check-out.
Disclosure: When we found out how great StudioPress was on our own sites, we signed-up to be affiliates, which means we get a commission if you buy using the links above. Way COOL! We also are affiliates for Bluehost, which is the most awesomest web hosting company ever. We recently upgraded EverythingEtsy.com to their Pro package and couldn't be more happy. We heart Bluehost.
For more info on using blogs for your Etsy business, check out our BLOG series (Blogging Leads to Online Greatness), which will continue soon, after a slight delay. 🙂
~Kim
Also see this video we did about setting-up WordPress