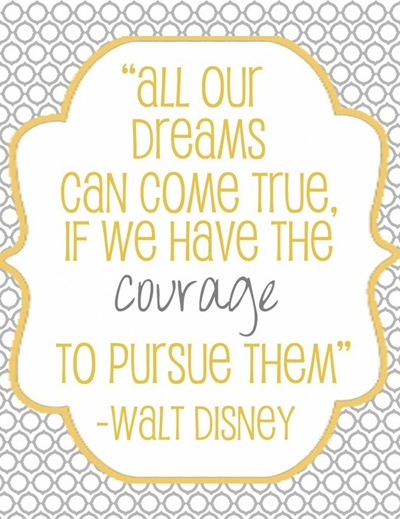 Do you think there were people that told Walt Disney that he was a little too optimistic with his plans and ideas? I bet there were more than a few people.
I'm sure there were times when things changed that were out of his control and he had the choice to either keep going with a positive attitude or quit. Walt Disney will always be know as one of the most creative people ever, yet you wouldn't know of him at all if he gave up.
A positive attitude can go a long, long way when you're striving to reach your dreams.
There are always going to be negative people, but you don't have to be one of them. Just show them what a little creativity mixed with a positive attitude can do!
Your dreams can come true!
~Kim
*This lovely quote can be downloaded for free from Creative Kristi.