I'm so excited to announce the new Everything Etsy Directory!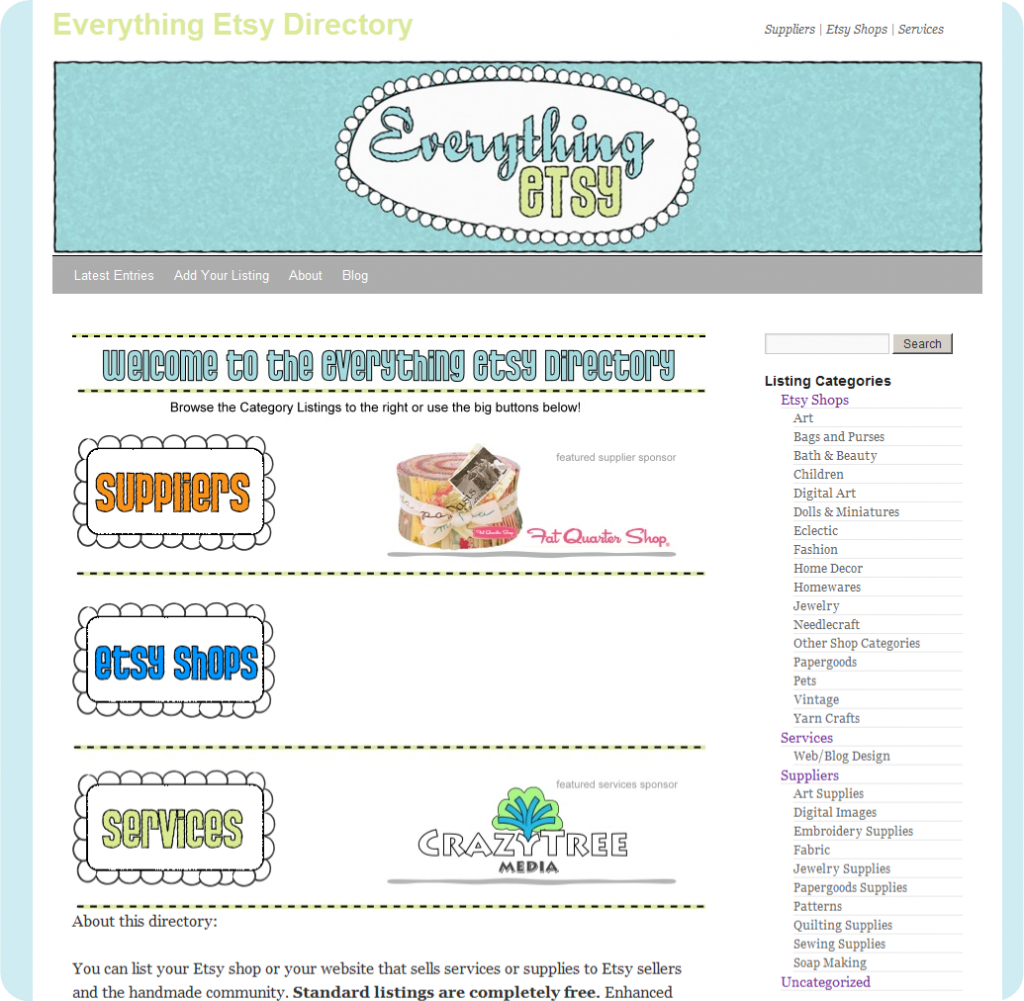 Find Great Suppliers!
A whole group of categories just for suppliers! Need to find a special charm, the perfect bead, or just the right fabric? We already have dozens of suppliers and expect many more!
Find Great Etsy Shops!
I love searching on Etsy, but it's SO big. Sometimes the product images run together and I forget about the sellers! On our directory, you can read a few words in the listing written by the seller telling you about their shop in their own words. You can also see if a seller has any reviews right on the listings pages. Our categories make it easy to browse by interest or need.
Help Your Shop Get Found!
We all know that one of the toughest parts of selling online is being found. Two of the things that help with that are a) getting your name out there, and b)getting good quality links to your shop from relevant websites. We want to help you with both.
Standard listings include a link to your shop and three lines in your own words telling about you! Standard listings are totally FREE!
If you really want to make a great first impression, we offer an enhanced listing that includes an image and two extra lines of text. Only $5 a month.
Help Each Other Succeed!
This is huge! These listings have a place at the bottom marked, "leave a review". If you've done business with shops or suppliers you see listed here, please take a few minutes to leave them a review. This will all be indexed by the search engines and if a potential customer is "google-ing" a business before buying, these reviews will help them! And of course, even without searching Google or Bing, we all like to read reviews of interesting shops and sellers.
Check it out and include your listing today! Directory.EverythingEtsy.com