I know a bunch of you have a glue gun within a few feet of you right now! You've gotta have one if you're a creative person because you never know when you're going to need something to REALLY stay together. You might even have a few battle scars from having to peel hot glue off your fingers…not that I would know about that!
Some of you might know that my sweet husband, Tim, is Remodeling Guy! He's quite the smarty pants when it comes house stuff and he wrote this fun post about using a glue gun that I thought you might enjoy.
Five Ideas for Glue Gun Remodeling!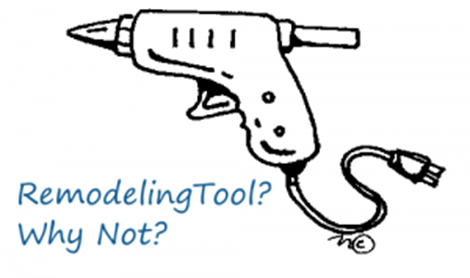 You might just find a project for the weekend! Please don't blame any of your stuck together fingers on me. 🙂 Have fun!
~Kim