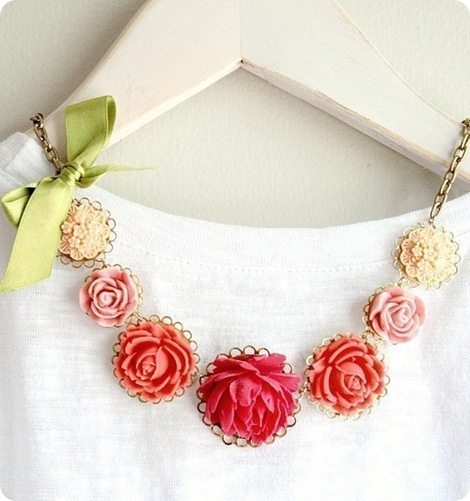 Nest Pretty Things has shops that will amaze you with color and style! Tamar has two Etsy shops with jewelry for women and treasures for little girls. Everything she makes is beautiful and you're sure to love them both!
I found out she has a lovely craft studio…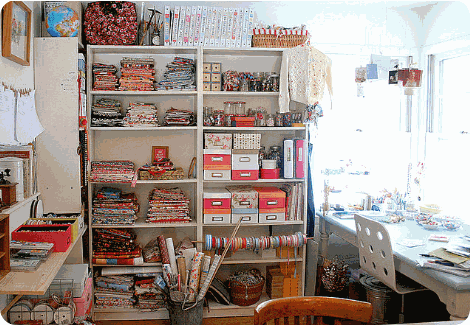 It's always fun to see where creative people create, don't you think? I love this relaxed and colorful space!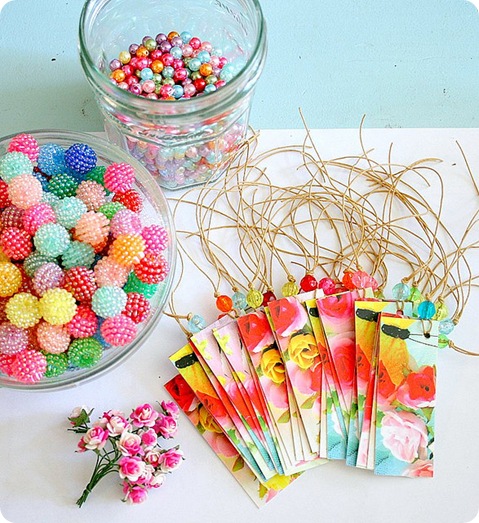 Tamar is quite the photographer! I love her photos they help to make her shops and blog look like a magazine! She lives in a little Village called Shelburne in Vermont…sounds wonderful!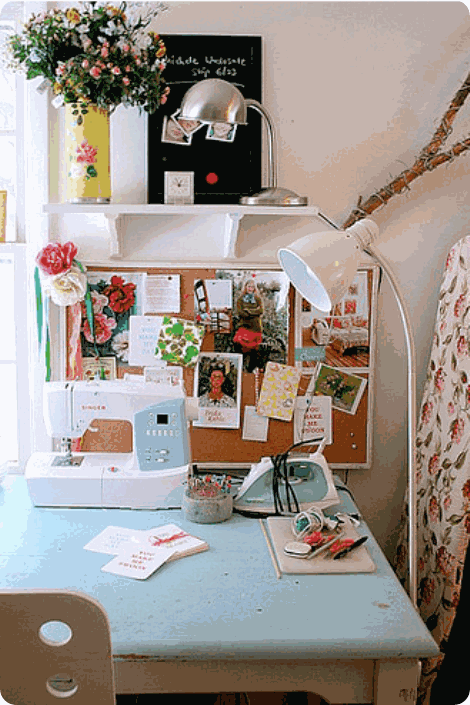 Stop by Tamar's blog for tons of beautiful photos of her home and her latest projects.
I hope you all find inspiration from her work, and you can find lots of creative spaces in our Art Studio Inspiration Section!
Have a fabulous weekend! Our weather is amazing right now and I plan on relaxing in the backyard a bit. Do you have any special plans??
~Kim